Linkin Park Re-Releases 'Minutes To Midnight' With 4 Bonus Tracks: Listen
By Katrina Nattress
May 17, 2022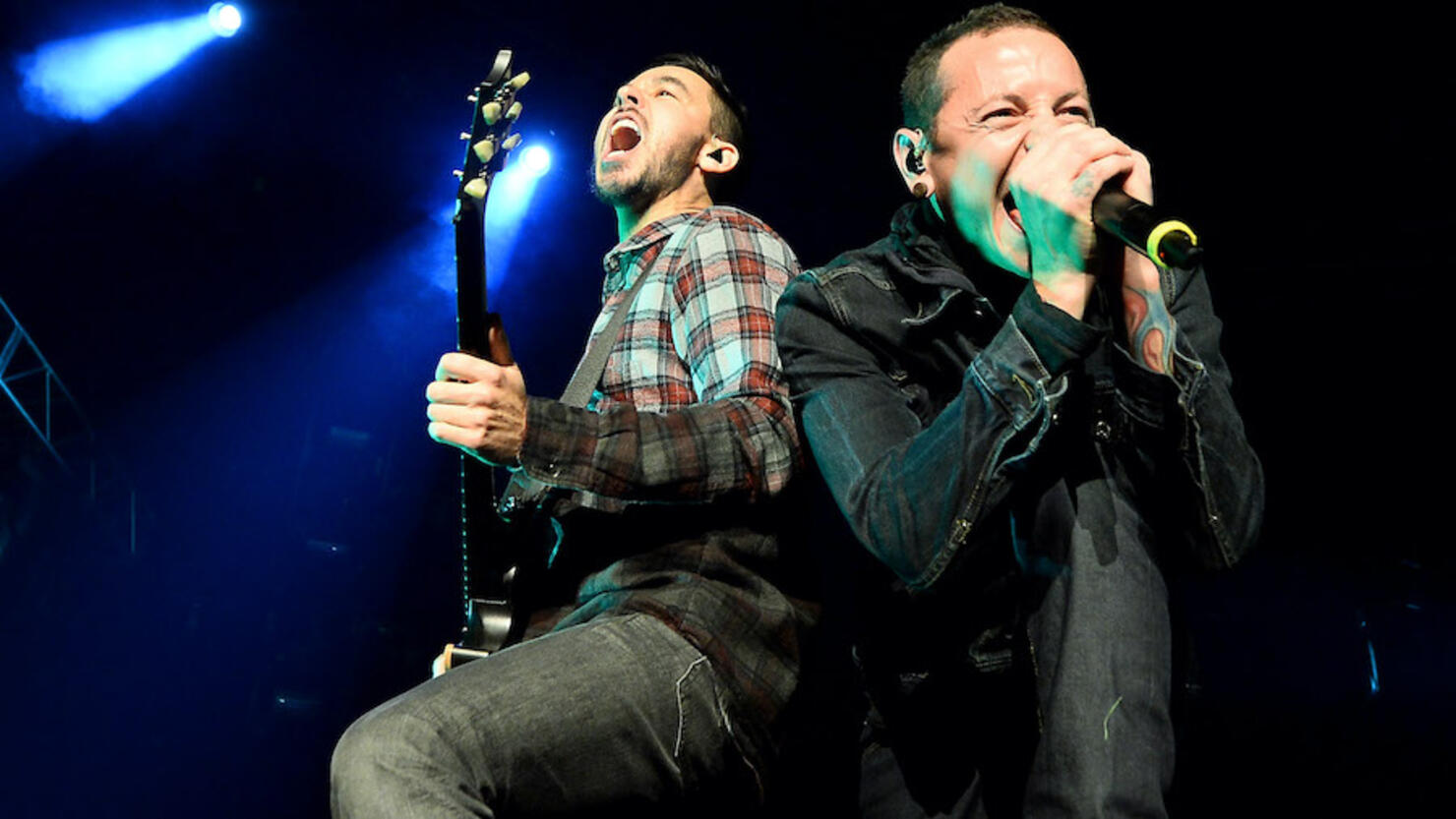 Photo: Getty Images North America
Linkin Park's third studio album Minutes to Midnight turned 15 on Saturday (May 14). The band has been celebrating with throwback content on social media, but the big reveal was a deluxe re-release of the album, which features four bonus tracks that were previously only available via the Japanese and iTunes versions.
"Join us in celebrating 15 years of Minutes to Midnight with 4 bonus tracks including 'No Roads Left' and 'Across the Line,'" Linkin Park tweeted. In addition to those songs, the digital reissue also features remixes of two of the album's biggest hits: "Given Up (Third Encore Session)" and "What I've Done (Distorted Remix)."
Listen to all four bonus tracks below.
Linkin Park never technically disbanded after Bennington's death in 2017, which left fans wondering what to expect for the future. Earlier this month, the band gave a little update on what they've been up to.
"Your passion and dedication is the lifeblood of what we've built together with you. And it doesn't go unnoticed," they wrote in an Instagram post. "Starting this month, we'll be putting (digital) pen to (digital) paper to share NOTES FROM THE BAND - tiny snapshots into our daily misadventures, from us each month."
Though that sounds promising, last month Shinoda told fans during a Twitch livestream that the band had no plans for new music, albums, or live shows. "I'm just gonna say that much for now," he said. "I say that because anytime the band says anything or does anything, everyone tries to start up the hype train, and we're, like, 'No, no, no, no. Don't start up the hype train.' You're gonna disappoint yourself. Don't do that."