Migos Fuel Breakup Rumors After Offset Unfollows Quavo, Takeoff
By Tony M. Centeno
May 19, 2022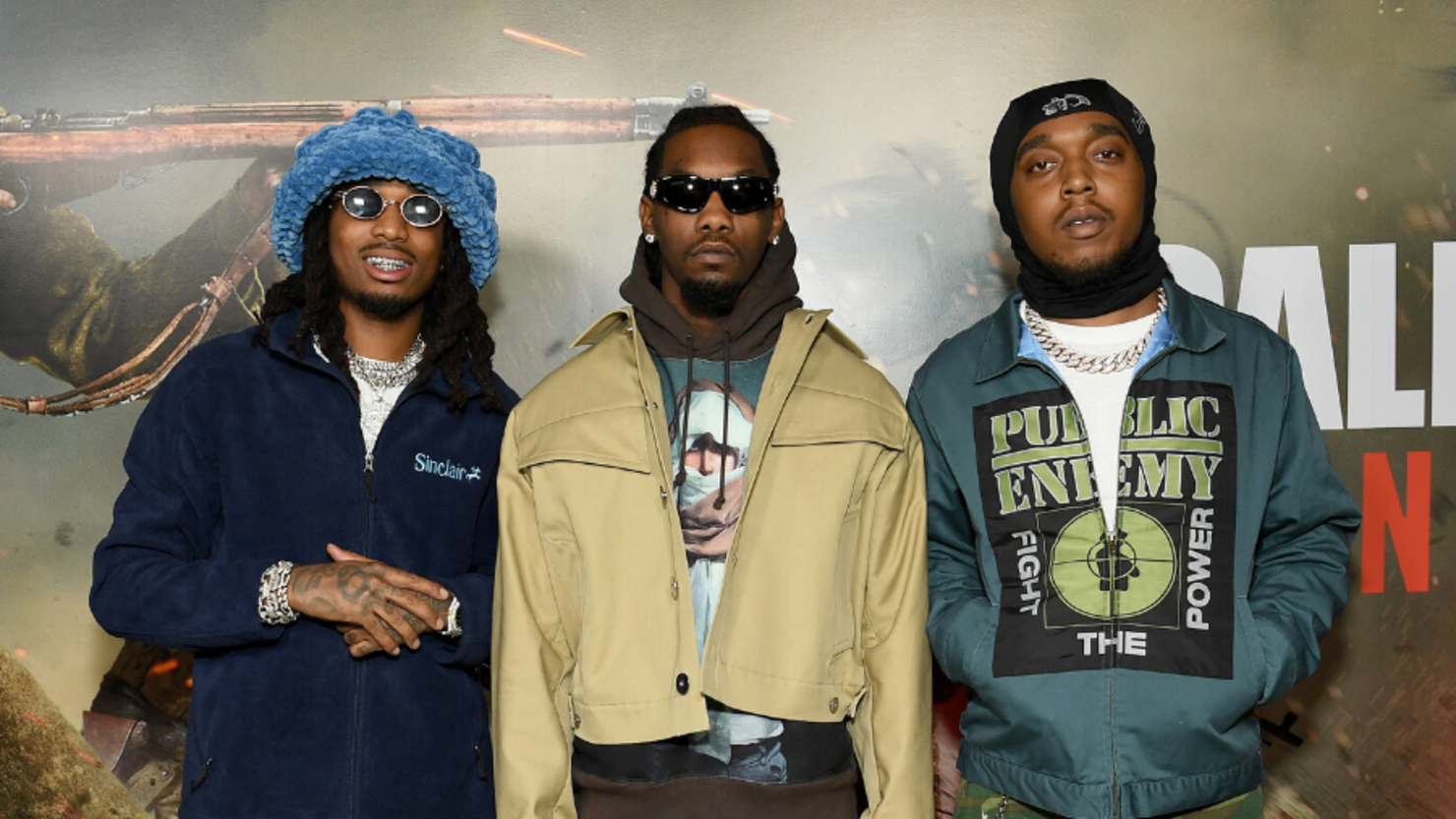 Quavo and Takeoff just announced their single "Hotel Lobby" drops this Friday. Since the Migos rappers revealed that it was a "Unc and Phew" production, fans instantly began to question why Offset wasn't involved.

On Wednesday, May 18, Quavo and Takeoff dropped the teaser for their new song "Hotel Lobby." The video serves as an homage to the 1998 film Fear & Loathing In Las Vegas starring Johnny Depp. Both rappers, who are related in real life, make it clear that it's just them two on the song, so what happened to Offset? The father of 5 and his wife Cardi B have yet to say anything about Quavo and Takeoff's new song.
Apparently, fans discovered that Offset and Bardi have unfollowed both Migos rappers on Instagram which instantly sparked rumors that the group may have plans to split up. Although he's made posts on his Instagram Story, Offset technically hasn't posted to his timeline on Twitter or Instagram since May 12. In his last post on Twitter, he made a tweet may seem motivational but could mean something else.

"I perform better when I get counted out," he tweeted. He also posted two photos of himself on Instagram that same day. His caption said, "What goes around comes around."
None of the Migos rappers have confirmed anything about the future of the group just yet. Offset has been busy tending to his newborn son Wave as well as the rest of his family. Aside from that, he's also been focusing on his acting career and dropping music for himself like 2021's "Wrist On Froze (Ice My Sleeve)" featuring Big Rube.

The last song the Migos appeared on together was Jim Jones' "We Set The Trends." Prior to that, Migos dropped their Culture III album in 2021 with features from Drake, Justin Bieber, Juice WRLD, Pop Smoke, YoungBoy Never Broke Again, Cardi B, Future and Polo G.