Rick Ross Performs During Colossal Car & Bike Show At Promise Land Mansion
By Tony M. Centeno
May 23, 2022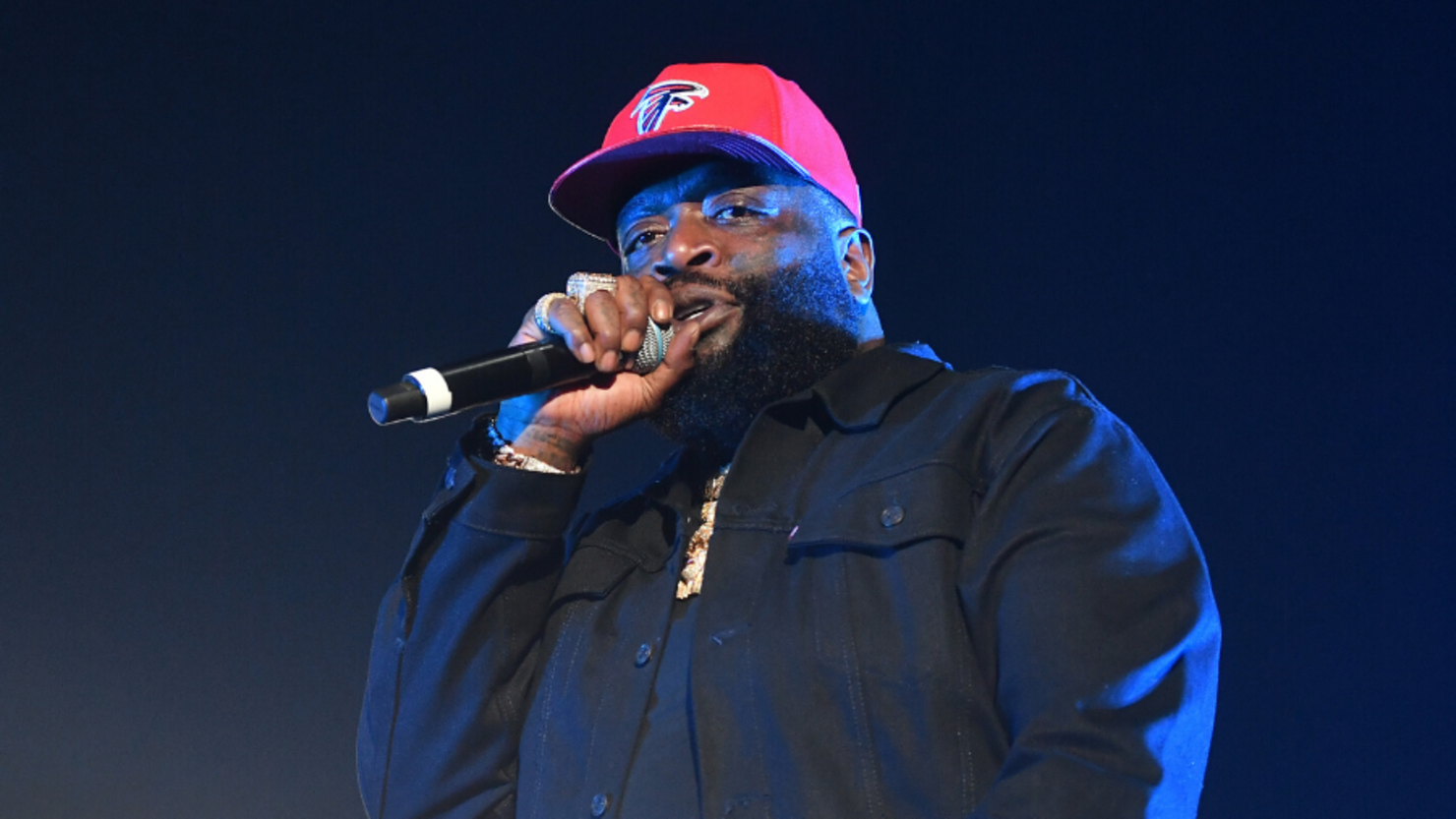 Rick Ross truly went all out for his car show. After promoting the event for weeks, the rapper and entrepreneur finally hosted the Rick Ross Car Show and had plenty of all-stars come through to support.

On Saturday, May 21, Rick Ross opened up the gates to his Promise Land mansion and allowed thousands of people to pull up to his massive car show. In a video he posted to social media, Rozay showed off his giant field of cars, trucks, bikes and other customized vehicles that were and display and up for sale. He continued to post updates to his Instagram Story from the start of the event until it wrapped up at night.

"Todays the day we all waited for," Ross said in the video. "Wow it's amazing. I'm thankful....And as you can see, we could've had many, many, many more people here but it wasn't about how many people we could have here. It was about the comfortable zone and enjoyment level. Once again man, look at these cars, these toys, trikes, trucks, 6 x 6's."

Rick Ross' car show was like a carnival for car and rap fans alike featuring DJ booths, numerous food trucks, and prizes for the best presentations. Ross reportedly did not participate in the contests himself but he was there to hand out 24-karat diamond necklaces to the winners. Later on, Ross hit the stage at the car show to perform his slew of hits. During his recent visit to The Breakfast Club, the MMG founder spoke about his ambitions for the event.

"My affliction for cars, we turned that into a business," Ross explained. "Here we are. We're having a car show May 21 on my property at my crib. That's $750 a ticket times 750. We separating the lil boys from the big boys. And that's what this is about. It's just not about the cars. This is about networking. You feel me? It's big boys in here. We talking big money and anybody that's got business to do with the car culture, this is where you really want to be at."

The event drew out plenty of car enthusiasts from across the country. It also attracted numerous rap stars like Slim Thug, Z-Ro, Curren$y, Lil Baby and 2 Chainz, who gave Rozay his roses while he was at the event. Check out what 2 Chainz had to say about Rick Ross' car show and more scenes from the event below.