Dua Lipa Dances On Lily Pads In Sensual New 'Potion' Video
By Rebekah Gonzalez
May 27, 2022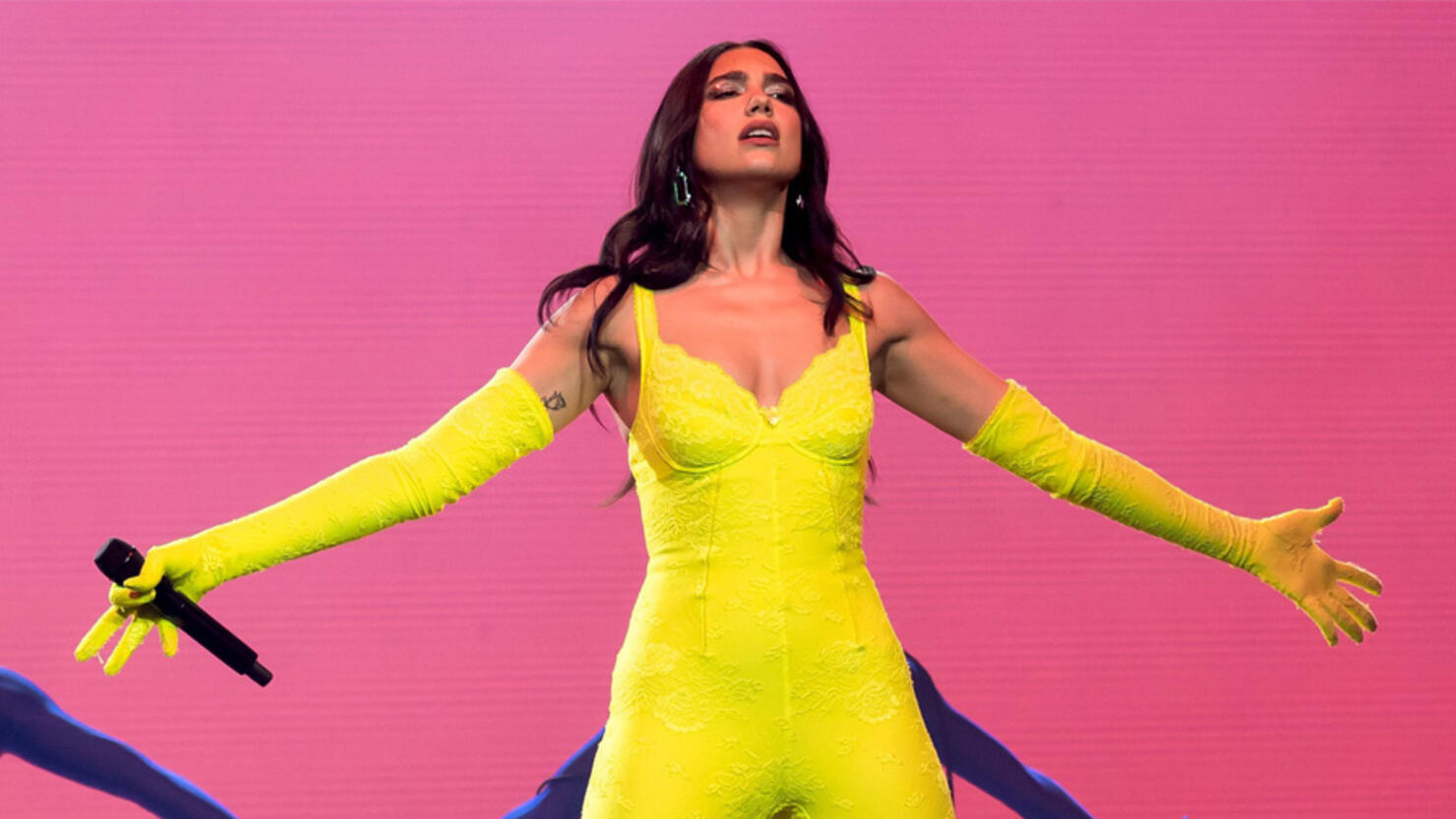 Dua Lipa, Calvin Harris, and Young Thug have just put their names in the ring for the song of the summer. Harris revealed a clip of their breezy new song "Potion" on TikTok earlier this week, showing fans the process of creating it. The popular DJ has crafted an undeniably groovy beat that both Lipa and Young Thug sound right at home on. On Friday, May 27, the song officially dropped along with a sensual music video.
The video starts out with Lipa stranded on a remote retro-themed island, cooly posing in an overturned car. The footage is spliced with her and Young Thug hanging out in a tricked-out pad, complete with a large aquarium, which Lipa submerges herself in for a sultry dance routine on gigantic lily pads floating in the water.
The song will likely be included on Harris' highly anticipated upcoming album due this summer, Funk Wav Bounces Vol. 2 — the followup to 2017's Funk Wav Bounces Vol 1. Both Lipa and Thug have previously collaborated with the producer, with Lipa on the smash hit track "One Kiss" and Thug on "Heatstroke," which also featured Ariana Grande.
"Potion"'s catchy melody features lyrics like "In the whip on a Tuesday night got the music high/ And you by my side side/ Top-down and the moon is high/ And the mood is right And you by my side side/ Late night conversations Electric emotions/ Sprinkled with a little bit of sex/ And it's a potion," making it the perfect song for a late-night summer drive.