Kim Kardashian Gives Fans A Look At North West's Epic Birthday Party
By Rebekah Gonzalez
June 13, 2022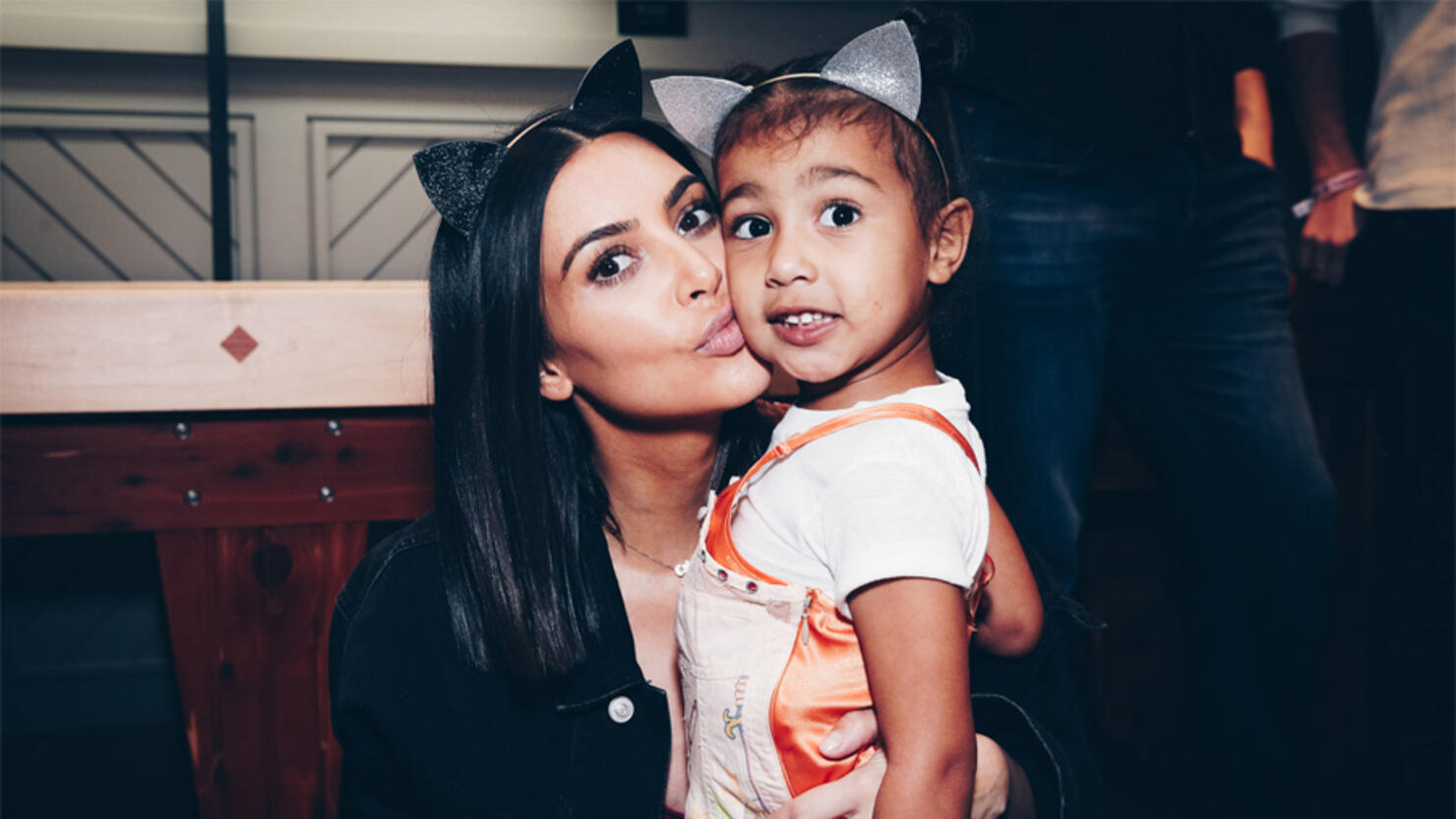 North West is the ultimate Kuromi fan based on her recent birthday party. Kim Kardashian and Kanye West's first child celebrated her 9th birthday on June 12 with an epic party all themed around the Hello Kitty character.
Kim gave fans a look at her daughter's birthday party on the joint TikTok account they share. The video shows off all of the Kurmoi-themed merchandise they had at the party as well as a person dressed in a Kuromi costume. The character interacted with guests and was also featured in the TikTok video playing hand games with the birthday girl.
What makes the birthday party even cuter is that North West allegedly played a big role in the planning. A source told E! News that she was "involved with making the day perfect." North will officially turn 9 on June 15th and Kim has previously discussed how independent and vocal her eldest child has become. She also has a very refined taste in clothing and aesthetics. "North is very opinionated when it comes to what I'm wearing," Kim told Vogue in March. "She'll always complain when I'm wearing too much black." She's also shared North's opinion of their Calabasas home. "Every time I get into some kind of disagreement with my daughter North," Kim previously shared, "she thinks this is a dig to me and she'll say, 'Your house is so ugly, it's all white! Who lives like this?' She just think it like gets to me, and it is kinda mean, 'cause I like my house."