Lawyer For Nipsey Hussle's Murder Suspect Details Gruesome Attack In Jail
By Tony M. Centeno
June 29, 2022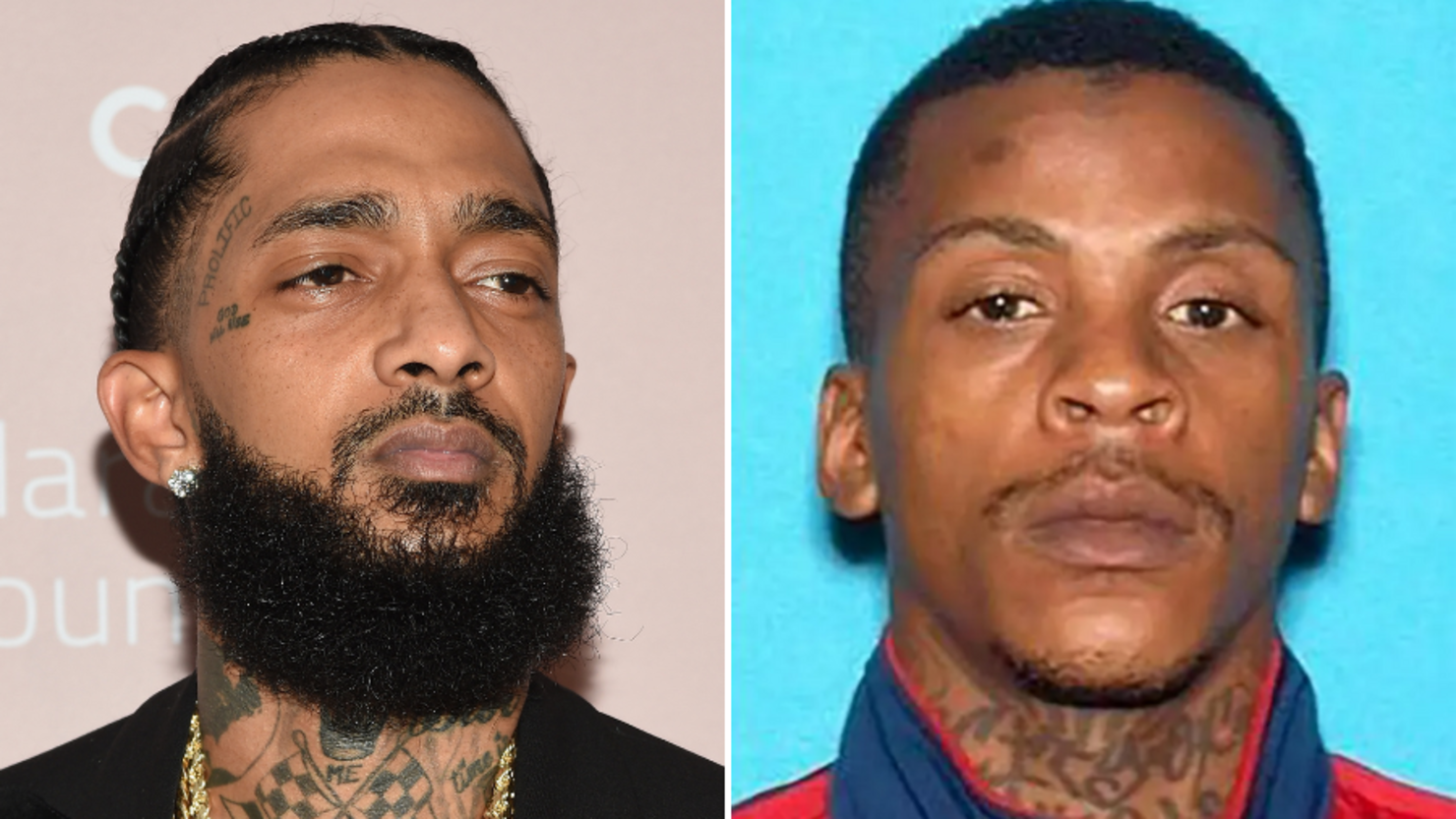 Photo: Getty Images / Los Angeles Police Department
Eric Holder, Jr., the man who's been charged with the murder of Nipsey Hussle, will resume his trial after he was severely beaten by a couple of inmates.

According to an update Rolling Stone report Nancy Dillon posted on Tuesday night, June 28, Holder Jr.'s lawyer Aaron Jansen confirmed that his client was involved in a fight with two inmates. The attackers clearly got some decent punches in because his eyes and face were swollen. The two inmates also used a razor to slit the back of Holder Jr.'s head. He had to miss his scheduled hearing on Tuesday to treat his injuries, which required at least three staples.
UPDATE: Nipsey Hussle murder suspect Eric Holder Jr.'s injuries confirmed by lawyer:
"(He) was attacked by 2 inmates & beaten. He was cut with a razor in the back of his head and received three staples," Aaron Jansen tells @RollingStone. Eye/face swollen. Trial resumes tomorrow.

— Nancy Dillon (@Nancy__Dillon) June 29, 2022
According to TMZ, Holder Jr. was attacked in his cell while he was waiting for his transport to his hearing on Tuesday morning. Due to the incident, the trial was delayed. Once he was informed of the situation, Los Angeles County Superior Court Judge H. Clay Jacke ended up excusing the court for the day.

"Based on some unforeseen circumstances that are no fault of parties here, we won't be in session today," Judge Jacke said.

Jurors are expected to return to court to hear testimony from the medical examiner who plans to testify that Nipsey Hussle died from 10 gunshot wounds to the head and torso. One bullet in particular also severed the rapper's spine. Holder Jr. previously pled not guilty to charges of first-degree murder, two counts of attempted murder and possession of a firearm by a felon. He could face life in prison if he's convicted.