Paramore Announces Fall 2022 Tour: 'See You There'
By Sarah Tate
July 15, 2022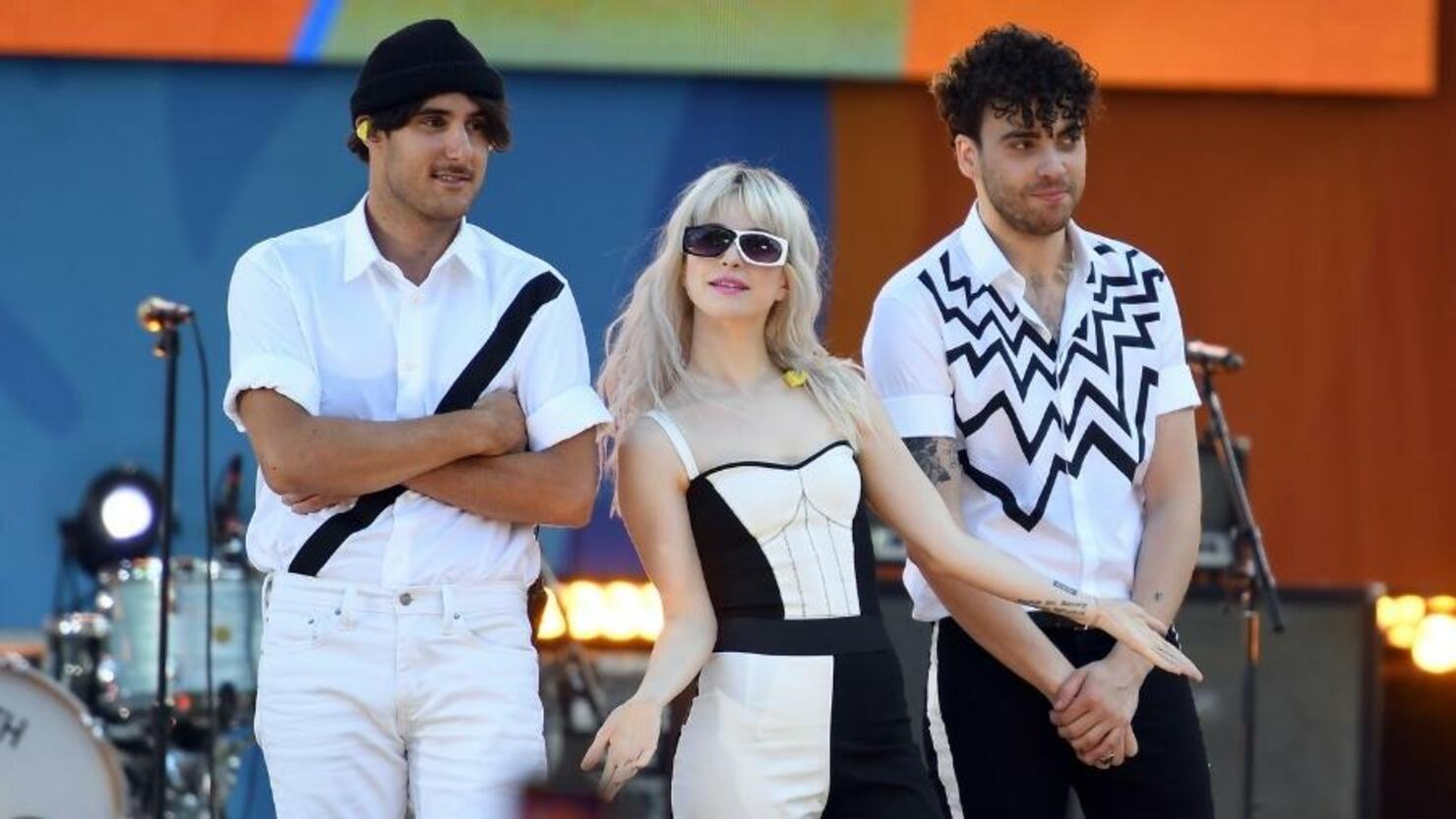 Paramore is finally hitting the road this fall for a new tour.
On Friday (July 15), the band took to social media to announce a 17-show tour that kicks off October 2 in Bakersfield and includes their appearance at the When We Were Young Festival in Las Vegas. At least one stop on the tour will include guest performances from Young the Giant, Japanese Breakfast and more.
"See you there," the band said in a post on Twitter, letting fans know that ticket presale registration starts Friday and runs through Sunday (July 17). Presale tickets will be available Wednesday, July 20, while general tickets go on sale Friday, July 22.
The tour announcement comes weeks after Hayley Williams teased something was happening "this fall," telling fans of her Instagram account: "all posts to this page will henceforth be published by pmore hq internet professionals." Fans quickly speculated that it could mean new music was on the way, but it now seems she was just giving a sneaky hint about the tour.
Here are all the dates for the upcoming tour:
October 2: Bakersfield, California
October 4: Magna, Utah
October 6: Omaha, Nebraska
October 8: Oklahoma City, Oklahoma
October 9: Austin, Texas
October 11: Chesterfield, Missouri
October 14: Bonner Springs, Kansas
October 16: Austin, Texas
October 22: Las Vegas, Nevada
October 23: Las Vegas, Nevada
October 29: Las Vegas, Nevada
November 7: Toronto, Ontario
November 9: Chicago, Illinois
November 11: Cincinatti, Ohio
November 15: Atlanta, Georgia
November 16: St. Augustine, Florida
November 19: Mexico City, Mexico
For more information on the tour, visit Paramore's website here.