BTS To Release Song For The 2022 FIFA World Cup
By Rebekah Gonzalez
July 28, 2022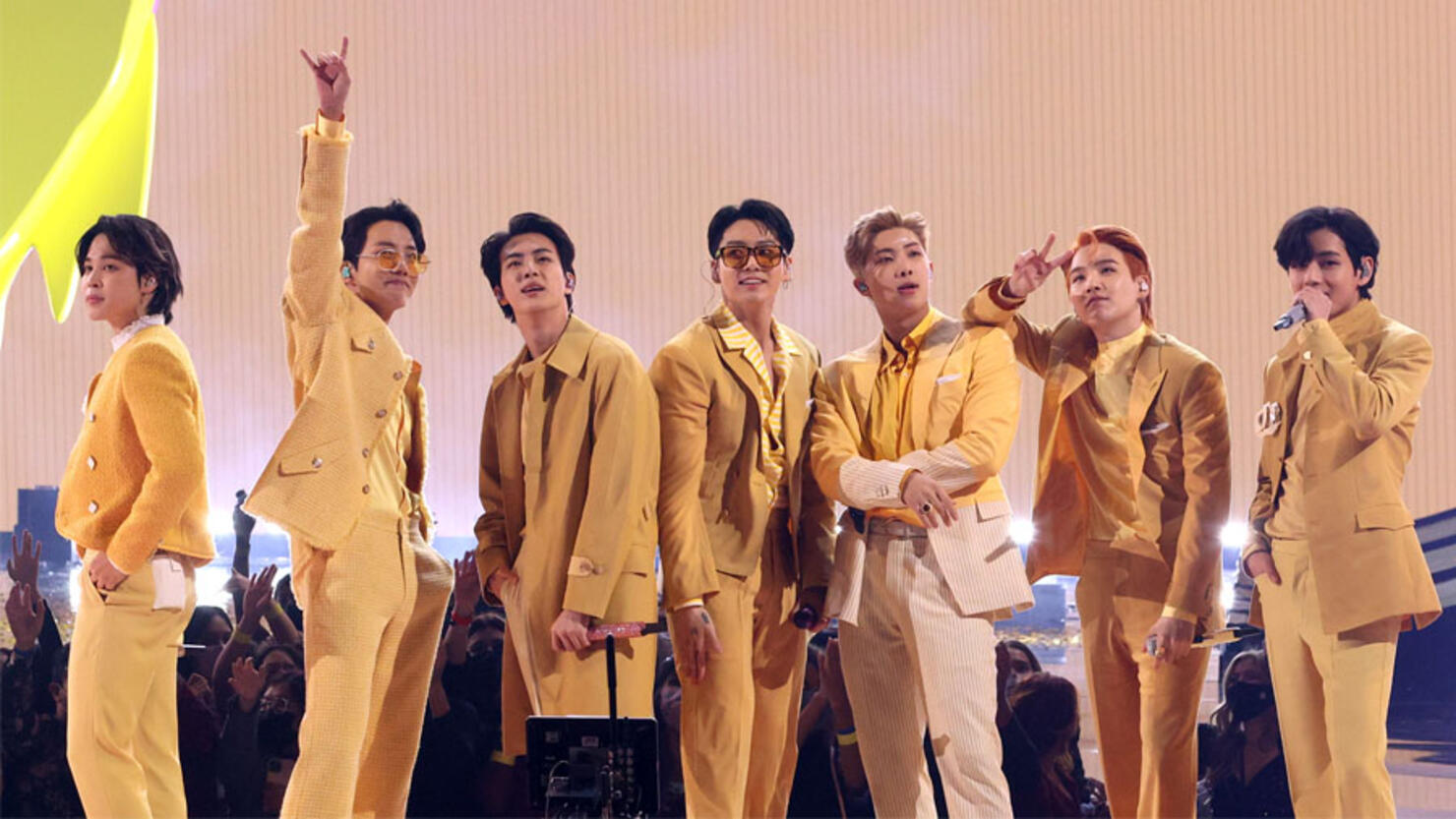 BTS is reportedly getting ready to release a song for the 2022 World Cup. The K-pop sensations will be taking part in this year's FIFA World Cup festivities as part of Hyundai's World Cup collaboration project, according to Pink Villa. As the global brand ambassador for Hyundai Motors, BTS will participate in the World Cup's song project.
Dubbed Goal of The Century, the campaign also includes football icon Steve Gerrard, Korean national soccer team captain Park Jisung, UNESCO ambassador Nadia Nadim, fashion designer Jeremy Scott, the sculptor Lorenzo Quinn, and will promote sustainability. According to Pink Villa, the sustainability campaign will look it its ambassadors to launch the "Hyundai Goal of the Century Pledge," a giveaway event that starts on July 29th and runs until September 30th. The 11 lucky participants will win a ticket to see the World Cup live in Qatar.
BTS' song collaboration portion of the project is set to be revealed in the second half of the year as the 2022 FIFA World Cup officially starts on November 21st and continues until December 18th. The exciting news had fans wondering if BTS will actually attend the World Cup on November 21st and if their song will mean they are scheduled to perform at the opening ceremony. Two years ago, BTS took the 2020 MAMA stage at the Seoul World Cup Stadium for an extravagant performance.
The news is also exciting as it follows an initial announcement that the group would be taking a hiatus as a group. However, the label and the members assured fans that the group is not on hiatus, but rather taking time to focus on solo projects. J-Hope was the first member to drop a solo debut album. Jack in the Box hit streaming services to critical acclaim on July 15th.