Chris Rock Jokes About Slap Hours After Will Smith Posts Apology Video
By Dani Medina
July 30, 2022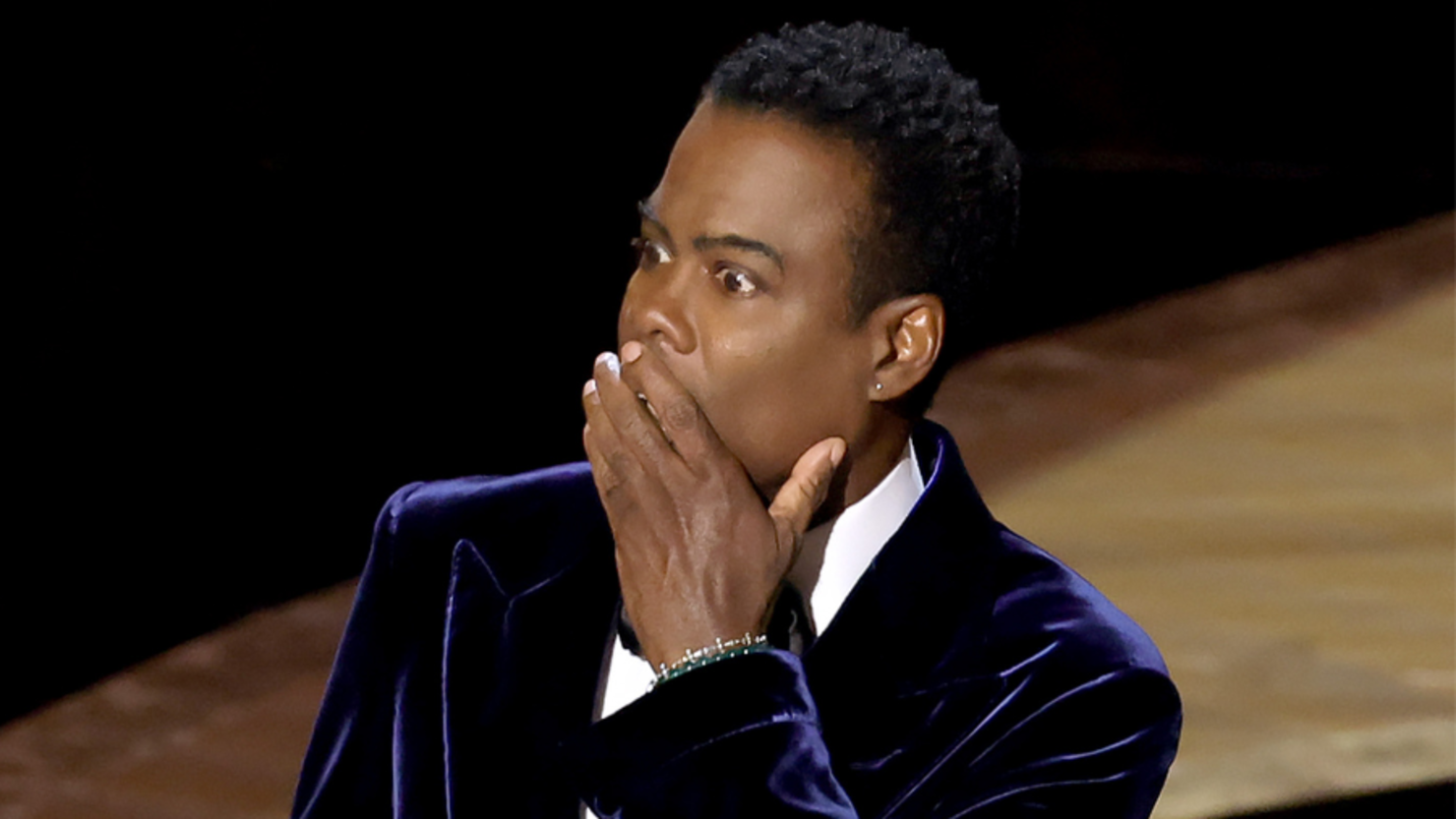 Hours after Will Smith posted a tearful video apologizing for slapping Chris Rock at the 2022 Academy Awards, the comedian made a few jokes on stage addressing the situation.
On Friday (July 29), Smith shared a 5-minute-long video on social media where he answers some questions about the infamous slap. As you'll recall, Smith marched across the Oscars stage as Rock was presenting an award and slapped him after making a joke about his wife, Jada Pinkett Smith.
Explaining his behavior, Smith said he was "really fogged out" during his Oscar acceptance speech, which is why he didn't apologize right then and there. "It's all fuzzy. I reached out to Chris, and the message that came back is that he's not ready to talk and that when he is, he'll reach out," he continued. He then apologized directly to Rock and said, "My behavior was unacceptable and I'm here when you're ready to talk."
It looks like Rock was ready to talk — just not to Smith. At his Atlanta stop on his "Ego Death World Tour," Rock took the time to quip at the infamous slap, according to CNN. While this isn't the first time Rock makes brief and vague remarks about the slap — he still hasn't addressed the incident in full — it's the most recent following the viral apology video.
"Everybody is trying to be a f---ing victim. If everybody claims to be a victim, then nobody will hear the real victims. Even me getting smacked by 'Suge Smith' ... I went to work the next day, I got kids. ... Anyone who says words hurt has never been punched in the face," Rock said.
Rock called Smith "Suge Smith," a likely reference to incarcerated Death Row Records co-founder Suge Knight.
Last weekend, Rock made similar remarks at his shows in New York City and New Jersey. "I'm not a victim, motherf---er. Yeah, that s--- hurt, motherf---er. But I shook that s--- off and went to work the next day. ... I don't go to the hospital for a paper cut." he said, adding, "Anyone who says words hurt has never been punched in the face."