BTS, Snoop Dogg, & Benny Blanco Drop Silly 'Bad Decisions' Movie Trailer
By Rebekah Gonzalez
August 3, 2022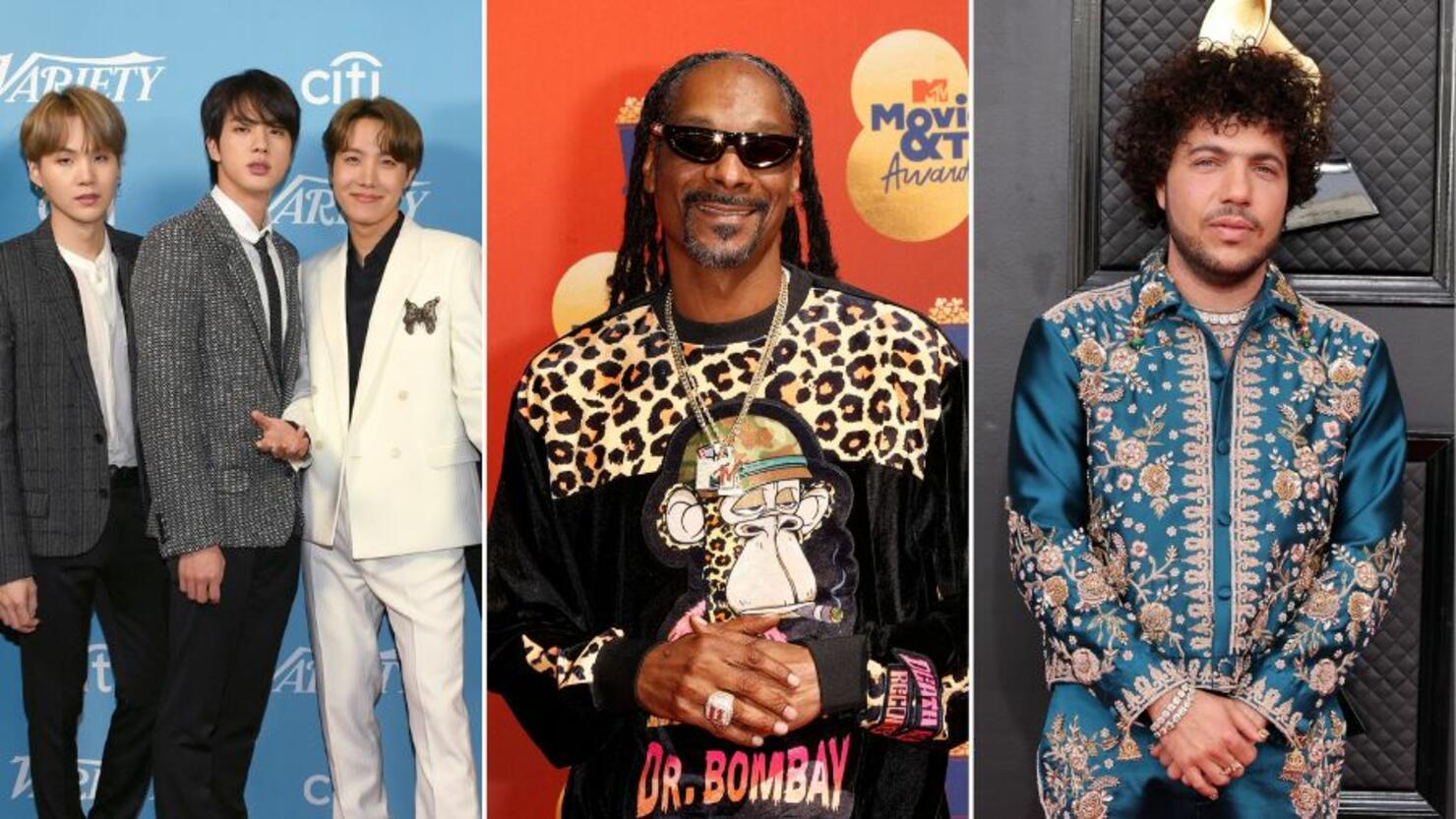 After months of teasing, fans are just days away from listening to the new BTS and Snoop Dogg collaboration called "Bad Decisions." Last month, Benny Blanco revealed that he is also on the song and he's been the main source of any information about the upcoming track.
Before the song and accompanying music video premiere on Friday, August 5th, Blanco took to Twitter to share one last special teaser. "They're back," he wrote, tagging BTS and the legendary rapper. Along with the YouTube premiere link for the music video, Blanco shared a hilarious movie trailer-style teaser.
"This summer," a classic movie trailer narrator voice stars, "They're back." Inbetween the voicover is spliced up footage of BTS doing their impeccable choreography. Then the narrator names each artist on the track one by one, except for Blanco who the voiceover hilariously mistakes for BTS member Jimin.
When the track drops on Friday, it will serve as the first single from Blanco's currently unnamed third album, which is set to release later this year. The song is also part of a collaboration with Xbox. Blanco has previously spoken about the forthcoming collaboration. "I'm still pinching myself," he said. "I can't believe I have a song coming out with Jin, Jimin, V and Jung Kook of BTS and Snoop Dogg. It doesn't even feel real!"
This will be Blanco's second time working with the K-pop sensations. Earlier this year, he collaborated with the band to release a medley of singles "Fake Love," "Life Goes On," and "Blood Sweat & Tears."