Demi Lovato Debuts New Songs At First 'HOLY FVCK' Tour Stop
By Rebekah Gonzalez
August 14, 2022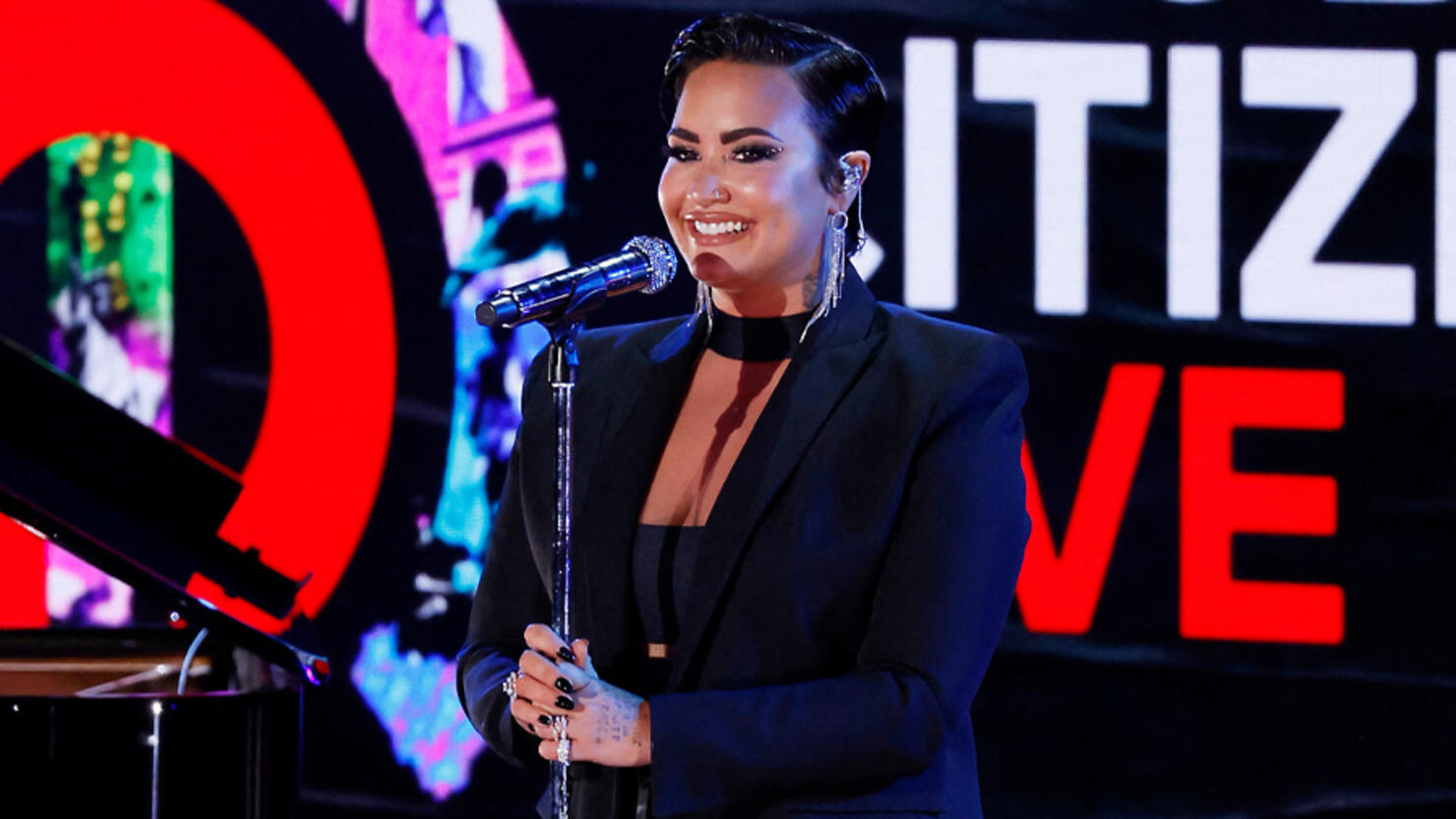 Demi Lovato has officially kicked off the HOLY FVCK tour this weekend and her setlist covers everything from forthcoming tracks to some of her very first tracks as an artist. On Saturday, August 13th, Demi took the stage at the Illinois State Fairgrounds and fans took to social media to share footage from the unforgettable night.
Dressed in a plaid skirt and a stylishly disheveled white dress shirt, the singer opened her show with two yet-to-be-released tracks, the titular "HOLY FVCK," "FREAK," and "EAT ME." Later in the set, Demi gave fans more songs from her upcoming album including "4 EVER 4 ME," "CITY OF ANGELS," the previously teased "29," and "HAPPY ENDING." Fans will be able to hear all of these songs when Demi drops her highly-anticipated album HOLY FVCK on August 19th.
In addition to the new songs, Demi also took it all the way back to her Disney days by performing the tracks "Here We Go Again," "La La Land," "Remember December," and "Don't Forget." There were even a few covers perfect for her new punk rock era, which fans have dubbed "Rockvato," including "La La" by Ashlee Simpson and "Iris," by The Goo Goo Dolls.
To round out the setlist, Demi also gave some of her previous pop hits "Sorry Not Sorry," "Heart Attack," and "Cool for the Summer," a rock twist.
Demi will continue the tour throughout the fall. Check out the full setlist below:
HOLY FVCK
FREAK
SUBSTANCE
EAT ME
Confident
Here We Go Again
Remember December
La La Land
La La
Don't Forget
The Art of Starting Over
4 EVER 4 ME
Iris
Sorry Not Sorry
CITY OF ANGELS
Skyscraper
29
Heart Attack
Skin of My Teeth
HAPPY ENDING
Cool for the Summer