See Demi Lovato's Throwback Photos From Her OG 'Rock Era'
By Yashira C.
August 14, 2022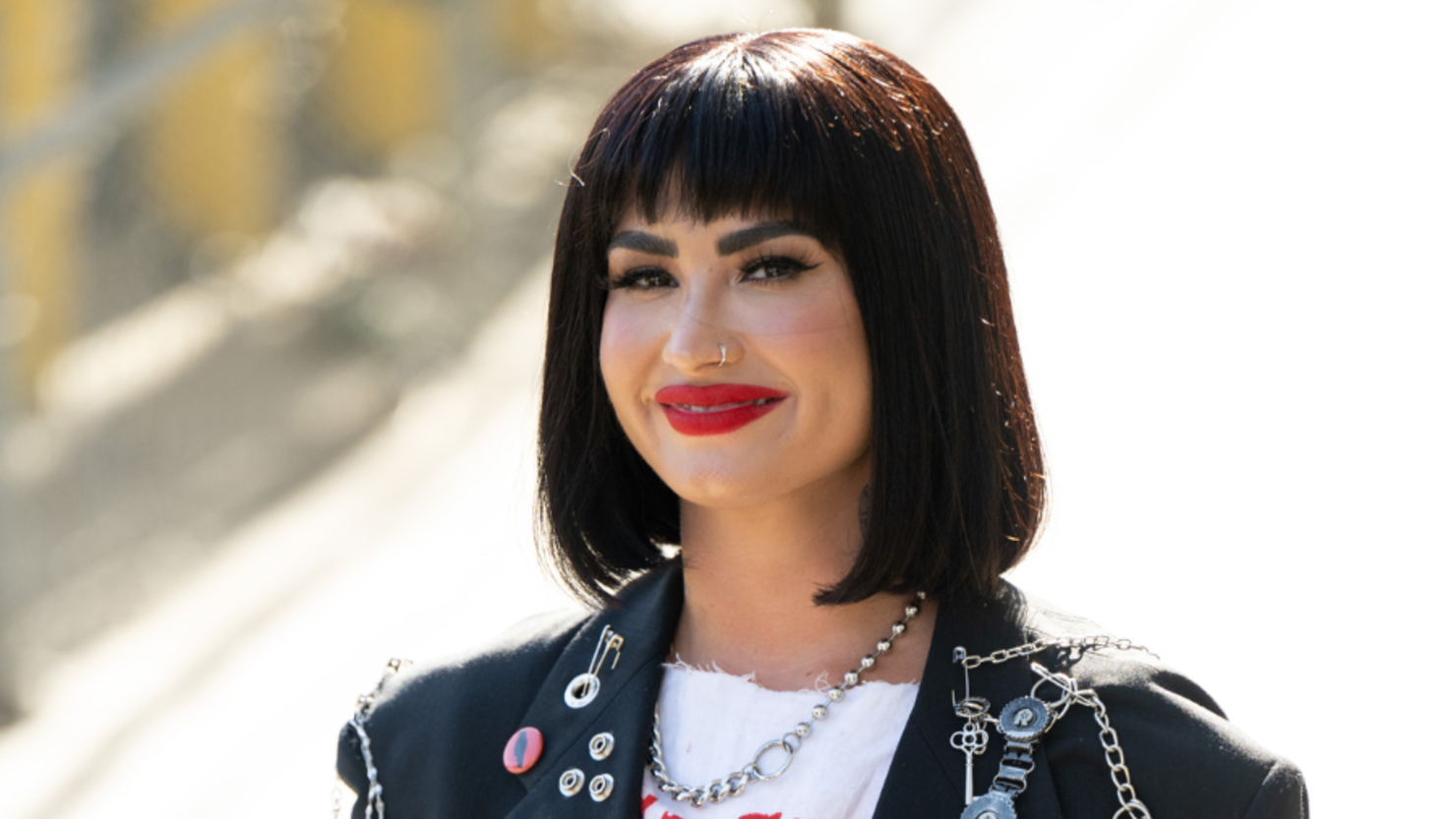 Demi Lovato is the latest celeb to take on the viral "Teenage Dirtbag" trend on TikTok. The trend sees people sharing throwback photos from their teen years while "Teenage Dirtbag" by Wheatus plays in the background.
Demi's contribution to the trend included throwback photos from her original "rock era." The singer's first two albums, Don't Forget and Here We Go Again were heavily rock-inspired, and so were her looks — sporting black eyeliner and choppy bangs. The photos see a young Demi belting on stage while wearing a Mötley Crüe shirt, rocking out on the guitar, and more. See fan's reactions in the comments below:
Thank you for understanding the assignment
i do not have an original personality. i stole it from teenage demi.
You won this trend everyone else can go home
See the photos in the TikTok below:
Last night (August 13), Demi debuted new songs on her first HOLY FVCK tour stop. She took the stage at the Illinois State Fairgrounds and played both old and new fan favorites. The songs debuted from the new album included "HOLY FVCK," "FREAK," "EAT ME," "4 EVER 4 ME," "CITY OF ANGELS," "29," and "HAPPY ENDING." See the full setlist here and look out for HOLY FVCK on Friday, August 19. While you wait, you can also tune in to her three-day Tonight Show takeover.