Harry Styles Gets Pelted By Chicken Nuggets At Show: See His Reaction
By Rebekah Gonzalez
August 29, 2022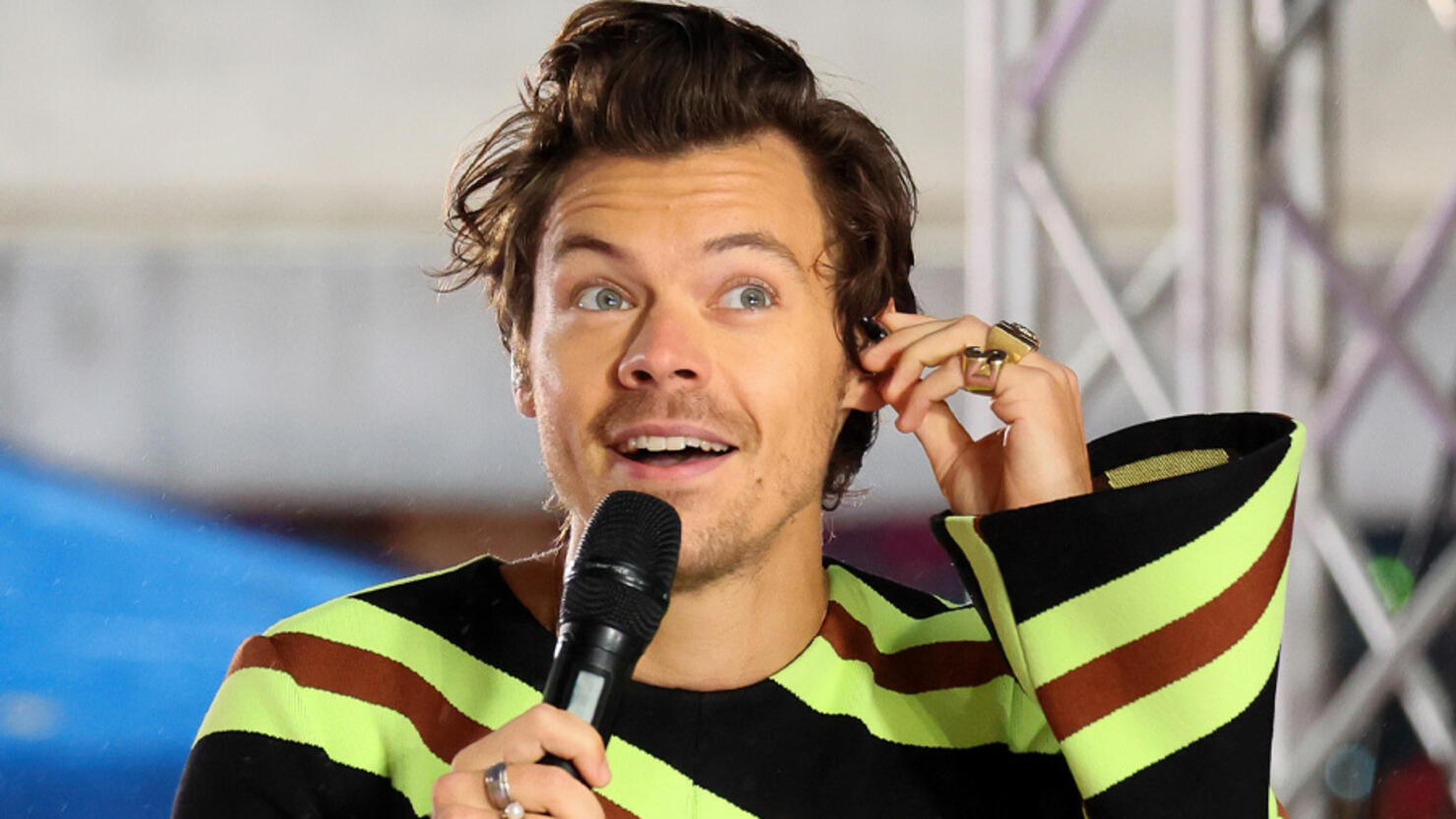 Pop stars are used to getting gifts thrown at them on stage during their show, but Harry Styles was shocked when a fan threw chicken nuggets at him during a recent tour stop. According to the Mirror, Styles was performing at Madison Square Garden on Saturday night (August 27th) when he noticed the food on stage.
"Is this a chicken nugget?" he asked amusedly holding up the nugget. "Interesting, very interesting approach." Harry was dedicated to finding the fan who threw the food at him and asked the crowd, "Who threw the chicken nugget? It's another chicken nugget," the singer added as another was thrown onto the stage.
That's when fans began chanting, "eat it, eat it." However, Harry explained, "I don't eat chicken, sorry. I don't eat meat." In an attempt to return the food to its rightful owner, Harry launched the chicken nugget back to an audience member. "There you go, you can have your nugget back." He then picked up the second nugget, held it up in the air, and said, "First of all, this is cold and I'm assuming very old." Eventually, the fan asked for the nugget back which left the singer pretty speechless. "You want it back? Why?" he asked. The audience laughed as Hary repeated the fan's answer, "because." Harry threw the second chicken nugget back to the fan. "Alright, here you go. Don't eat it," he warned. "Oh now it's on the floor...don't eat it, we will get you another nugget, OK? Fear not," he said before getting back to the show.
Fans reacted to the strange and hilarious moment on social media with one fan pointing out, "Just knowing somewhere at msg a fan is clutching that "holy grail" of chicken nugget and keeping it forever".