Double Rainbow Seen Over Buckingham Palace Before Queen's Death
By Dani Medina
September 8, 2022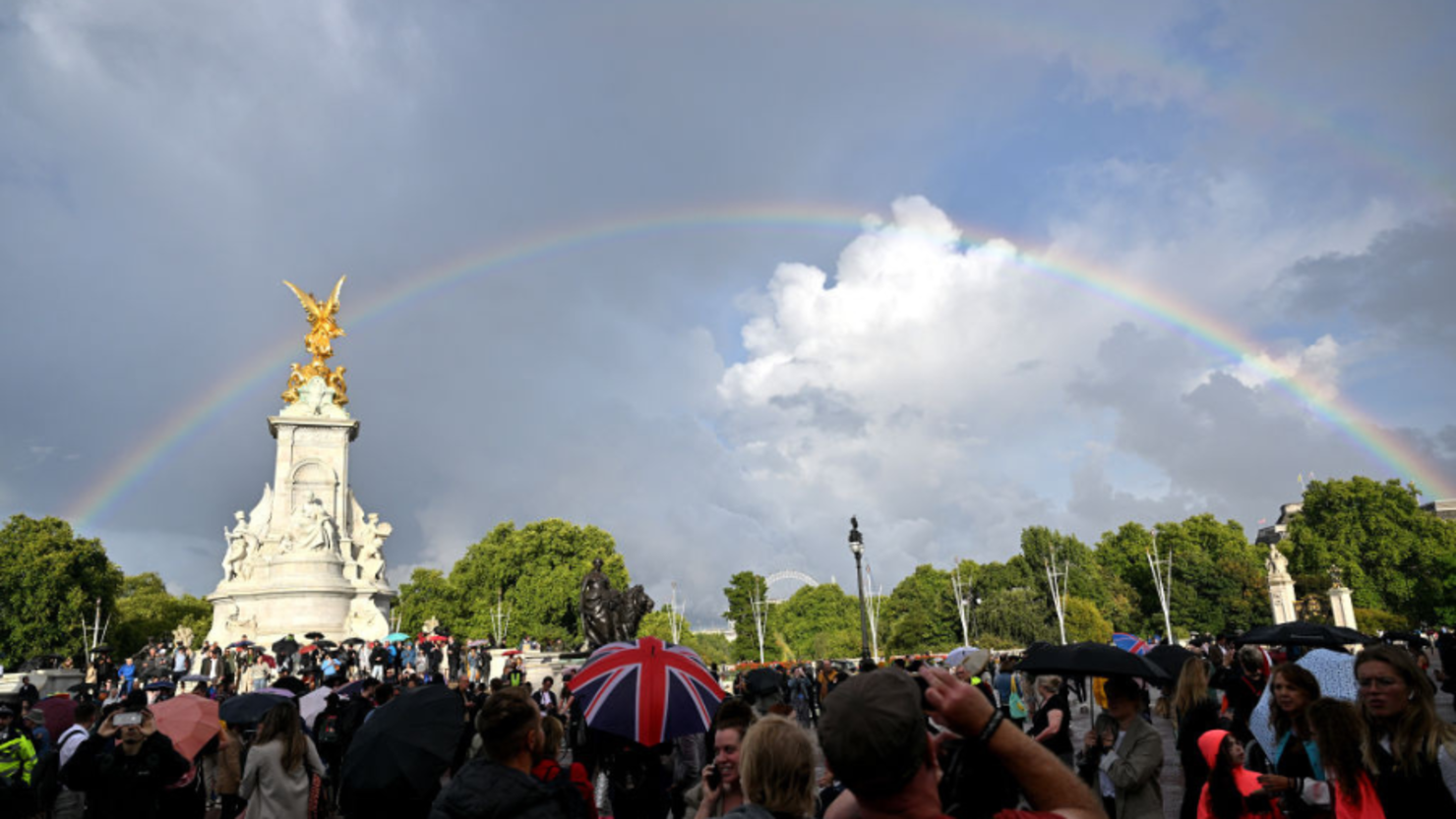 Queen Elizabeth II passed away Thursday (September 8), the Royal Family announced. She died peacefully at the Balmoral in Scotland.
At 96 years old, Queen Elizabeth II was the longest-serving monarch in British history. Her death, however, was marked by a beautiful sight just outside Buckingham Palace as locals and tourists gathered in the Queen's honor.
A double rainbow was spotted just over the royal residence.
"She's really left us 🥺," one Twitter user said.
"Some here view it as a representation of the Queen and Prince Philip," another said.
"I'd like to think the faint one over Buckingham was Prince Philip, waiting for her.💕💕" said another.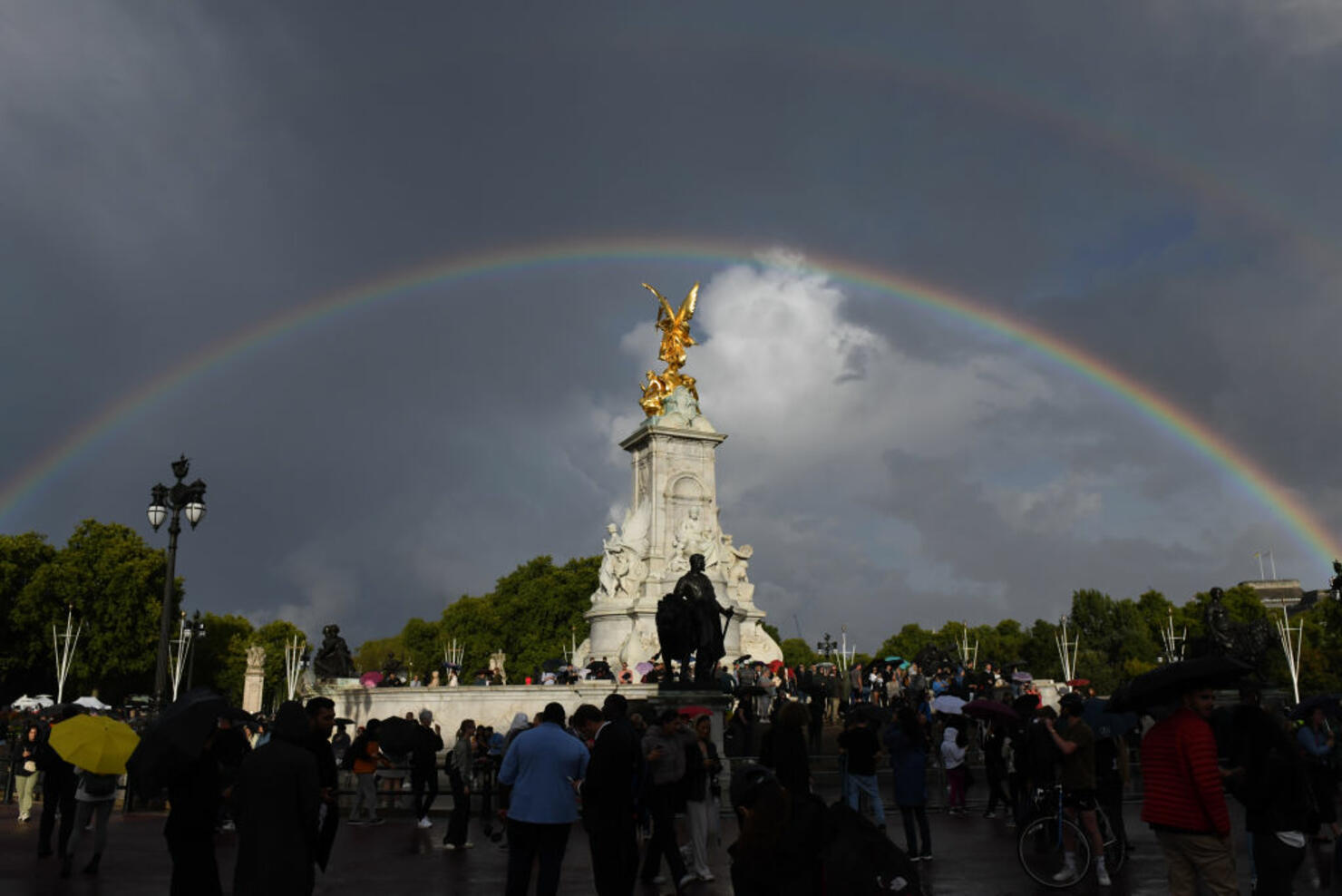 SEPTEMBER 8: Tourist gather near a double rainbow over Queen Victoria Memorial outside Buckingham Palace in London, UK, on Thursday, Sept. 8, 2022.
Photo: Getty Images