Twitter Trolls Mets Over Díaz Entrance During Blowout Elimination Loss
By Jason Hall
October 10, 2022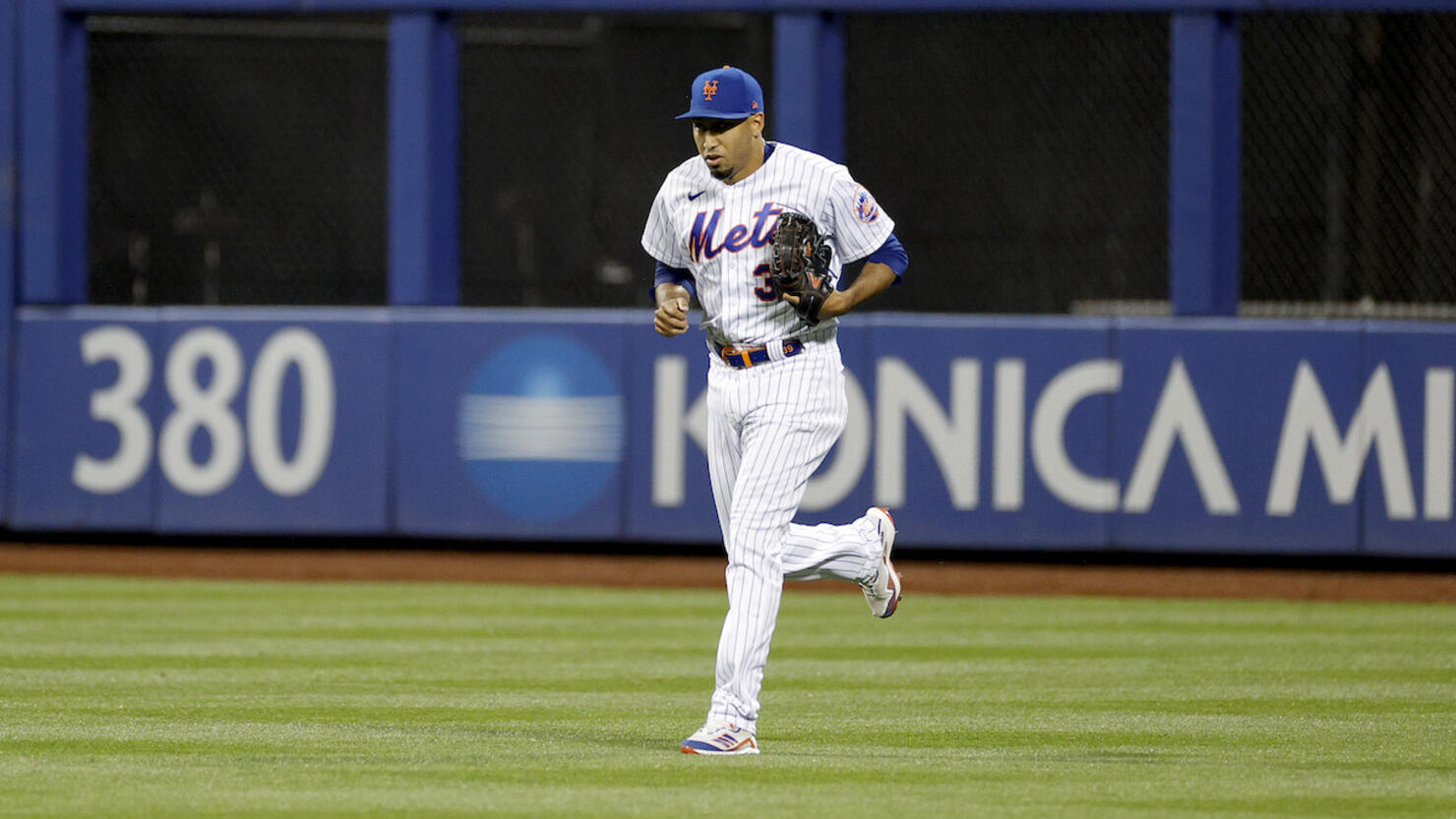 The New York Mets took losses both on the field and online during their 6-0 Wild Card series elimination loss to the San Diego Padres on Sunday (October 9) night.
The Mets, who haven't won a World Series since 1986, brought in closer Edwin Díaz while trailing 4-0 in the top of the eighth inning and, despite the deficit, included the fanfare of his viral entrance from the bullpen.
Díaz, who recorded 32 saves in 2022, gained national attention for his use of the song 'Narcos' by Blasterjaxx and Timmy Trumpet during the 2022 MLB season which included the Mets' SNY broadcasts using a shot of the pitcher walking out of the bullpen door followed by several cuts of mascot Mr. Met and fans in attendance playing fake trumpets during home games at Citi Field.
Typically, the closer would enter the game in a save situation in which the Mets were ahead by a margin of three runs or less or facing a late-game tie.
On Sunday night, however, the Mets decided to carry out the same routine during a 4-0 elimination game blowout, which coincided with Padres fans in attendance dancing along as their team held a dominant lead.
Numerous fans pointed out the absurdity of the fanfare coinciding with the Mets being six outs away from playoff elimination.
Trumpets lose a little luster when you're about to be eliminated and the Padre fans are gleefully dancing to the song. I mean you gotta be absolutely brain dead to play that song right now. #mets

— Dave Portnoy (@stoolpresidente) October 10, 2022
LOL are they really playing the Trumpets?!?!??! Might as well be playing Taps. Beyond embarrassing.

— Smitty (@SmittyBarstool) October 10, 2022
I'm so sorry Mets fans but Padres fans in the crowd clapping along to the trumpets is amazing

— Stanzo (@ncostanzo24) October 10, 2022
Padres fans standing and clapping to Edwin Diaz's trumpets is not something I thought I'd see in this series.

— Jared Carrabis (@Jared_Carrabis) October 10, 2022
I don't care about 101 wins. I don't care about Steve Cohen. The Mets playing trumpets there and having Mr. Met dance when down 4 runs in an elimination has set back any possible positive turnaround this franchise was gonna have

— Tommy Smokes (@TomScibelli) October 10, 2022
You can't play the Trumpets down 4-0

— Matt Jones (@KySportsRadio) October 10, 2022
Díaz allowed an 2-run single by Juan Soto, with both runs being credited to Seth Lugo, the pitcher he replaced in the eighth inning.
Sunday's loss provided the exclamation point to the Mets' recent struggles, having blown the third largest division lead in MLB history as both the NL East rival Atlanta Braves and Philadelphia Phillies, as well as the crosstown rival New York Yankees, all remain in playoff contention.