Janet Jackson Reacts To Taylor Swift Mentioning Her On 'Midnights'
By Rebekah Gonzalez
October 23, 2022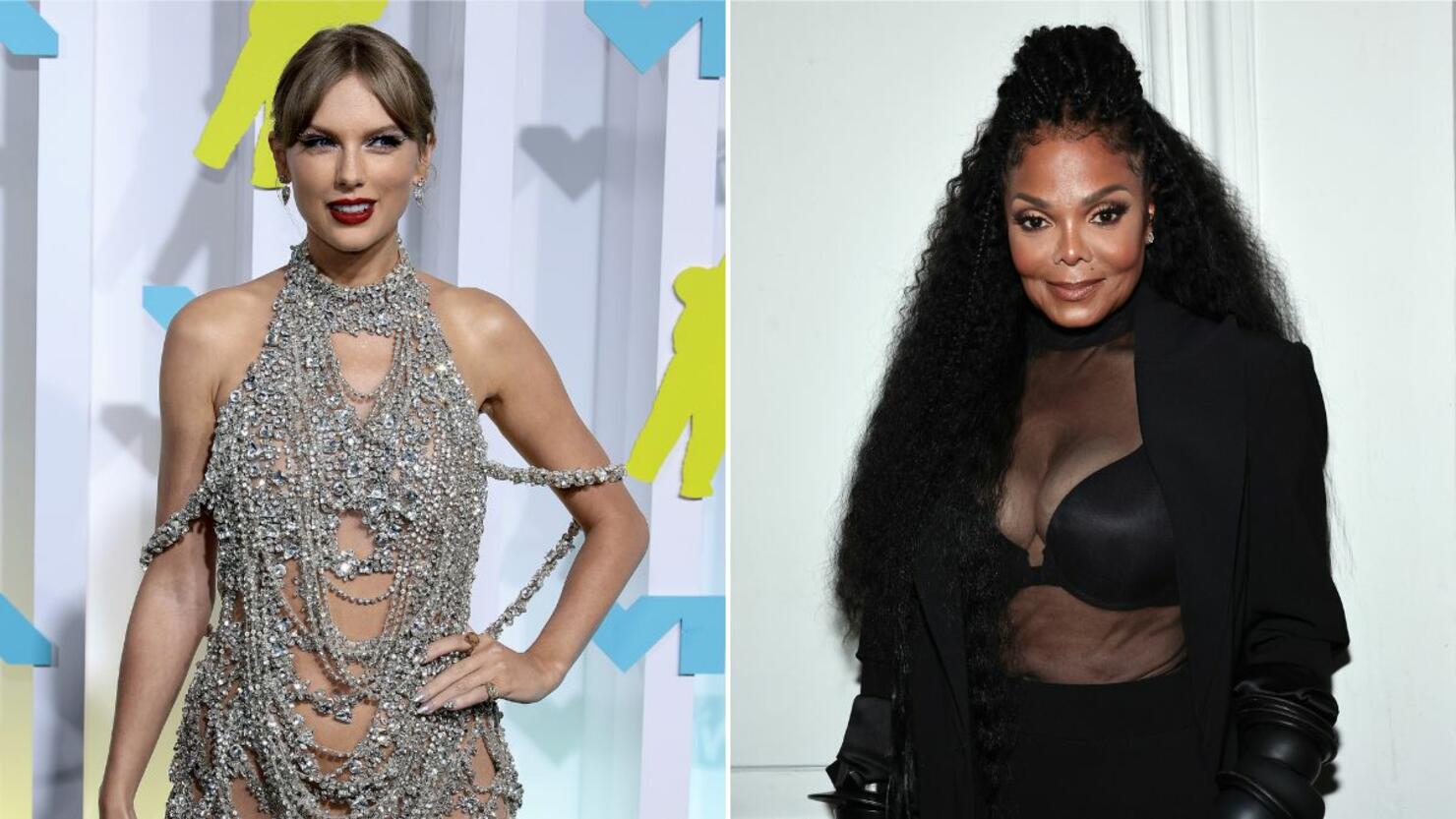 Janet Jackson has responded to being name-dropped in Taylor Swift's new album Midnights and she's a fan. On Track 4, "Snow On The Beach," which features Lana Del Rey, the two artists sing in tandem for the bridge:
"I can't speak, afraid to jinx it/ I don't even dare to wish it/ But your eyes are flying saucers from another planet/ Now I'm all for you like Janet/ Can this be a real thing? Can it?"
The lyric references Jackson's 2001 hit song "All For You." The pop icon took to social media to share a video of herself listening to the song and gave the camera a sweet smile when it gets to the lyrics about her. Nodding and humming along with the smooth track, Janet says, "It's nice. It's nice."
In the caption, Jackson also gave a shout to the singers. "I LUV it," she wrote, tagging Swift and Lana. The song was one of the most anticipated tracks ahead of the album's October 21st release date. "The fact that I get to exist at the same time as her is an honor and a privilege," Swift said of Lana. She also talked about the meaning behind the track saying, "falling in love with someone at the same time as they're falling in love with you, sort of in this sort of cataclysmic, fated moment where you realize someone feels exactly the same way that you feel... at the same moment." She added that this kind of love will have you questioning if it's even real or just a dream, "Kind of like it would be if you were to see snow falling on a beach."