Frankie Jonas & His Girlfriend Dress Up As Joe Jonas & Taylor Swift
By Rebekah Gonzalez
October 31, 2022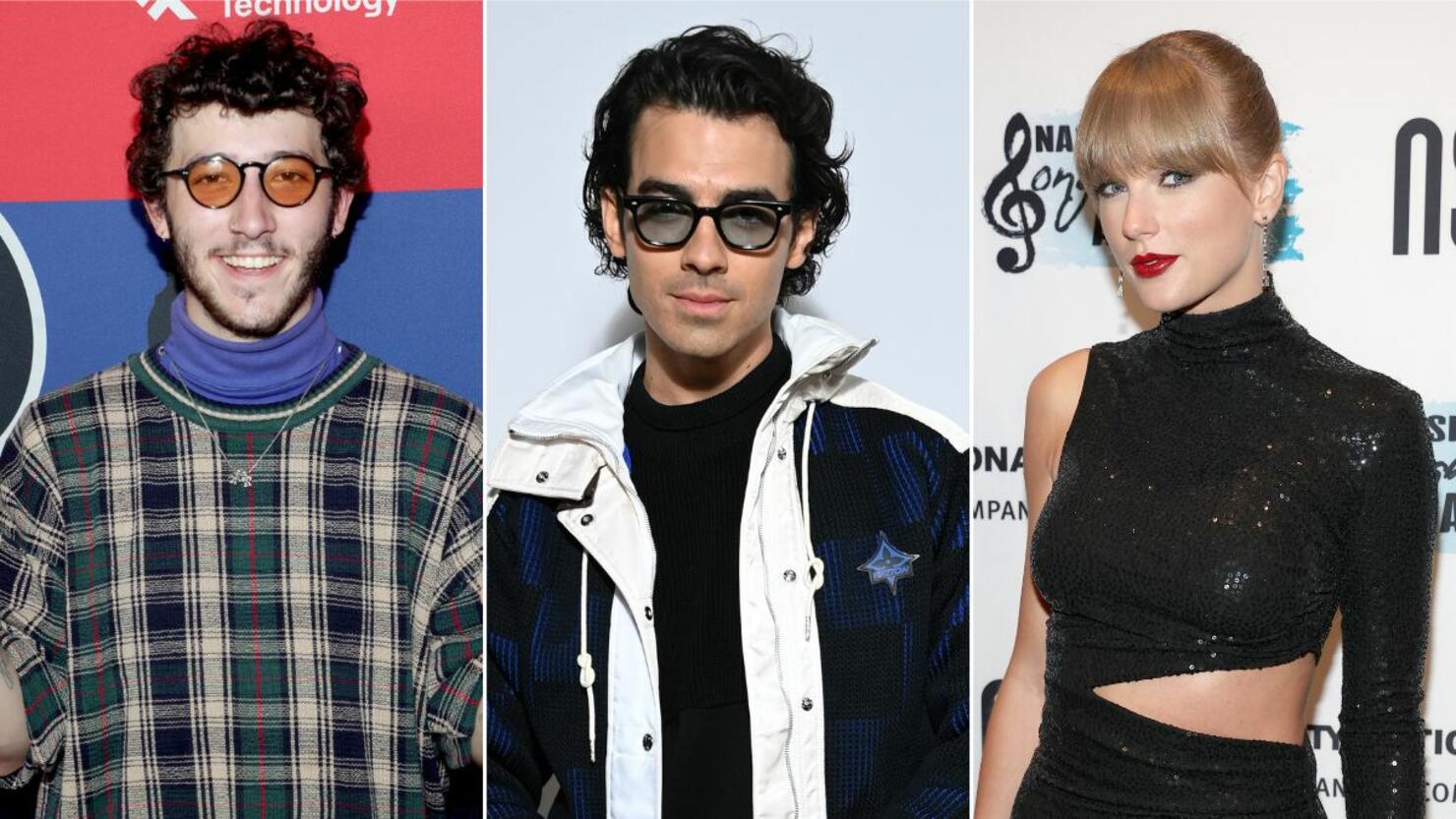 Frankie Jonas took some inspiration from his older brother Joe Jonas for Halloween this year. The youngest Jonas Brother shared photos and videos of him and his girlfriend Anna Olson dressed up as Joe and Taylor Swift. Specifically, their outfits in the 2009 documentary concert, Jonas Brothers: The 3D Concert Experience.
Frankie wore a "Burnin Up" t-shirt with tight black pants and Olson wore a glittery dress similar to the one that Swift wore during her guest appearance on their tour where they performed her hit "Should've Said No."
Swift and Jonas famously dated for three months in 2008 before Joe broke up with her in a 27-second phone call.
Frankie took the opportunity to further troll his brother by also having the two of them wear "matching purity rings," which the Jonas Brothers all wore in the early days of their careers as Disney Channel stars. In a video shared to TikTok, Frankie and Olson are seen singing and dancing with the caption, "Fighting off the horny celibate teens as joe and taylor from the 3d movie."
He also shared another TikTok of him showing off his best Joe moves and fans took to the comments to applaud him on his commitment to the costume. "The fact that I thought you were joe for a solid 10 seconds," wrote one fan. "Frankie is best Jonas brother hands down," said another.
Some fans even pointed out that Joe and his wife Sophie Turner probably approved of the costume as they've also made fun of the Jonas Brothers' purity rings in the past.