Gabby Barrett & Cade Foehner Welcome Baby No. 2
By Kelly Fisher
November 2, 2022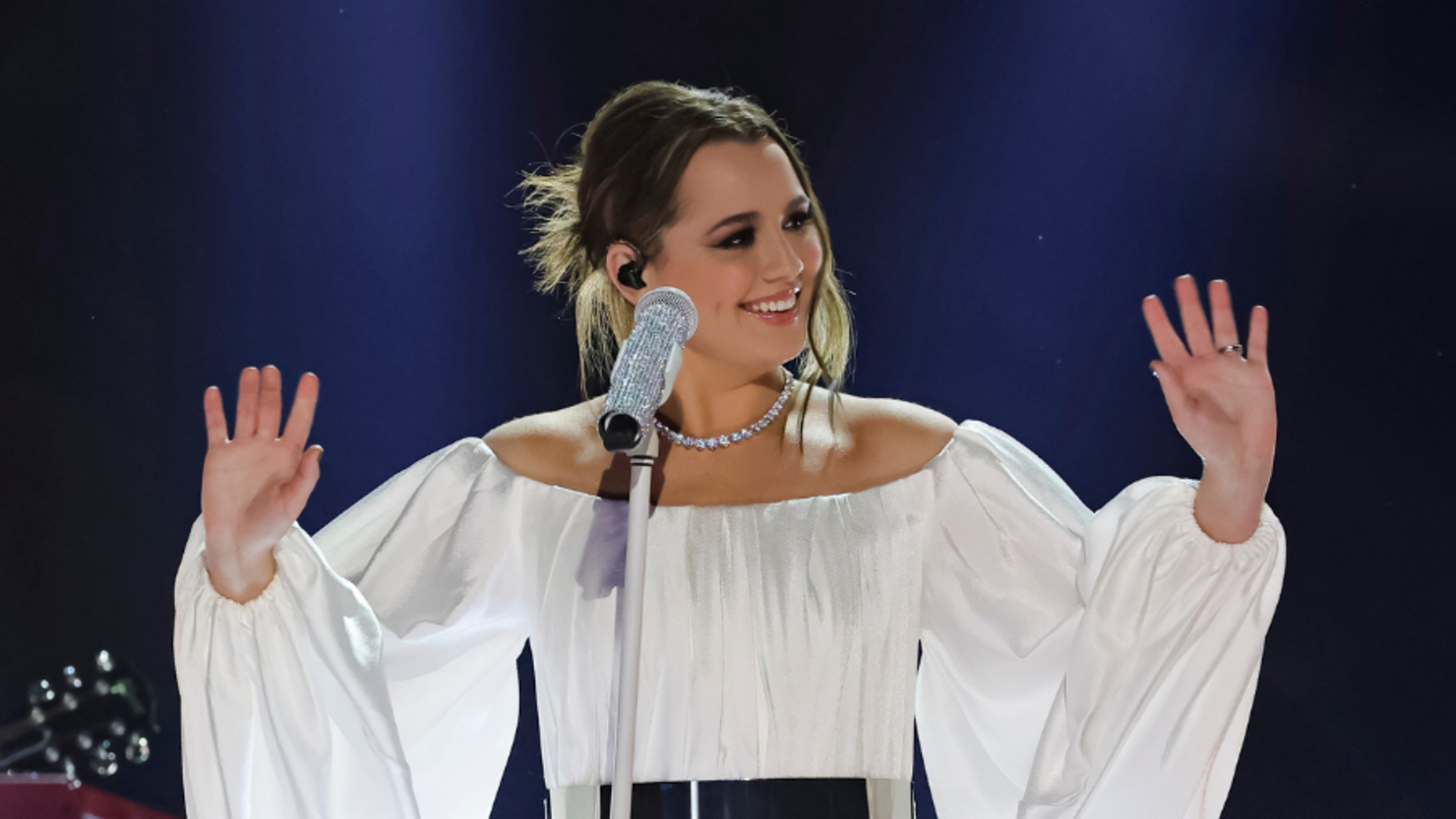 Congratulations are in order for Gabby Barrett and Cade Foehner!
They're now a family of four. The happy couple welcomed their baby boy on October 27, they announced on Wednesday (November 2). The proud parents shared an adorable photo of their newborn son with his big sister: "Soaking up the newborn days with baby brother. What a precious gift from our Lord!"
Barrett and Foehner shared their son's name: Augustine Boone Foehner.
Barrett announced her second pregnancy on Mother's Day (May 8). She shared the sonogram and captioning her celebratory post: "Another LIFE we get to love and cherish. Happy Mothers Day!" Her husband and fellow American Idol alum proudly wrote that he and Barrett were expecting "another precious life made in the image of God." This is the second child for Barrett, 22, and Foehner, 25. He joins big sister Baylah May Foehner, who was born on January 18, 2021. The "Pick Me Up" singer made the exciting announcement later that month, announcing that she'd spent "a very sweet week" with her newborn daughter. Foehner deemed himself "a blessed man beyond my understanding."
Barrett and Foehner met on American Idol in 2018 and married the following year. Barrett's heartfelt hit song "The Good Ones" was inspired by her husband, serving as a sweet tribute: "A love me like he should one/ Like he wrote the book one/ The kind you find when you don't even look one/ Anybody can be good once/ But he's good all the time/ He's one of the good ones/ And he's all mine/ He's one of the good ones." Foehner arranged a sweet surprise for his wife as the couple recently celebrated their third wedding anniversary, decorating the bed of a truck with pillows, blankets, hay, lights, Halloween decor and more. Barrett gushed at the time: "You make life sweeter!"
The family has also traveled for performances together and appeared in music videos, including Barrett's inspirational "Footprints On The Moon," which includes a glimpse of Barrett and Foehner holding their daughter. Barrett performed during a portion of Jason Aldean's headlining tour this year, playing her final show in August as she prepared to welcome her son. She previously shared in a Q&A on her Instagram story with fans that although she loves performing, it was "getting difficult" to have the energy to perform while pregnant (still, fans attending the concerts applauded her "amazing" performances). The country star also shared that her son "was a clear answered prayer" and "a blessing."