Rihanna Reveals Her New, 'Weird' Habit Since Becoming A Mother
By Rebekah Gonzalez
November 7, 2022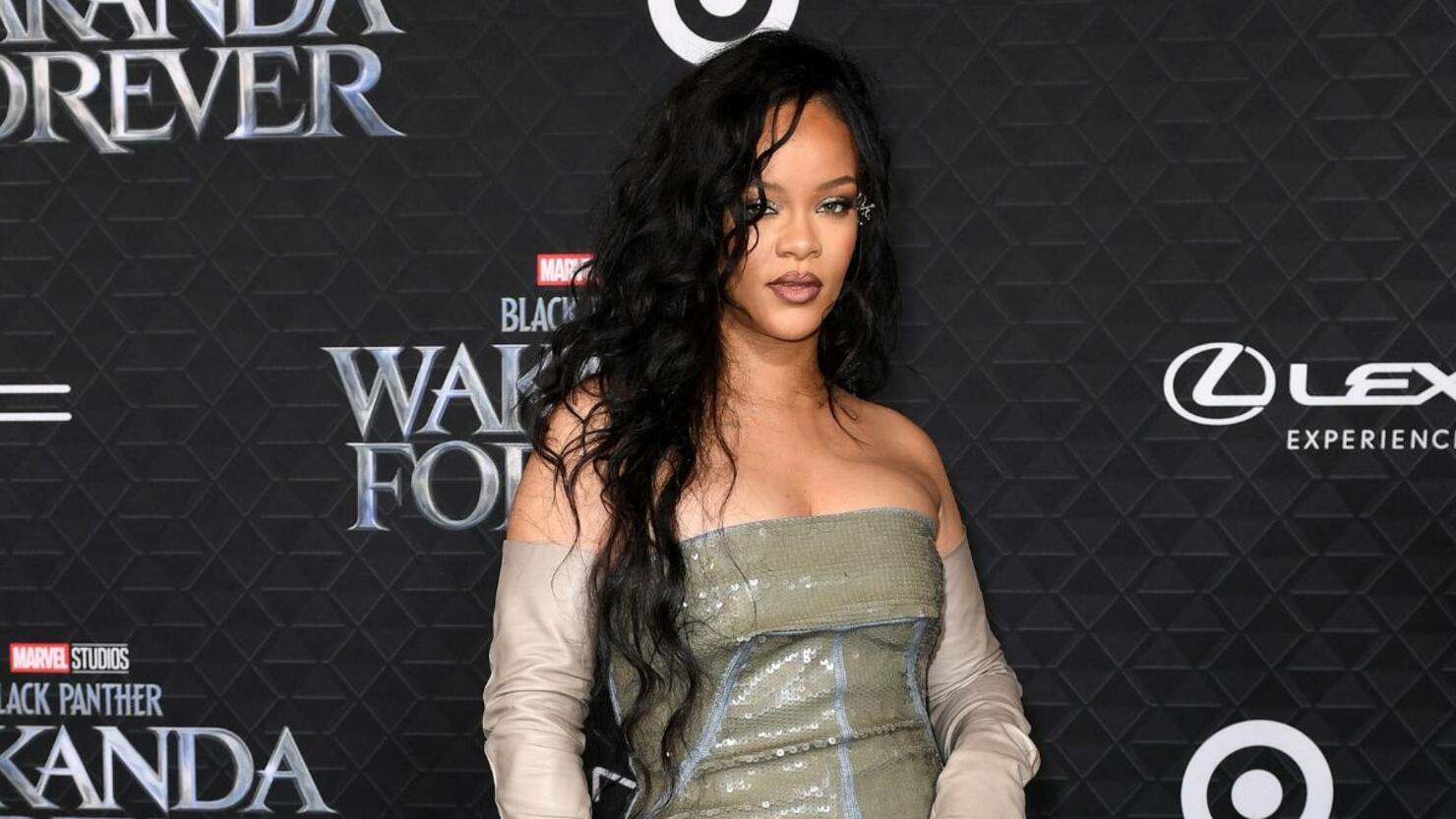 Rihanna is opening up about her life as a new mom. During an interview with E! News on the red carpet of her Savage x Fenty Vol. 4 runway show, the pop star revealed a few new developments she's noticed since welcoming a baby boy with partner A$AP Rocky.
Since giving birth in May, Rihanna confessed that "it takes a little bit" of time before "finding her inner savage." She also revealed she spent much of her pregnancy relaxing in leggings but now she's ready to get back to work.
"Once you get to the other side, you're like, 'I gotta get back,'" she said. "There's something that just happens."
She also shared that motherhood has made her realize she's a lot like her mother, Monica Braithwaite. "It is weird. Even the little things that annoy me about her, I do it," Rihanna said. "I literally make all of the same faces. I say the same things. I clear my throat the same way. I move my mouth the same way."
Rihanna went on, "I either never noticed it or it never happened until I had a baby," before adding that she doesn't mind following in her mother's footsteps. "She more snatched than me."
She also teased her upcoming Savage x Fenty Vol. 4 show which premieres on Amazon Prime Video on November 9th. "I promise it will be worth it," she said. "It's always a dynamic experience—all of the different levels of entertainment, all of the talent that's here, all of the performers, the fashion."