Aaron Carter's Friend Shares Upsetting Details About Final Days & Death
By Rebekah Gonzalez
November 8, 2022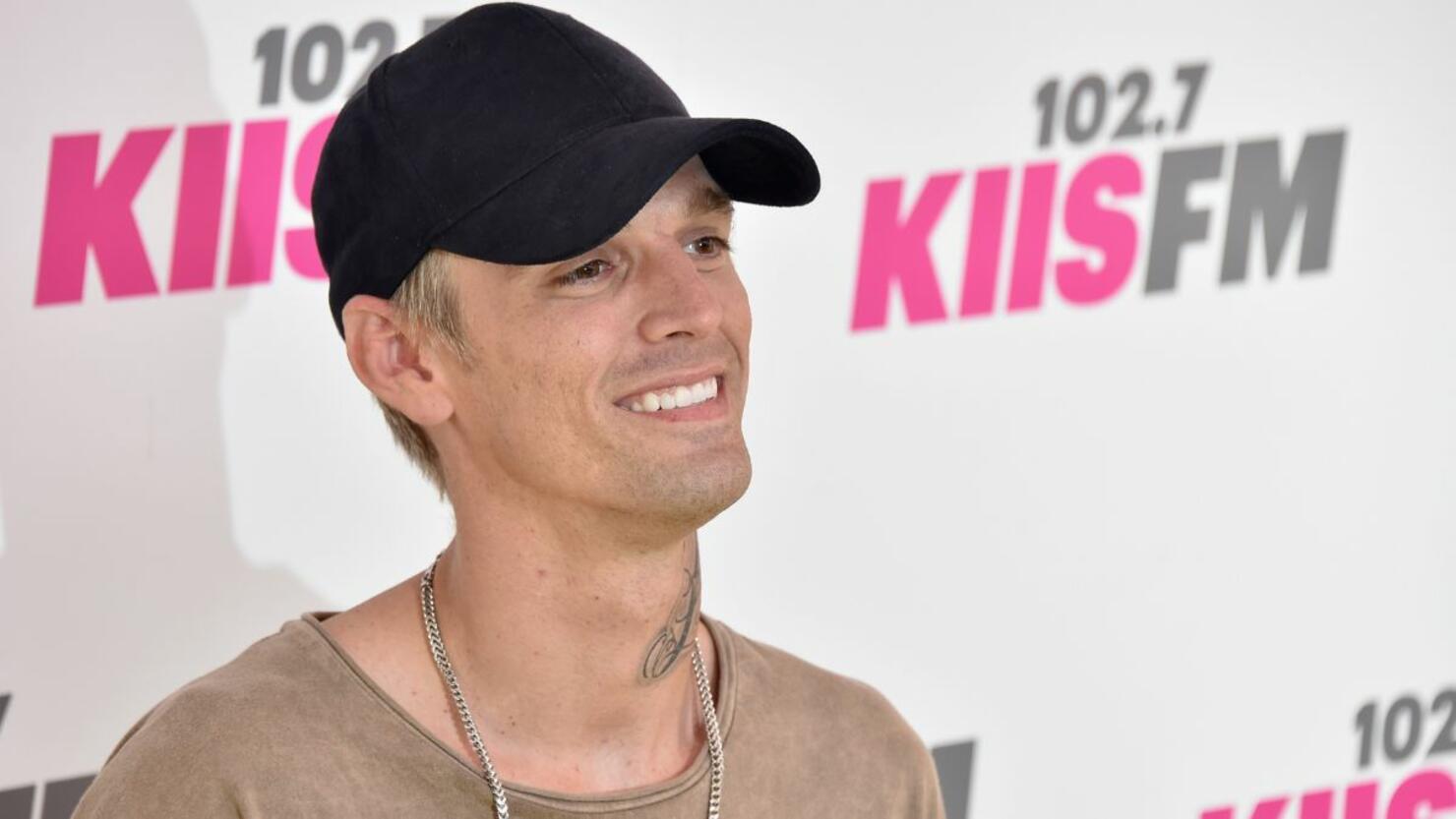 More details about Aaron Carter's tragic death and the days leading up to it have been revealed by a longtime friend and sources close to the rapper's on-again, off-again fiancée, Melanie Martin.
According to Carter's friend Gary Madatyan, he and Martin walked through Carter's California home after police cleared the scene and found some upsetting signs. "After they removed the body from the house, they allowed just a few people to get into the house. We just wanted to go in there and see if any blood or any alcohol or anything was in the house," he told Entertainment Tonight per Page Six.
"I went to his bedroom. The bedroom was normal," he said. "I went to the bathroom where the bathtub was full of water, like, yellowish color." Madatyan also said he found aerosol cans in Carter's home and claims he had an issue with huffing. He added that he never saw Carter do it in person but did see him do it on Instagram. "As soon as I saw it, me and Melanie, we got in on a text message saying, 'This is bad. This is not good.' We were very worried about him," he said.
Madatyna also recalled Carter's concerning appearance before his death. "He looked terrible. He lost so much weight. He was not acting normal. His mind was not there," he said. "I heard he's taking a lot of medication, not specifically illegal drugs, but he was on a lot of medication."
TMZ reported that Carter was in and out of rehab therapy sessions up until his death. However, he missed his last scheduled appointment just a day before he was found dead in his bathtub on Saturday, November 5th. Melanie had signed him up for outpatient rehab after confronting him in September. TMZ pointed out that Carter may have missed the appointment because he was already dead.
Carter had previously been diagnosed with multiple personality disorder, schizophrenia, acute anxiety, and manic depression in addition to his addiction issues, according to Page Six.
In one of his last interviews, obtained by Daily Mail, Carter discussed his sobriety following his fourth round of rehab. "I think I turned into the real, true authentic version of myself. Carter claimed his fifth time in rehab in September wasn't because he had relapsed, but was to address his "triggers."
As of Tuesday, November 8th, the 34-year-old's official cause of death has yet to be determined