Pat Sajak Says 'I'm Through' After Vanna White Makes On-Air Confession
By Dani Medina
November 9, 2022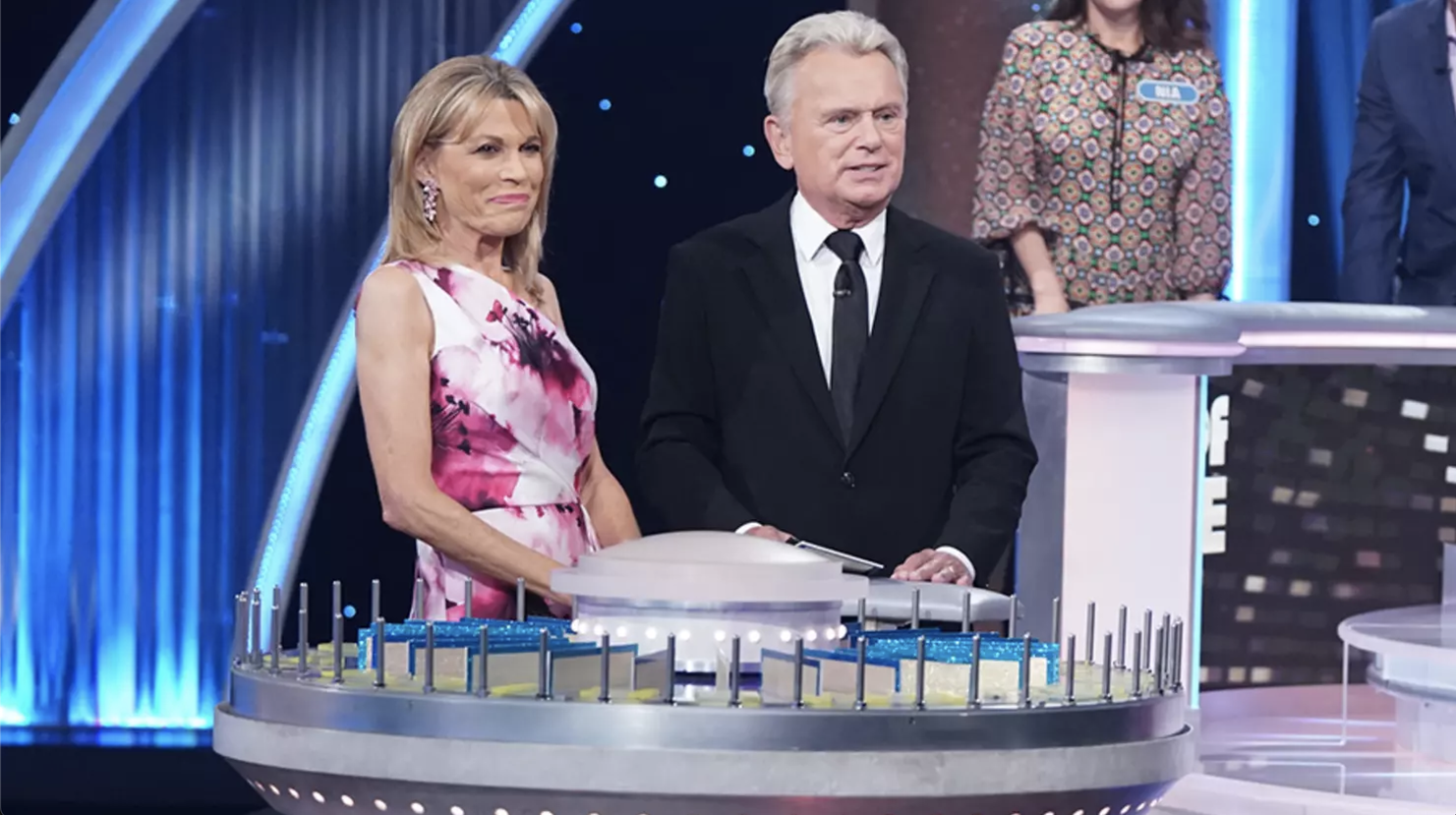 Are there troubled waters on the Wheel of Fortune set?
Tuesday (November 8) night's episode featured a shocking revelation from Vanna White that didn't bode well with host Pat Sajak. White doesn't like cold water, she revealed on the air.
At the end of the episode, Sajak told White, "We've worked together a long time and I know a lot of things about you. I know that you won't get in any body of water unless it's what — 85, 90 degrees?" She replied, "At least 87 or 90 degrees. Yeah, I don't like cold water."
"Would you drink cold water?" Pat asked Vanna, to which she replied, "I do." But the host then asked if Vanna would take a cold shower? "No," she replied awkwardly. "Well then. I'm through. So long," Sajak said.
White was "visibly thrown" by Sajak's shower question, The Sun reports.
This isn't the first time Sajak says he's done with Wheel after White reveals a factoid about herself. Back in March, a contestant picked a category called "flavorful dumplings" which caused Vanna to make a confession of her own. "I have a confession to make ... I don't make my own dumplings. I used canned biscuits. There you go," she said. "I can't take this," Pat said as he walked off the stage.
In April, Sajak also may have taken it too far with a question for Vanna that involved asking if she has ever "watched opera in the buff," which left Wheel of Fortune fans disturbed by the comments.
You can watch the video of Pat Sajak saying he's "through" after Vanna White revealed her water temperature preference here.