Pat Sajak Storms Off 'Wheel' Set After Vanna White Makes On-Air Confession
By Dave Basner
March 22, 2022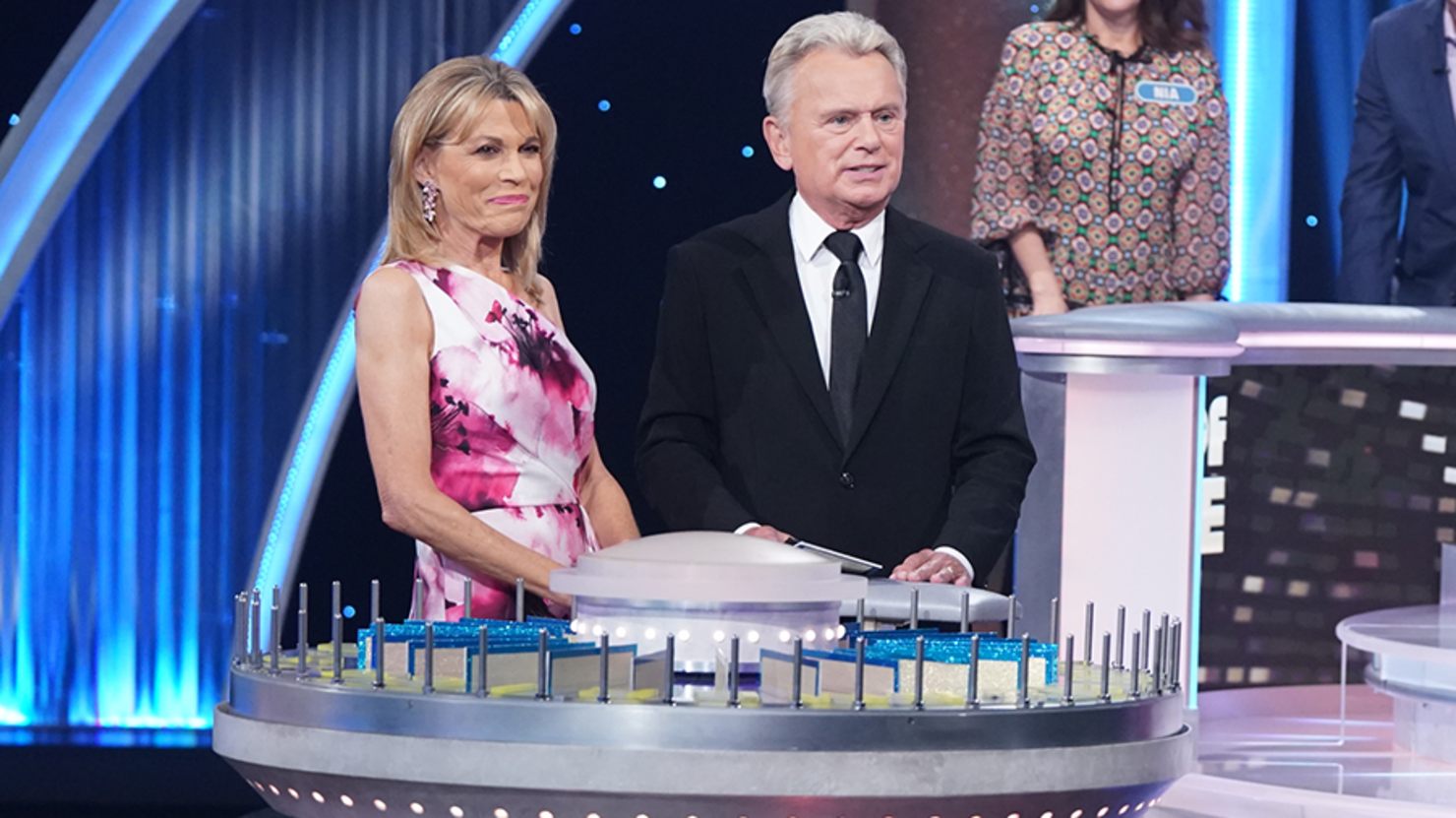 There are many TV game shows, but few make as many headlines as Wheel Of Fortune. From host Pat Sajak's comments to contestants, to players not knowing how to solve an easy puzzle, to history being made on the show - and that's just in the past few weeks. Go further out and you'll see articles about a contestant farting on the show, Sajak offending viewers with something he said, a dirty mind blowing a puzzle, strict rules causing losses, and many other stories. Now, here's another thanks to what occurred at the end of a recent episode.
Following the bonus round, when Pat and Vanna White close out the show just before the credits, Vanna revealed something that caused Pat to storm off. Earlier in the game, a contestant picked a category called "flavorful dumplings," and while speaking with Sajak, she said, "I have a confession to make... I don't make my own dumplings. I used canned biscuits. There you go." In response, Pat declared, "I can't take this," and walked off the stage.
While this instance may have just been a joke, and Pat is okay with viewers laughing at that, he isn't alright with the audience laughing at contestants who are challenged by the show. After a recent episode went viral on Twitter because all three players couldn't solve the puzzle, Pat took to the platform to tweet that viewers need to cut contestants "some slack," saying they were "in a bad situation under a kind of stress that you can't begin to appreciate from the comfort of your couch." He stated that it "pains" him when "nice people come on our show to play a game and win some money and maybe fulfill a lifelong dream, and are then subject to online ridicule when they make a mistake or something goes awry." He urged the audience to "have a little heart," adding, "After all, you may be there one day. And no one wants to be trending on Twitter."
You can stay up to date with him by following him here.