Cardi B Talks About 'Pain and Sorrow' Of Takeoff's Death After Memorial
By Taylor Linzinmeir
November 12, 2022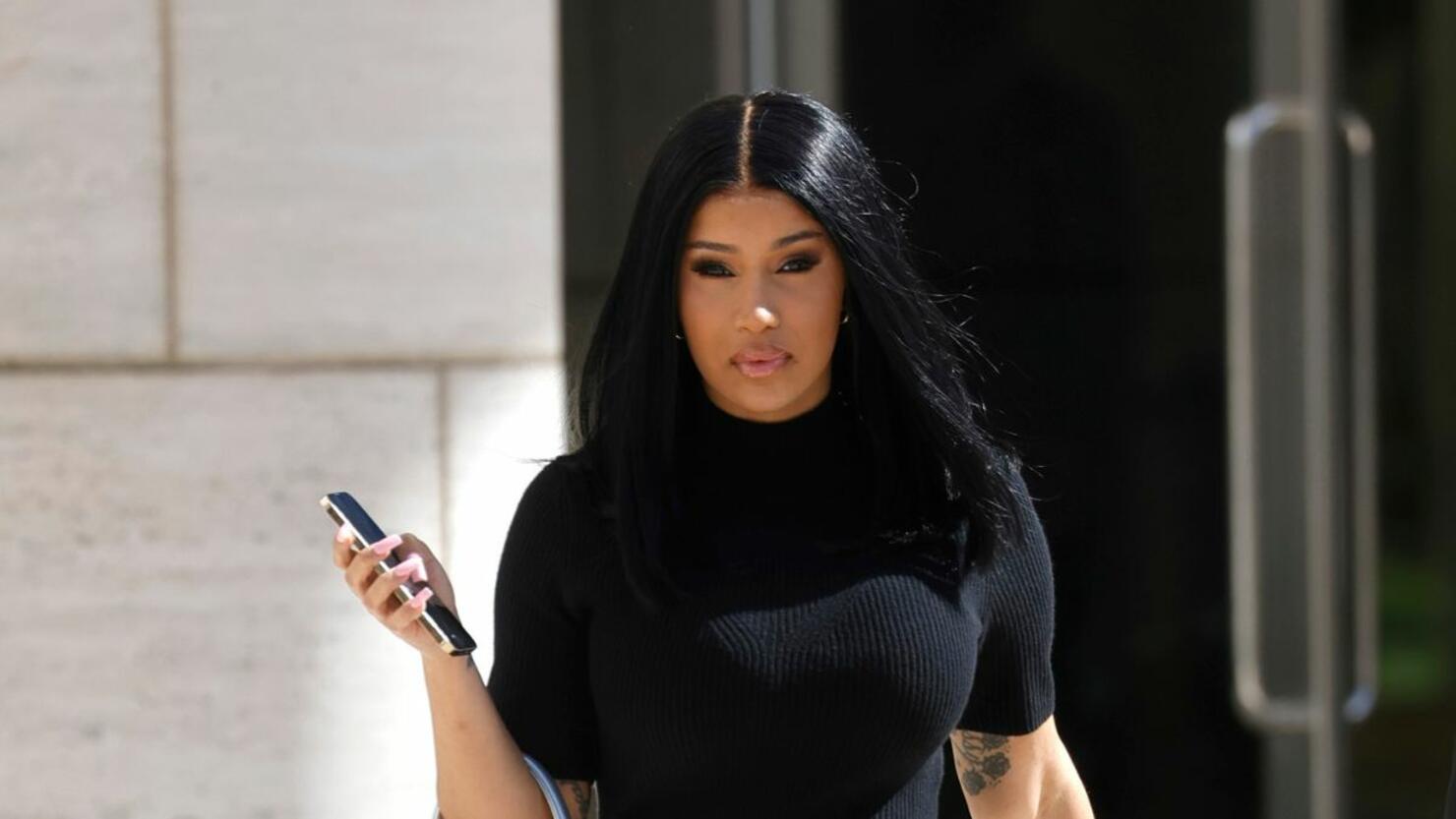 Cardi B recently spoke about how the death of beloved Migos rapper Takeoff has affected her and her loved ones.
Takeoff's massive memorial service took place yesterday (November 11) at the State Farm Arena in Atlanta. Georgia residents were invited to attend the event, and the service was packed with friends, family and fans. Among them were Cardi B and husband Offset.
Following the memorial service, Cardi B took to Instagram to share a few words about Takeoff, otherwise known as Kirsnick Khari Ball.
"Takeoff, your untimely passing has brought a great deal of pain and sorrow to so many lives," she began. "The impact you had in this world was so considerable and we have struggled to grasp this tragedy. I am heartbroken but I am grateful for all the precious memories we got to share while you were here with us. This has truly been a nightmare and the pain is incomparable. The emptiness your brothers are feeling is unbearable and I pray that you give Offset ,Quavo, and your friends and family the strength to keep going as they are trying to cope with this loss."
She went on to say, "As a Migos fan it hurts me to look at pictures and videos of y'all together, and hearing y'all songs that changed the music industry and moved the culture and had the clubs lit. It hurts because I know it will never be the same again."
On November 2, TMZ reported that Takeoff died after suffering a gunshot wound to the head and torso. Police are currently investigating and are still searching for a person of interest in the case. There are no other suspects to far.