Why The 'Yellowstone' Cast Loves Texas So Much: 'It's Cool As S***'
By Dani Medina
November 17, 2022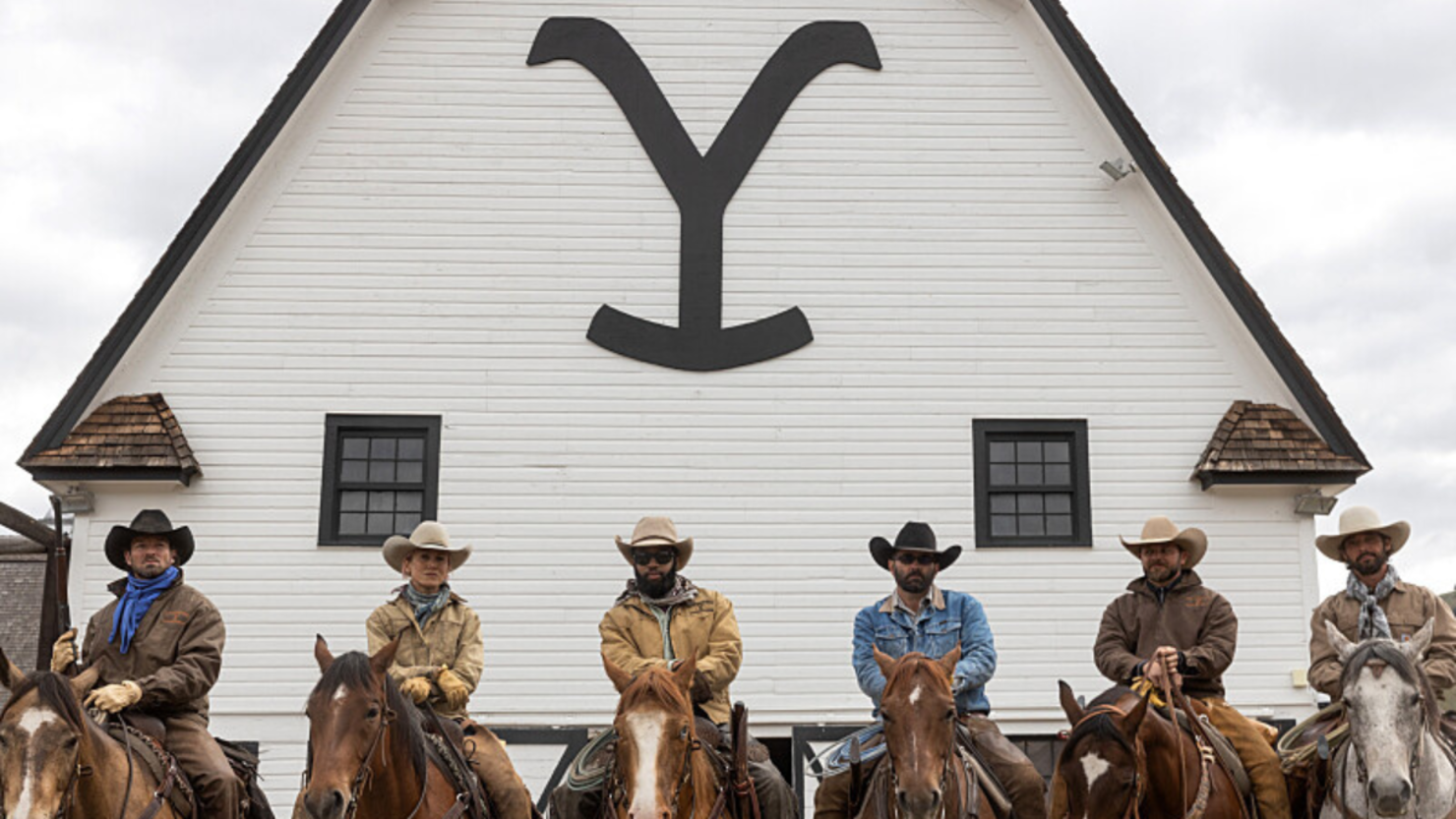 It's typical for TV shows and movies to host premieres in Los Angeles. Yellowstone, however, switched it up and welcomed Season 5 in Fort Worth. Why? The cast absolutely adores the city.
"Hollywood comes to Fort Worth, as opposed to the other way around," Yellowstone co-creator Taylor Sheridan told the crowd inside the Downtown Cowtown at the Isis Theater in Fort Worth on Sunday (November 13), according to the Fort Worth Star-Telegram.
Among the stars from the hit Paramount show present at the premiere were Luke Grimes ("Kayce Dutton"), Kelsey Asbille ("Monica Dutton"), Kyle Silverstein ("Young Rip Wheeler"), Piper Perabo ("Summer Higgins") and Denim Richards ("Colby"). Grimes, who plays Kevin Costner's son on the show, opened up on the red carpet about his love for Fort Worth. "I love it here man, it's cool as s---. I wasn't a cowboy before this show, but now I want to be one. I think if you want to be a cowboy, you got to know about Fort Worth," he said.
The premiere marked Silverstein's first visit to Fort Worth. "Just being here, I know, everything is bigger in Texas and the first meal I got was definitely bigger. It was just a little bit bigger than usual and I liked it," he said about his "All-American" breakfast which included eggs, bacon and "the works," the news outlet reported.
Perabo said she was grateful the premiere was so close to her hometown of Dallas. "My father was telling me where I should go eat and I was like, 'Daddy that was like 30 years ago.' He was like, 'Oh, there's a good steak house over there,'" Perabo said.
Richards said he's happy to be back in the city. "It's great to be back. What other places should we be having a season 5 premiere of Yellowstone than right here. We're super excited to be back in Texas," he said.
Some of Season 5 was filmed in the Lone Star State. Downtown Venus in Johnson County was the backdrop for a scene involving a speech with a crowd of extras, according to WFAA. Costner was in town, spotted playing football on set. How Texas of him!