Anitta Reveals The Surprising Genre Of Her New Album
By Rebekah Gonzalez
January 4, 2023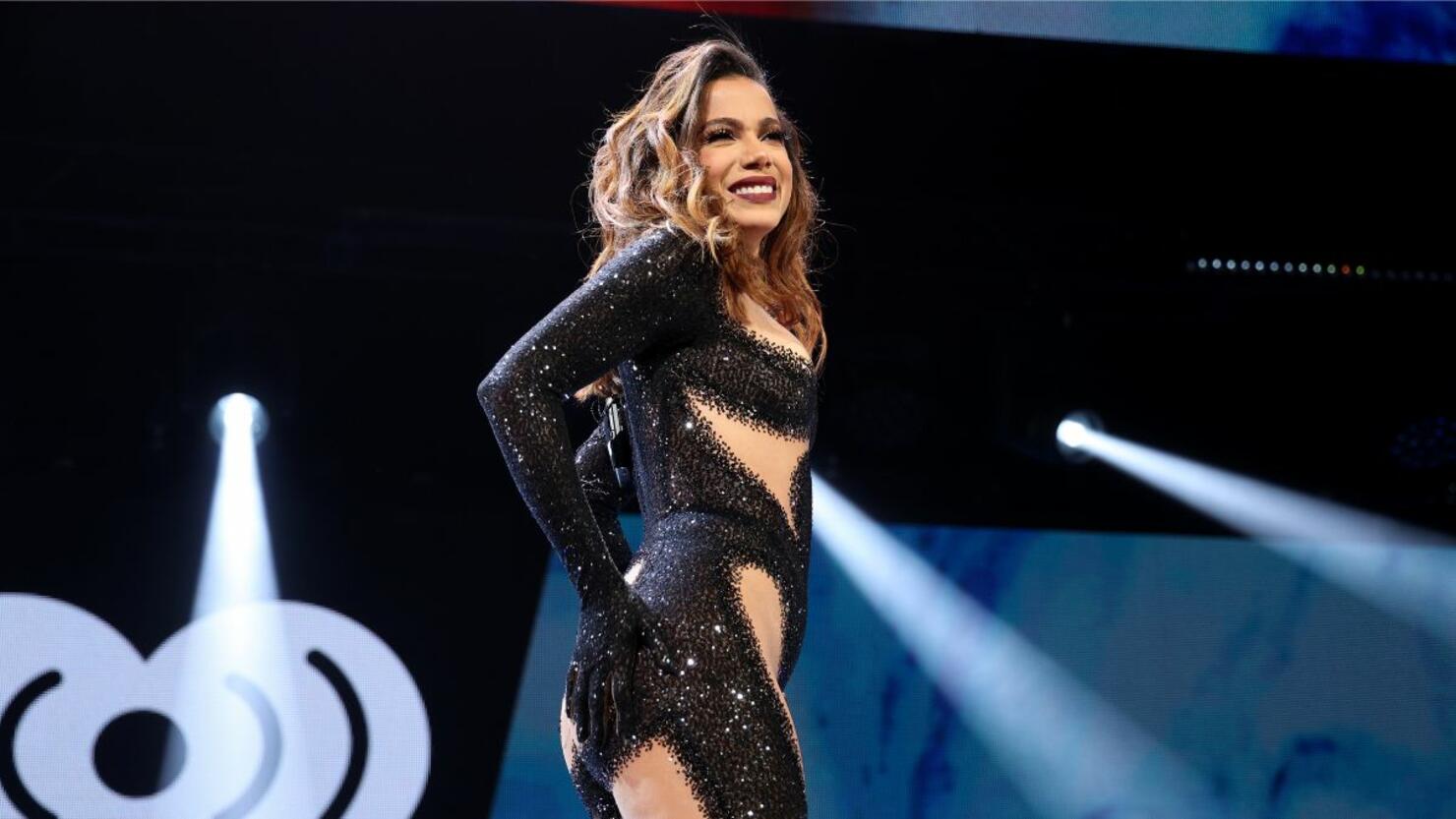 Anitta has revealed that she's currently working on her new album. The Brazilian superstar sat down with Billboard to discuss her success in America and give some new information on her upcoming sixth studio album, including the genre.
During the interview, the hitmaker revealed that the new album is going to be focused on funk carioca, also known as favela funk, or baile funk/Brazilian funk in other parts of the world. Obviously, this genre isn't necessarily "surprising" for the singer who is one of the biggest Brazilian artists of all time, but for American fans who got to know her through her 2022 breakthrough album Versions of Me, the sound may be a bit different.
"I feel more the freedom to show my real culture and show myself, so now I'm working on an album, full funk, full my culture, so people will know, 'Ok, so that's her!'" Anitta explained.
The "Envolver" singer also shared what it's been like finding success in the states after working on music for 12 years in Brazil. "Here in America, I'm actually just starting right now," she said. "It's so different. It's so hard for me to get to this other level of jumping into another market and working there. [I am] a new artist, because for me, it is a new career from zero."
Before 2022 came to a close, Anitta was nominated for a Grammy in the Best New Artist category. You can find out if Anitta will take home the award at the 2023 awards ceremony on February 5th on CBS.