Tom Morello Praises 'National Treasure' Jack White After Seeing Him Live
By Katrina Nattress
January 15, 2023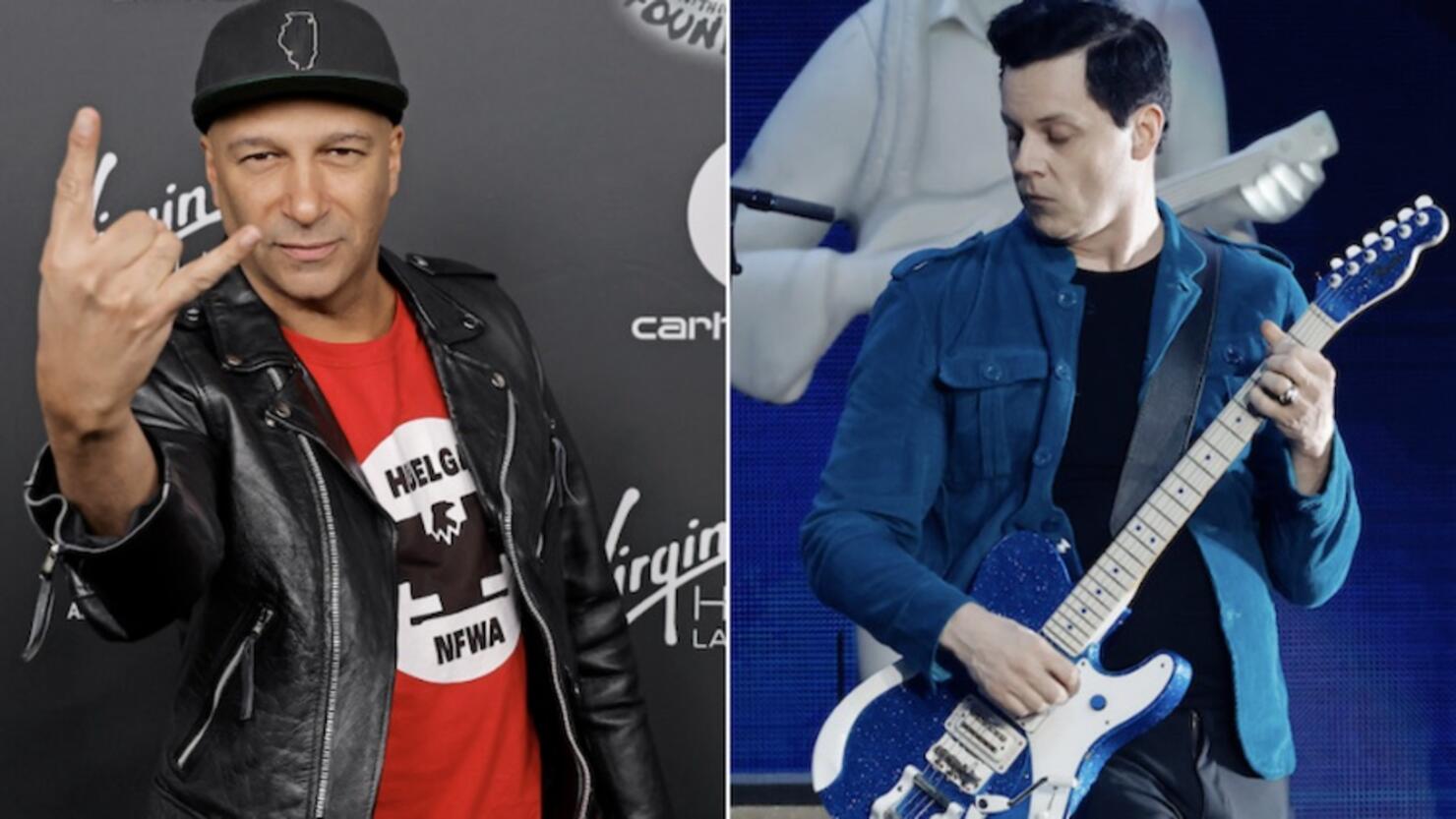 Jack White had a busy weekend of rocking out. On Friday night (January 14), he played Los Angeles' intimate Belasco Theater before blowing the roof off at iHeartRadio ALTer EGO presented by Capital One on Saturday (January 15). Fellow guitar virtuoso Tom Morello was at the first show and praised his "unpredictable, untamable, wild and awesome" set.
"National Treasure @officialjackwhite rocked the Belasco Theater to the ground last night in LA," the Rage Against The Machine guitarist wrote on Instagram alongside a selfie of him and White. "One part crushing Zeppelin riffs & untethered improvisation, one part Prince-like fearless band commander, one part soft hearted sweet singing Willie Nelson, and one part angry honey badger poked with a sharp stick. White's playing and performance was completely unpredictable, untamable, wild and awesome. What's ur fave Jack joint?"'
Check out Morello's post below.
As for Morello, he recently joined forces with Måneskin for their new single "GOSSIP." The song is featured on the Italian rockers' upcoming album RUSH!, which is slated for a January 20 release, and is accompanied by a wild and definitely NSFW music video.
"Tom Morello's enormous experience allowed us to take cues on how to work on tracks without overthinking," Måneskin singer Damiano David said of the song in a statement. "We can't thank him enough for joining us on this track. It's an honour for the whole band!"
"The song originated from a riff which Thomas had written some time ago and which we had been holding onto for a long time which we kept developing," bassist Victoria De Angelis added. "Then the icon Tom Morello joined and brought something extra to the classic uptempo Måneskin cheerfulness."