Kardashians 'Confused' & 'Nervous' About Kanye West's New 'Marriage'
By Dani Medina
January 19, 2023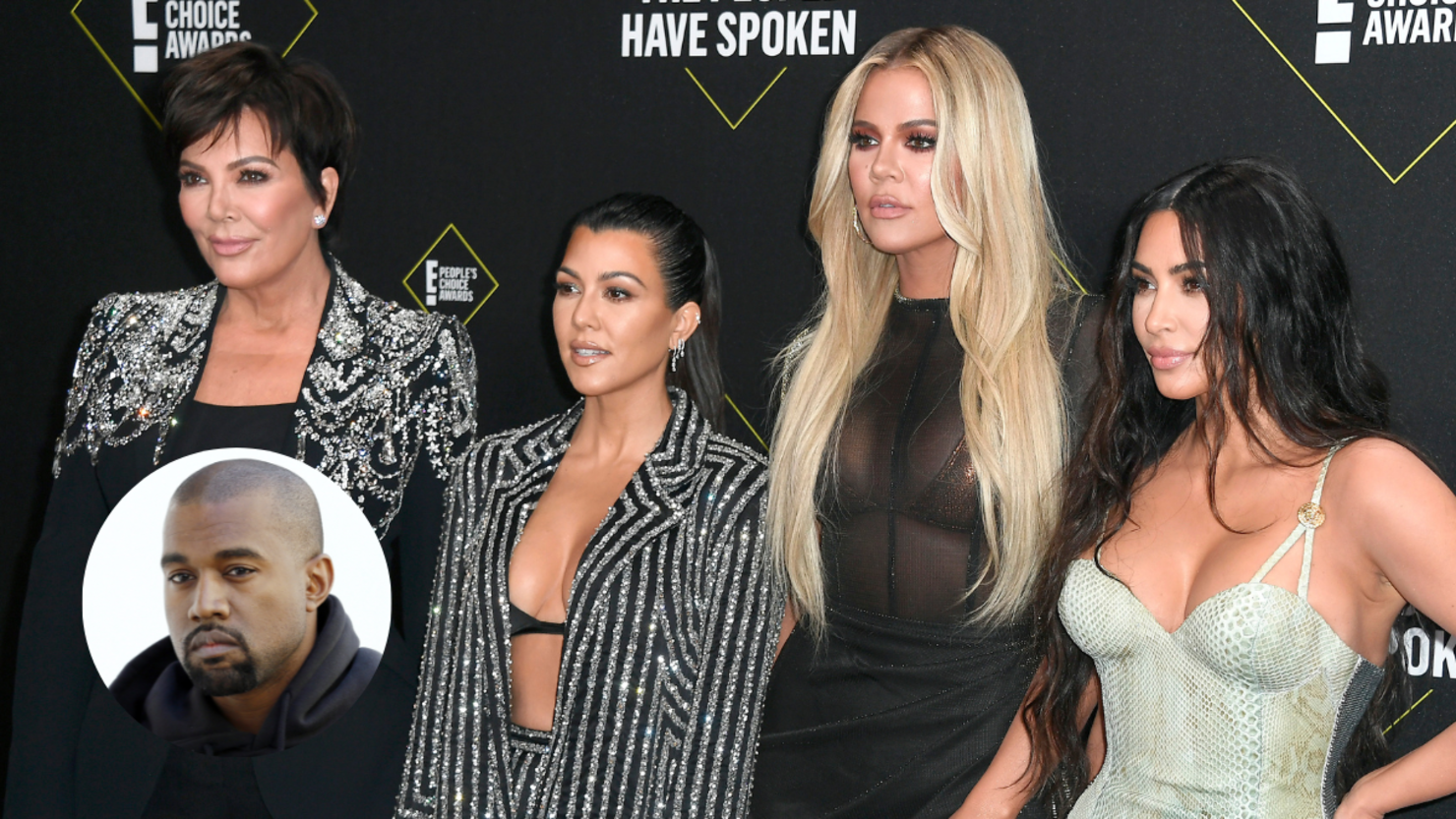 The Kardashians are reacting to the news of Kanye West's "marriage" to Yeezy architect Bianca Censori.
The family is "confused" and "concerned" over Ye's sudden decision to tie the knot, a source tells Page Six. "The family isn't taking this as a marriage yet. They don't know what it is," the insider said. The Kardashians are also waiting to see if West and Censori get a marriage certificate, since they wed in a private ceremony without one, despite going on a honeymoon and being spotted wearing wedding rings.
Censori and West have reportedly worked together for several years. Back in December, the "Bound 2" rapper released a song called "Censori Overload," where he rapped the following line: "And the Bible said, 'I can't have any more sex 'til marriage."
"They aren't sure if it is a PR stunt. They are waiting to see if he files for papers. They are nervous because if it's real, she would be in the children's life," the source added.
Ye and Kim Kardashian share four children together — North, 9, Saint, 7, Chicago, 5, and Psalm, 3. "It's already a nightmare co-parenting with him, this is just another wrench," a source said of Kim.
Kim hasn't shied away from sharing how she really feels about her ex-husband's new "wife." "Kim hates her," a source told Page Six last week.
The SKIMS founder has "long despised Censori for no obvious reason," the source continued, adding it's not a secret Kardashian doesn't like Censori and she even "suspected that his architectural designer wanted to do more than handle his erections."
"She's pretty. And Kim hates pretty girls," the source continued. "Kim has a bad opinion of her. This woman has done stuff to make herself look like Kim."