Tom DeLonge Says Things Are Getting 'Weird' In Blink-182 Rehearsals
By Katrina Nattress
January 26, 2023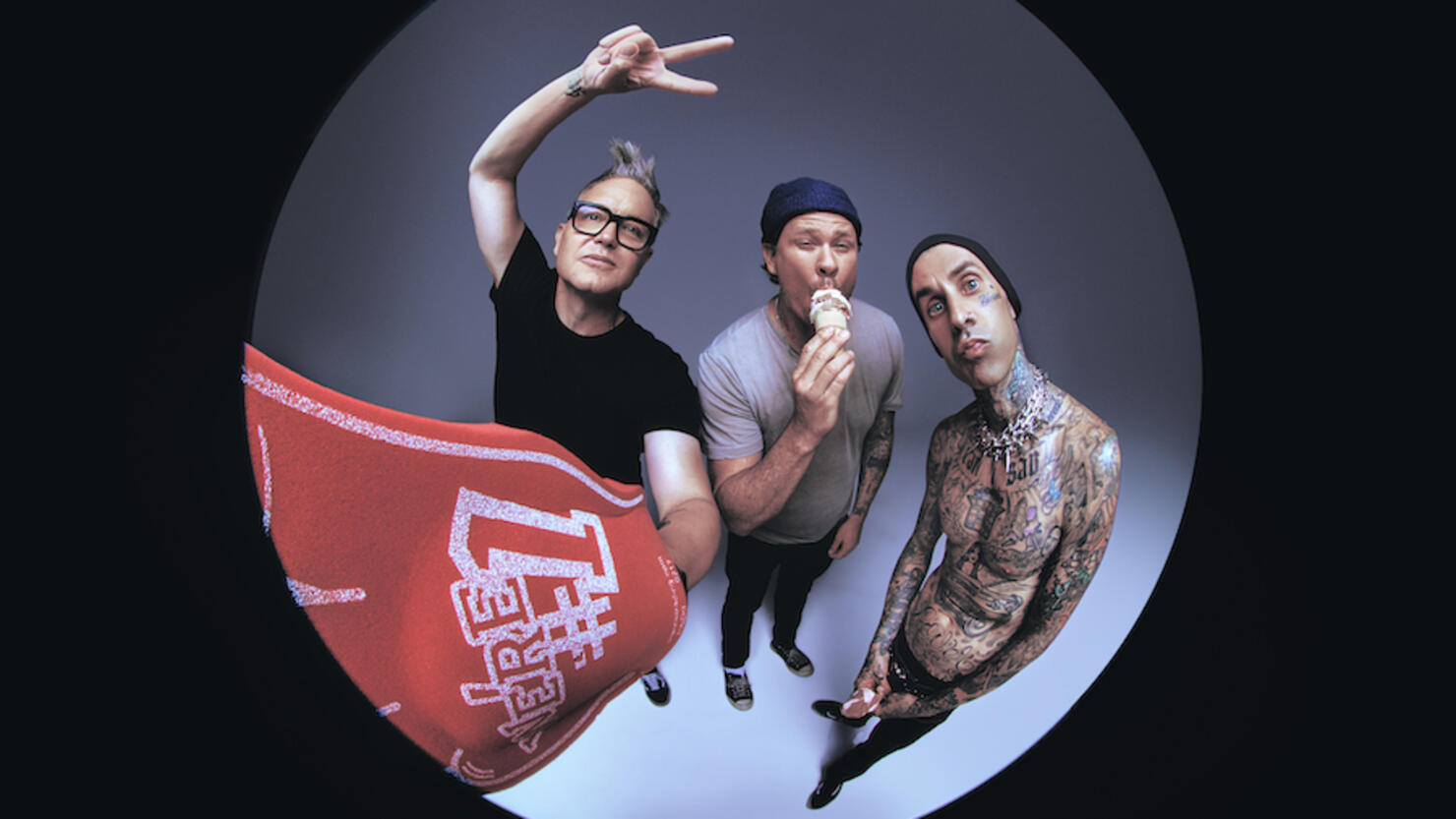 It's been almost 10 years since blink-182 toured with Tom DeLonge, but from the looks of pictures taken during rehearsals not much has changed in the past decade (and that's a good thing!).
Tom's most recent documentation is a photo of him making metal horns while Mark Hoppus poses in a squat position behind him, throwing up two peace signs. "@blink182 rehearsals get weird and there's just so much sexual tension," Tom hilariously captioned the Instagram post. "it's dangerous."
The classic Mark, Tom, and Travis trio is warming up for a massive world tour that kicks off in March.
See Tom's post below.
In addition to the tour, blink is also prepping a new album. Though they haven't shared any details yet about the new project, they released its lead single "Edging" in October, and it's already achieved milestones no other blink-182 single has.
Though we don't know much about the album, Tom believes its their best yet. "This is the best album we've ever made. Buckle up," he wrote on Instagram last month. "I'm personally tripping and so proud of what we have created TOGETHER. As one unified force of fun, eternal youth, and most of all- close friends."