Harry Styles Rips Pants Onstage In Front Of Jennifer Aniston
By Rebekah Gonzalez
January 27, 2023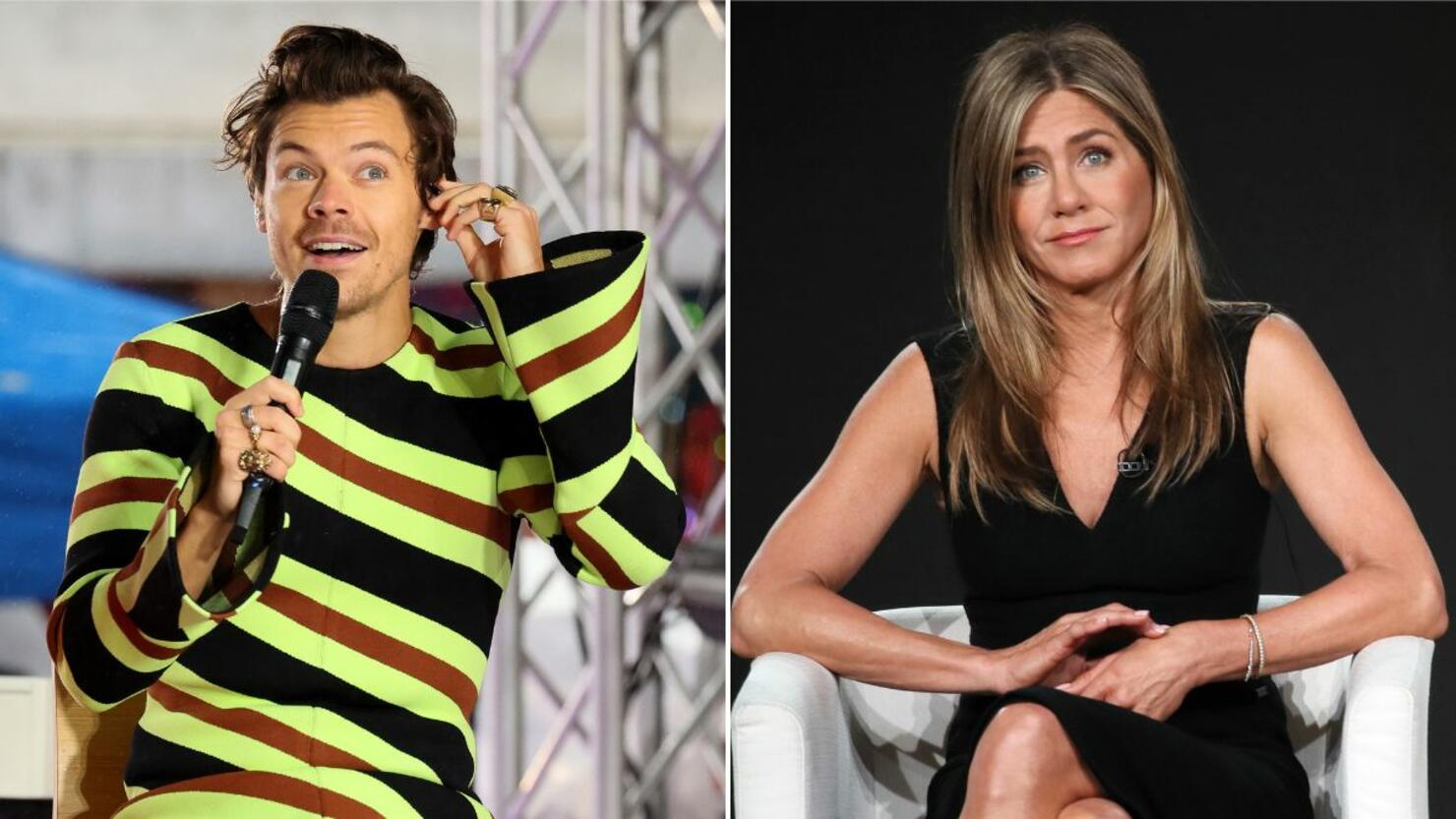 Harry Styles was left red in the face when he split his pants while performing in front of his childhood crush Jennifer Aniston. The Friends star witnessed the wardrobe malfunction during Harry's Los Angeles concert on Thursday, January 26th. It all went down during "Music for a Sushi Restaurant" as Harry dropped to his knees. When he looked down and realized he had split his pants, Harry looked visibly shocked and covered the tear with his hands before hilariously rolling his eyes at his bandmates.
"My trousers ripped. I feel I must apologize to a certain few of you right down in the front there. I mean, this is a family show," Harry told his fans per the Daily Mail. "You sir, are you OK? I promise it's not part of the show."
After the show, fans were quick to point out that Harry had ripped his pants in front of his childhood crushes. Back in January 2020, Ellen DeGeneres asked Styles about his first celebrity crush during a rapid-fire segment. "Probably Jennifer Aniston, I think," the singer replied. "If I were Harry, just thinking about ripping my pants in front of Jennifer Aniston would send me into early retirement," one fan joked on Twitter.
Jennifer Aniston wasn't the only A-lister in the audience that night. According to Page Six, other celebrities in attendance included Kylie Jenner, Trevor Noah, and Ellen DeGeneres. This is also far from the first time Styles has split his pants onstage. Last year, a video of him ripping his sparkly jumpsuit during a show went viral.