Meghan Trainor Teams Up With Kim Petras For 'Made You Look' Remix
By Rebekah Gonzalez
January 27, 2023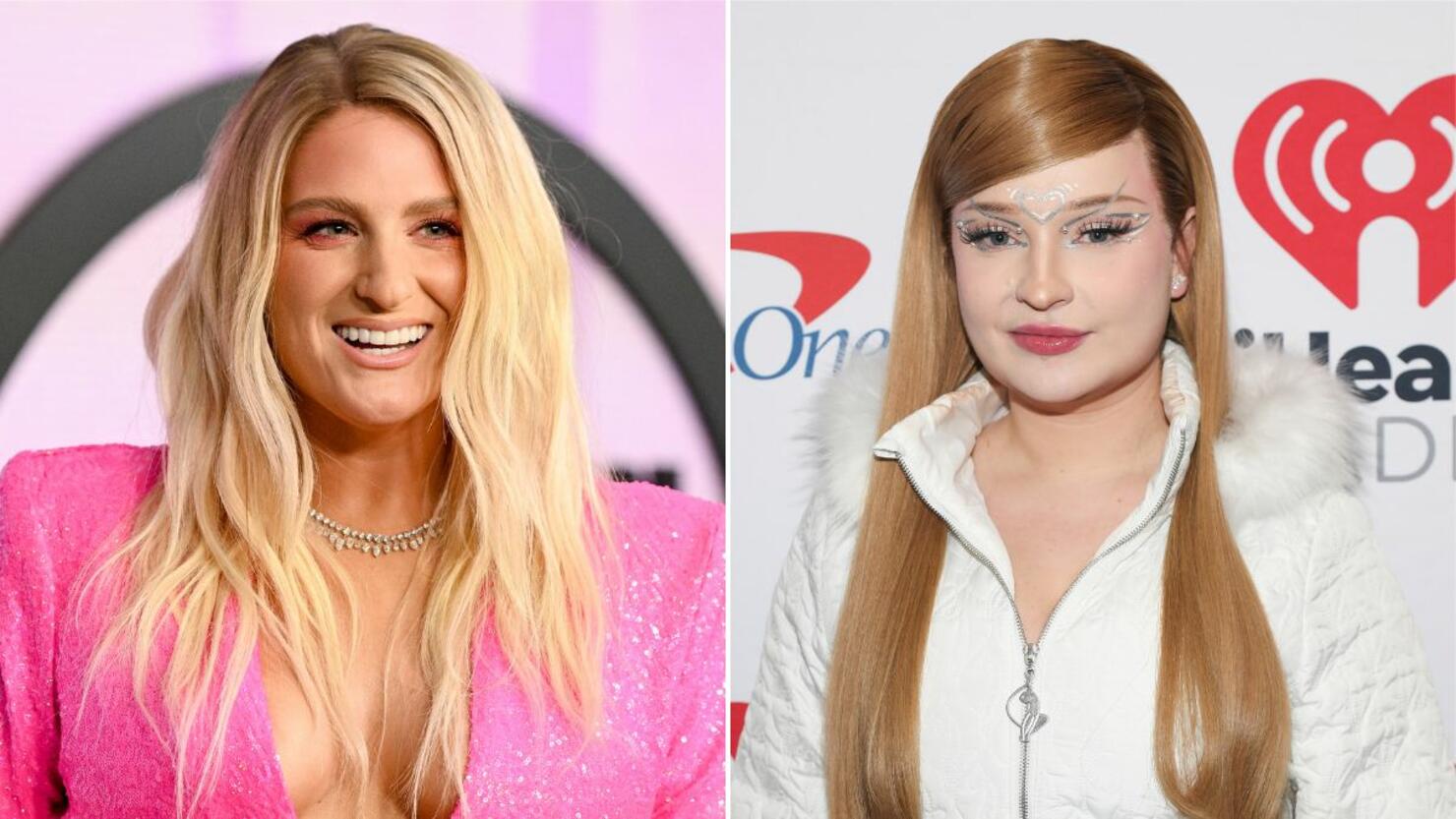 Trainor and Petras recently opened up about working on the song together and revealed that they actually met for the first time at a celebrity wedding. "We met at Paris Hilton's wedding for the first time," Petras told Cosmopolitan. "Very quickly after I had to jet off and get to London but yeah, we ran into each other and then we met for recording "Made You Look." And it's honestly just been really awesome. I'm such a fan of the song. I feel like since the first time I heard the song, I was like, Oh my God, this feels like a hug from a friend you haven't seen in awhile."
Meghan went on to reveal what the energy in the studio was like while recording the remix. "We got to chill and talk for a long time first, and you don't really get to do that sometimes. She's so busy, she flew to New York right after and did SNL and slayed. I knew I only had a few hours with her, so we hung out. It felt like a sleepover party. And we did TikToks. I had an idea for the verse, but she actually started—she was like, 'I actually freestyle.' And I was like, 'What?' She was like, 'Let me show you what I do.' And it was intimidating and amazing. She went on the mic and just freestyled like 100 melodies, and I was like, 'Well, damn.' I couldn't do that, I'd be too nervous, you know?"
The two had so much fun that more collaborations may be in their future. "Honestly, it was so fun. I've been saying the same thing to Sam [Smith]," Petras said. "I really feel like Sam and Meghan need to collaborate too, because I feel that with artists that write, it's such a fun thing to come up with stuff together."