Kate Middleton Comforts 'Nervous' Fan In Sweet Encounter
By Rebekah Gonzalez
January 31, 2023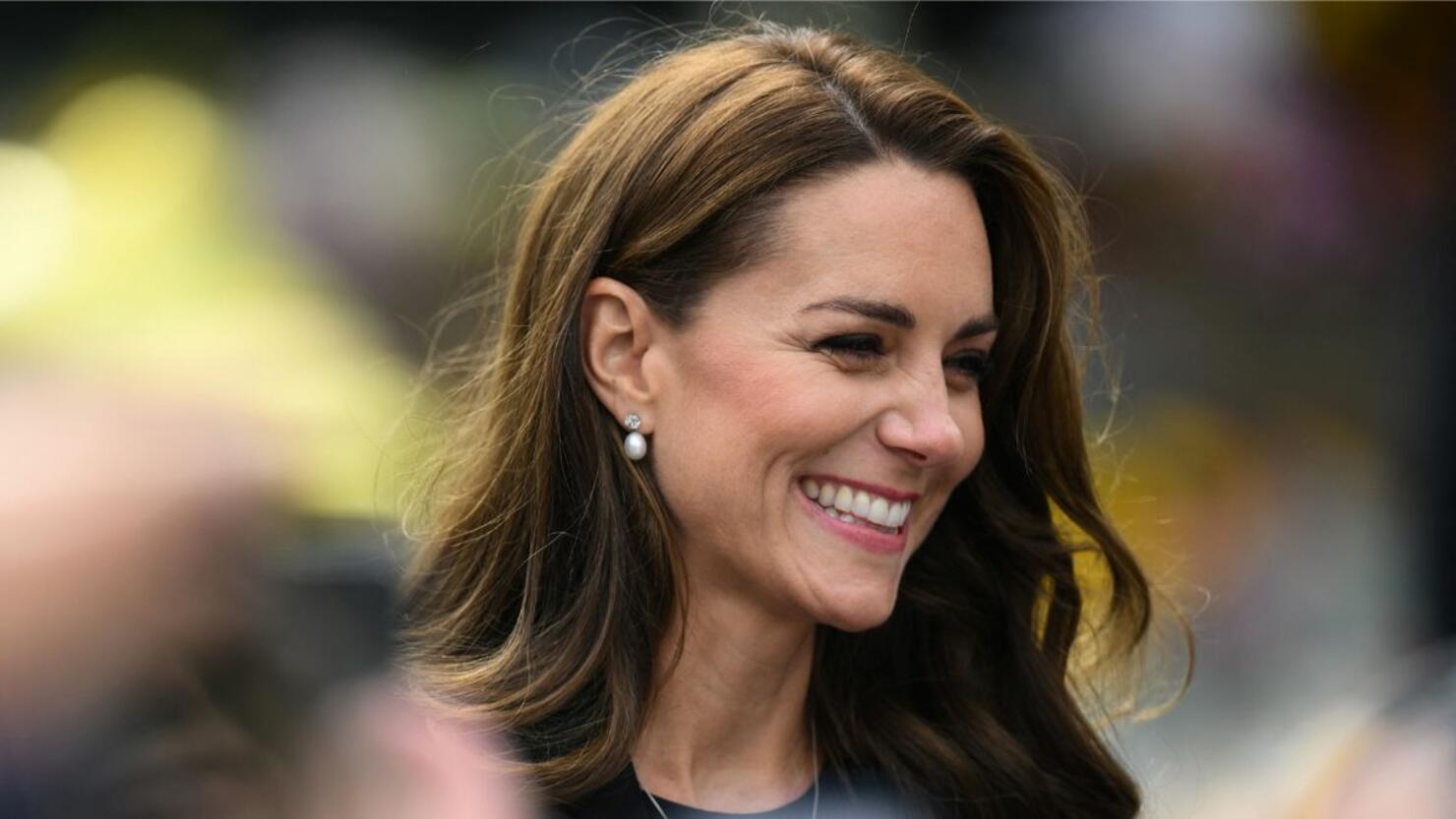 Kate Middleton is a pro when it comes to dealing with royal fans. The Princess of Wales recently traveled to Leeds to discuss her latest campaign, Shaping Us, with the local community. On Monday, January 30th, Kate made a surprise visit to Leeds Kirkgate Market and met with vendors and members of the public who happened to be out shopping.
One man in the crowd asked Kate for a selfie. When the Princess agreed and walked over to him, he fumbled with his phone and admitted, "I'm sorry. I'm really nervous." Without missing a beat, Kate comforted the man by reassuring him he didn't need to be embarrassed. "Please don't worry. We all get nervous," she said before smiling for the selfie.
According to People, Kate's connection to the city of Leeds runs deep. Her father, Michael Middleton, was born in Leeds and she has ancestors in the county of Yorkshire. "She said she was really looking forward to being here," one bystander who had a chat with Kate told the outlet. "She said she's got a massive family tree and that there's a lot of history around here in Leeds and is determined to come back."
Middleton is known for having warm interactions with royal fans even when she's not on an official outing. Last year, before she was named the Princess of Wales, Kate made headlines for striking up a conversation with a young boy on a train. The boy's father happened to be a journalist and shared the story in his column for The Times. "The Duchess had no idea she was chatting to the son of a journalist so I take this to reflect her character and sense of duty," he wrote. "The monarchy is in consummate hands."