2 Missing Monkeys From Texas Zoo Found In An Unusual Place
By Dani Medina
February 1, 2023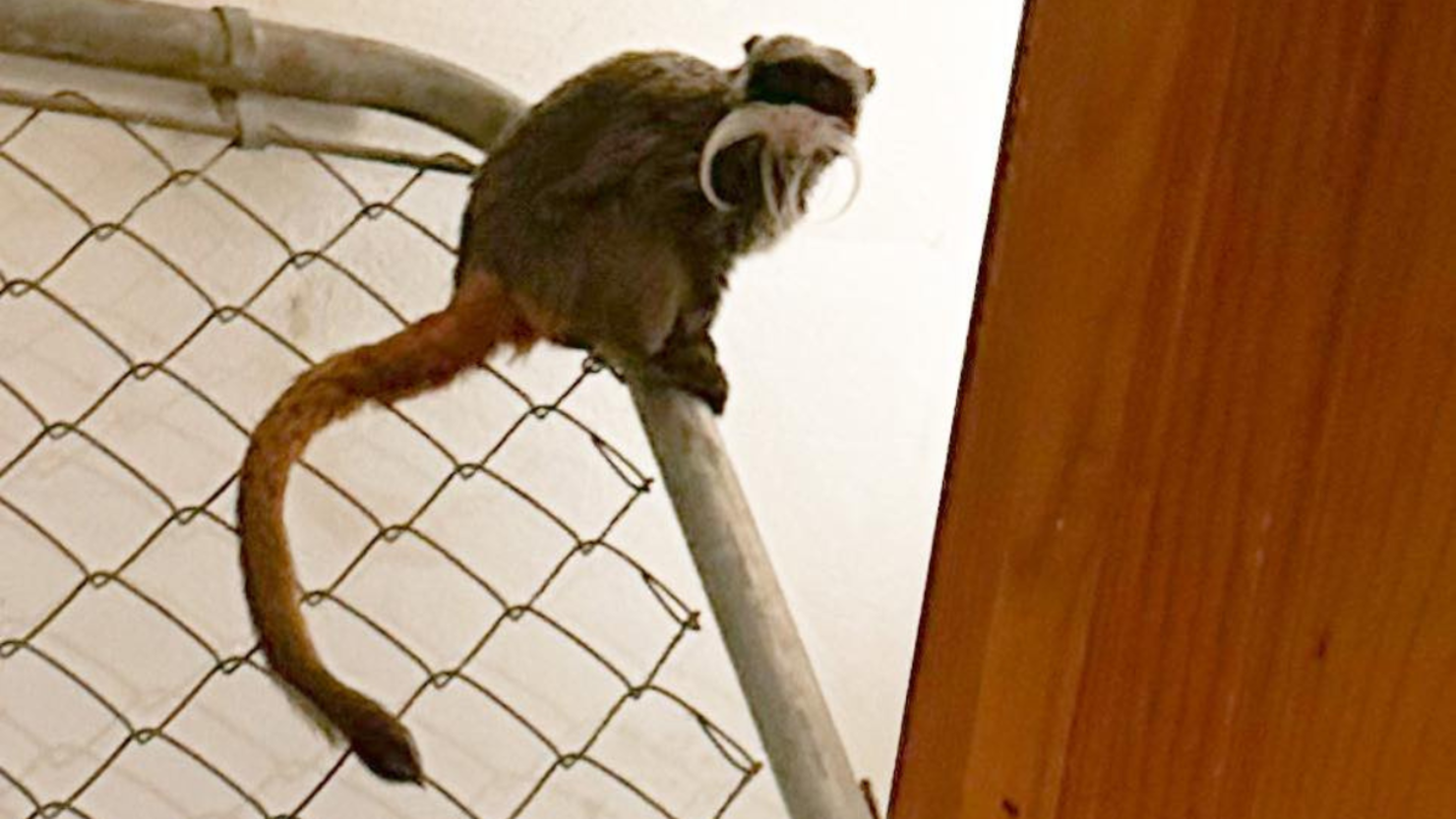 Two monkeys missing from the Dallas Zoo were found by police on Tuesday (January 31).
The two emperor tamarin monkeys, which were believed to have been intentionally taken from the zoo, were found inside a closet of an abandoned building in Lancaster, the Dallas Police Department wrote on Facebook, alongside a photo of one of the monkeys still inside the closet.
Inside the house were animal feces, a room containing pigeons, a water jug containing dead fish and several domestic cats, police said, WFAA reports. Electronics found at the location were also seized by police. This abandoned building was previously at the center of another investigation involving exotic animals.
The emperor tamarin monkeys were taken back to the Dallas Zoo where they will be evaluated by zoo veterinarians.
The investigation is ongoing and no arrests have been made yet.
The monkeys were reported missing on Monday after their habitat was "intentionally compromised." After a search of the zoo grounds, crews involved police after an initial investigation revealed the monkeys were taken. Police said zoo staff said the monkeys' enclosure was cut open. The Dallas Police Department released a photo Tuesday of a potential suspect who could be involved in the missing monkeys case.
Dallas Police are looking for the public's help in identifying the pictured individual. Detectives are looking to speak with the man in regard to the two tamarin monkeys missing from the Dallas Zoo.
Anyone with information- call 214-671-4509. pic.twitter.com/VVvvHFAdgJ

— Dallas Police Dept (@DallasPD) January 31, 2023