Here's Where To Get The Best Crepes In San Antonio
By Ginny Reese
February 2, 2023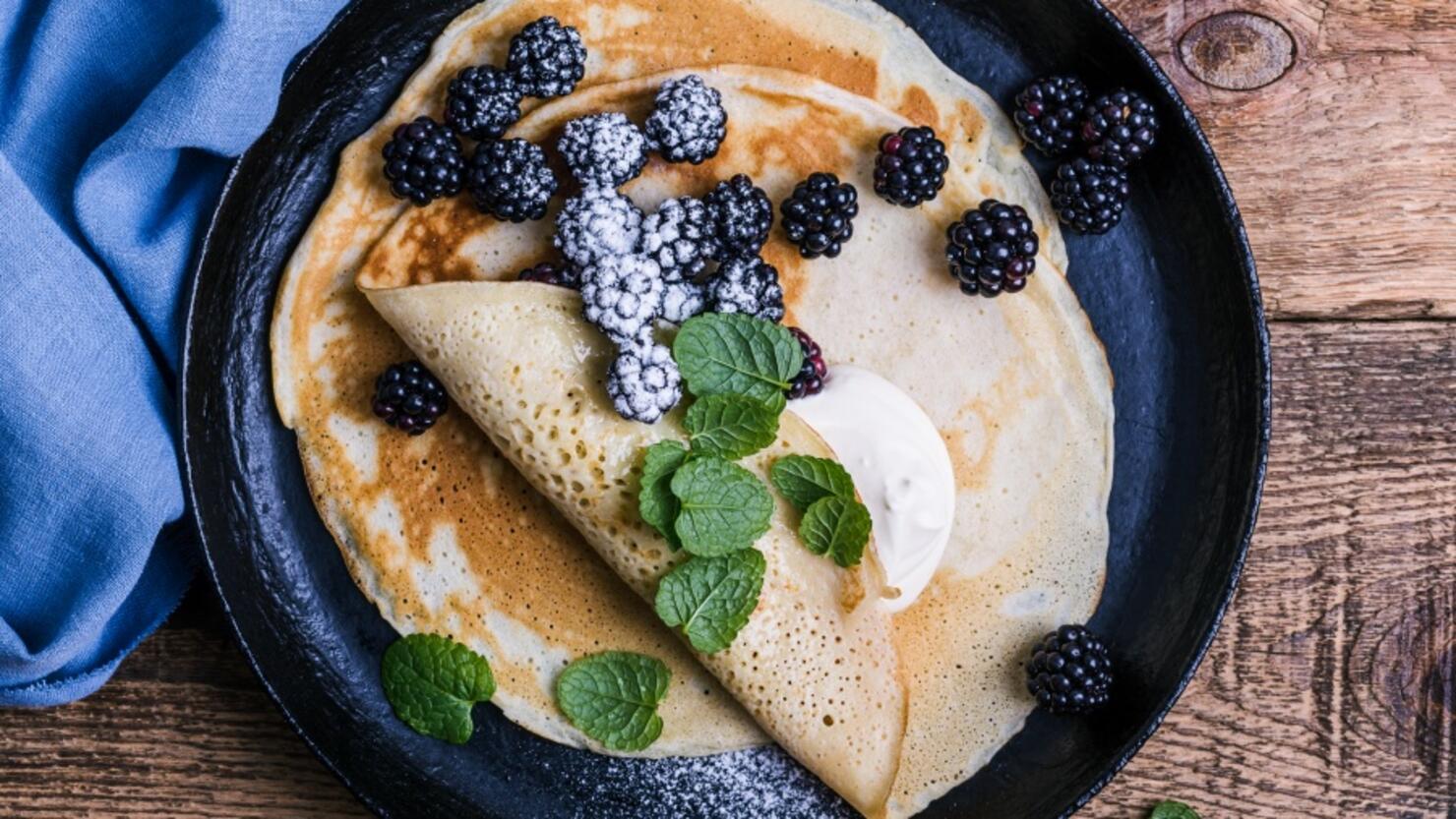 Crepes can make the perfect meal! You can fill them with gooey, sweet chocolate, savory meats and cheeses, or simple fresh fruits making them absolutely prefect for any time of day.
They're so good that there's a whole day dedicated to them. February 2nd is National Crepe Day!
Yelp compiled a list of restaurants to get the highest-rated crepes in the city. According to the list, the best place in San Antonio to get crepes is Comfort Cafe. The eatery has tons of great reviews. One Yelp user wrote:
"The food was well worth the wait! Everything tasted perfect. We got eggs, bacon, ham, potatoes and also the brown sugar pecan pancakes, peaches and cream crepes that were on special. All the servers and staff were amazing, super nice and very helpful. The pancakes were perfect, pecans were fresh, peaches and cream crepes melted in your mouth and over medium eggs were cooked to perfection. A must visit for anyone in the area and also in support of a great cause."
Here are the top 10 highest-rated places in the city to get crepes:
Comfort Cafe
Chocollazo
African Village Ethiopian Restaurant
Presotea
Baklovah Bakery
La Boulangerie
Saveurs 209
Commonwealth Coffeehouse and Bakery
Brasserie Mon Chou Chou
Max & Louie's New York Diner
Check out the full list of places to get the best crepes in the city on Yelp's website.