Steve Lacy Had Everybody Grooving With Electric First Grammys Performance
By Sarah Tate
February 6, 2023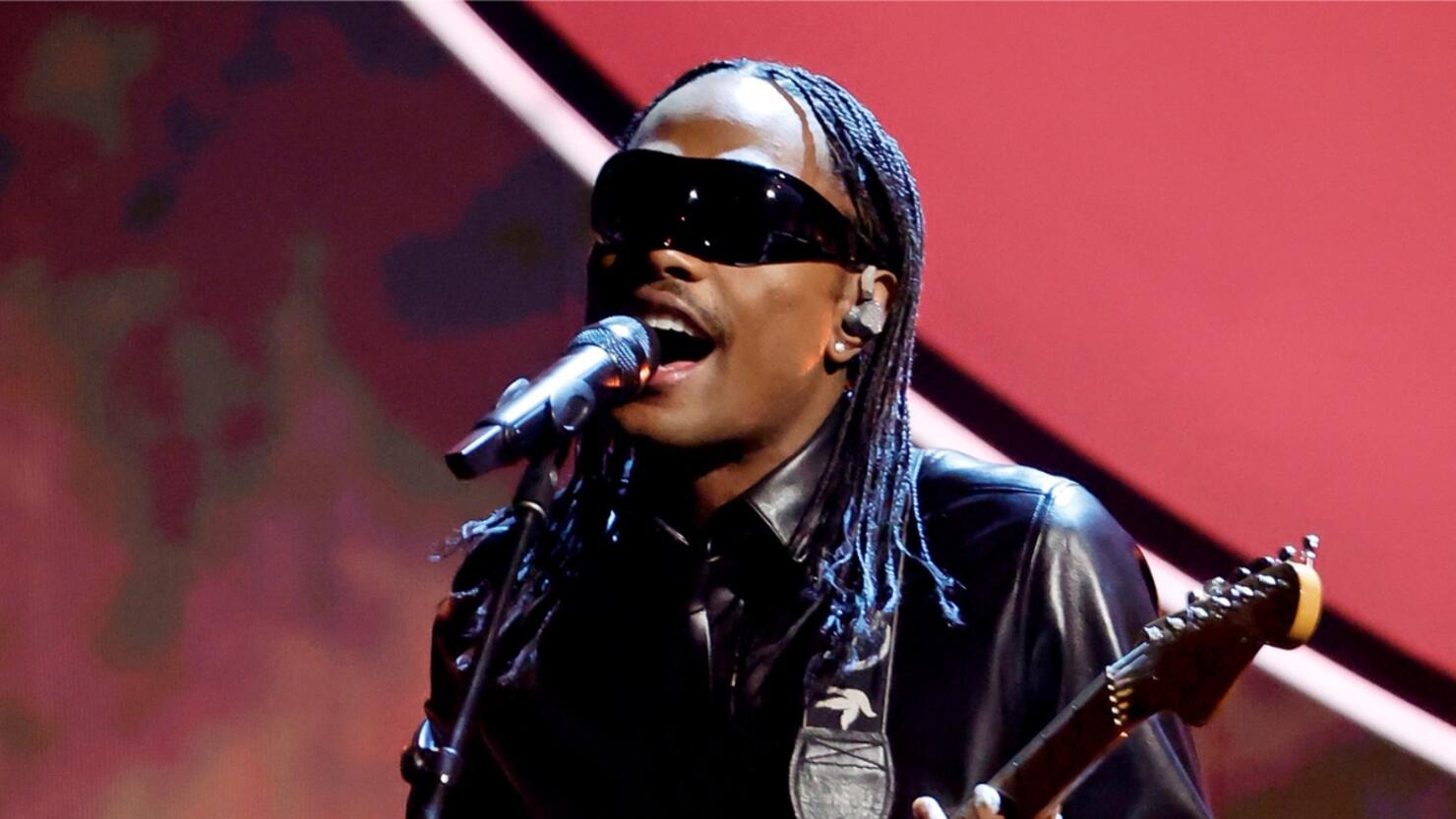 Steve Lacy lit up Los Angeles's Crypto.com Arena stage on Sunday (February 5) for a rousing rendition of his hit "Bad Habit" at the 65th annual Grammy Awards.
The 24-year-old musician first took a moment to introduce himself to the crowd before he and bassist Thundercat got the crowd moving along to the hit as the stage flashed with lights and smoke. The audience wasn't immune to the laid-back groove, with celebs like Lizzo, Kendrick Lamar, Doja Cat and even the record-breaker Queen Beyoncé herself dancing and singing along.
The track gained popularity on TikTok but has crossed over into the mainstream to become one of the year's biggest hits thanks to its catchy melody and relatable lyrics of not shooting your shot when you should have.
Lacy was nominated for four awards during the night, Record Of The Year ("Bad Habit"), Song Of The Year ("Bad Habit"), Best Pop Solo Performance ("Bad Habit") and Best Progressive R&B Album (Gemini Rights), the latter of which he won prior to the show.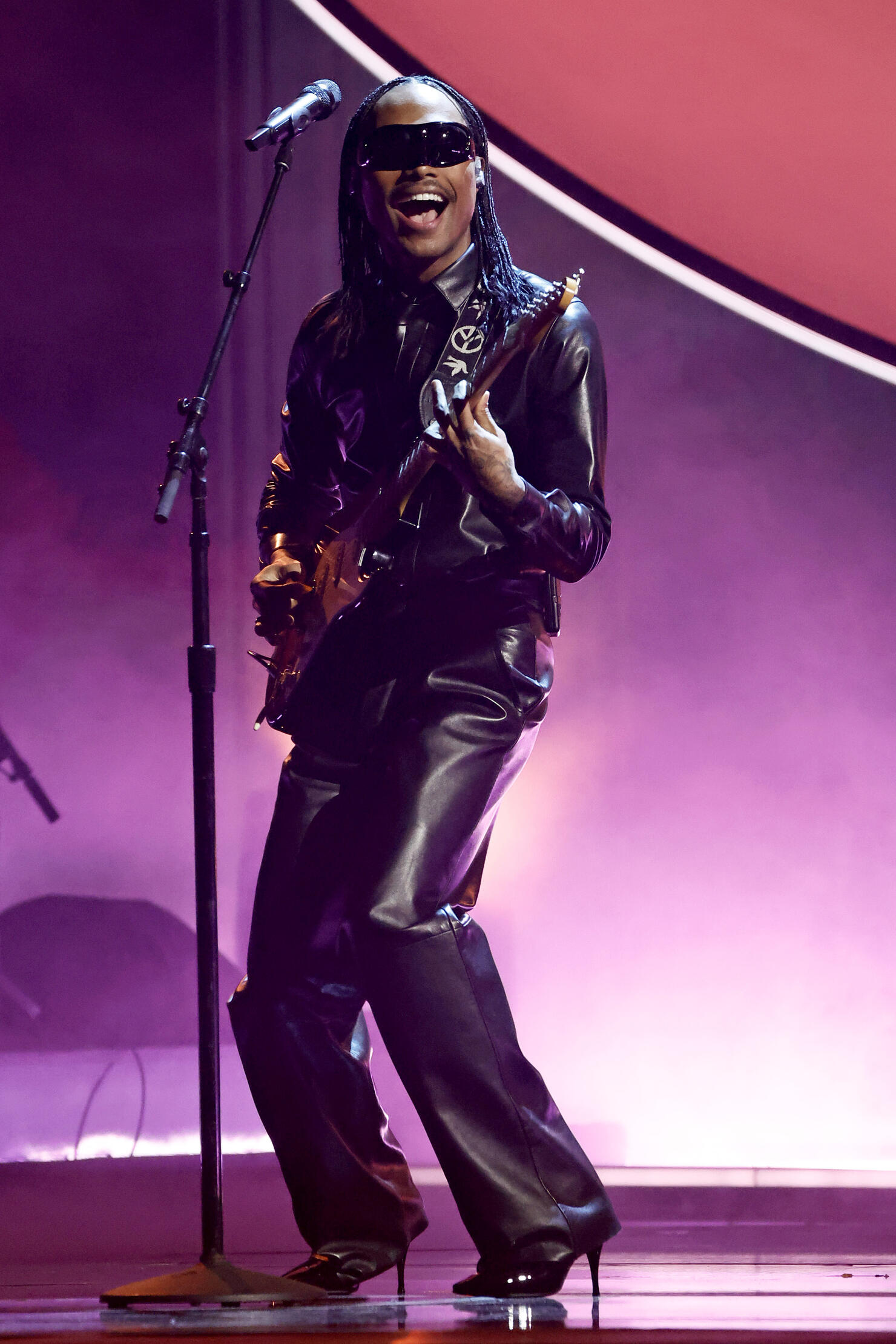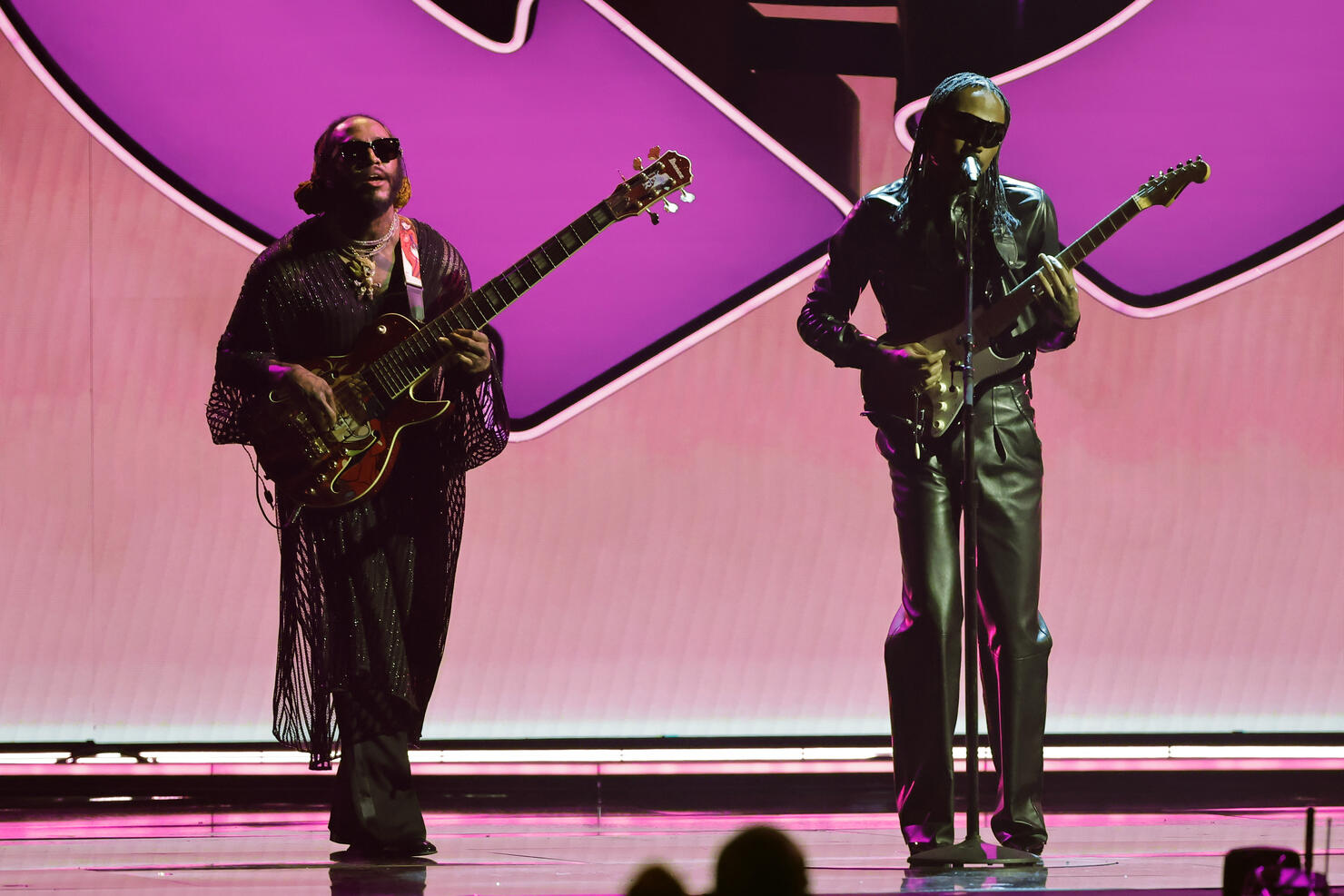 The Compton-born musician recently opened up about what it means to represent his hometown through his music.
"I never had to put Compton on the map, but you know it's beautiful to put Compton in a new light," he said, adding, "You hear 'Bad Habit' and Compton is not associated with sounds like that. When they think of Compton they go straight gangster. It's more than that."
The 2023 Grammys, led by return host Trevor Noah, featured incredible performances from some of music's biggest stars, including Harry Styles, Bad Bunny, JAY-Z, Sam Smith, Brandi Carlile, Mary J. Blige, Steve Lacy, Lizzo, Kim Petras, Luke Combs, John Legend, Lil Wayne, Rick Ross, Chris Stapleton, DJ Khaled, Fridayy, Kacey Musgraves, Smokey Robinson, Stevie Wonder and Bonnie Raitt.