Watch Harry Styles Thank One Direction During BRIT Acceptance Speech
By Logan DeLoye
February 12, 2023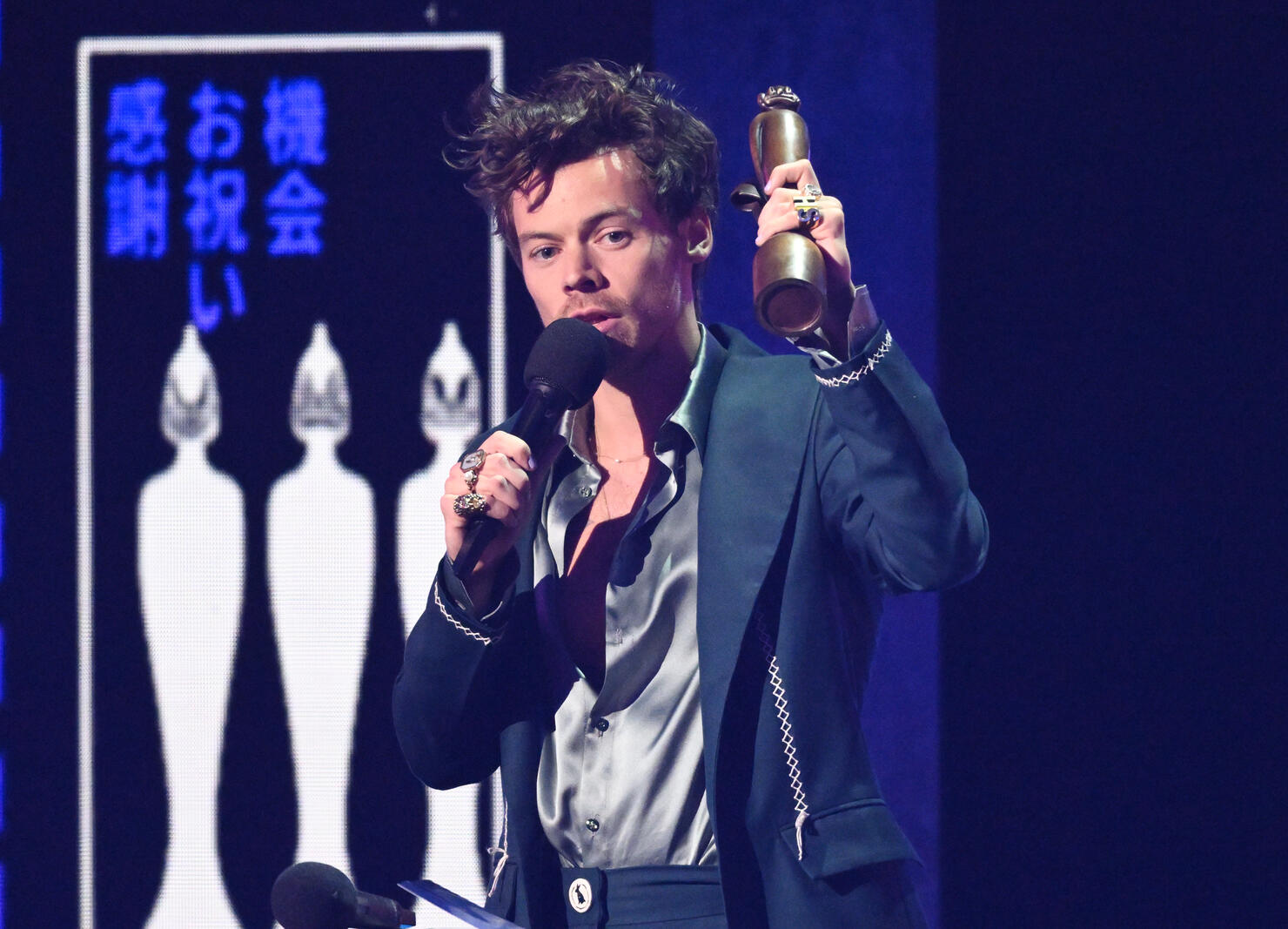 Harry Styles took home BRIT awards for Artist of the Year, Song of the Year, British Album of the Year, and Best Pop/R&B Act, during the BRIT Awards ceremony in London on Saturday. In his acceptance speech for Artist of the Year, Styles thanked his family and former One Direction band members Liam Payne, Louis Tomlinson, Niall Horan, and Zayn Malik, for helping him get to where he is today.
"I want to thank my family for being the most supportive understanding patient loving family I could have ever asked for. I want to thank my mum for signing me up for X Factor without telling me, so I literally wouldn't be here without you. I want to thank Niall, Louis, Liam and Zayn because I wouldn't be here without you either. Thank you so much."
One Direction were formed during X Factor in 2010 and went on to release multiple albums together including Up All Night, Take Me Home, and Four. Zayn left the band in March of 2015 and Harry, Louis, Liam, and Niall, continued on to release Made In The A.M. in November 2015 after announcing their hiatus in August of the same year. Since 2015, Harry, Liam, Louis, Niall, and Zayn, have covered One Direction songs as solo artists and can be seen supporting each other's music on social media.