Travis Barker Suffers Another Gnarly Injury Ahead Of Blink-182 Tour
By Katrina Nattress
February 22, 2023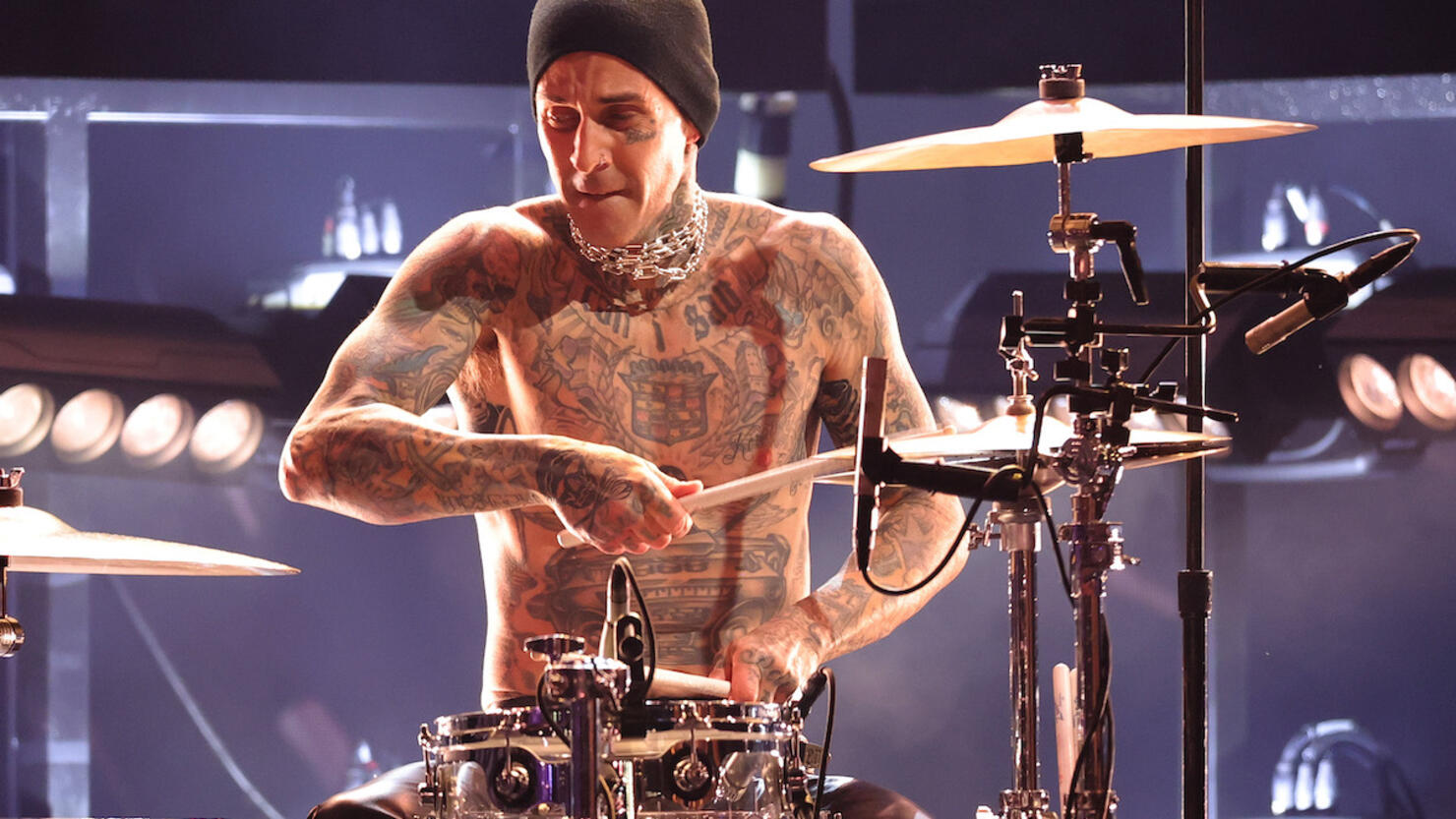 Photo: Getty Images North America
Travis Barker is not having good luck when it comes to finger injuries. Just weeks after seriously injuring his ring finger during tour rehearsals, the blink-182 drummer suffered another injury on the same finger. He shared a photo of the gnarly injury on Instagram story simply writing "Again." Though he didn't specify how exactly he messed up his digit this time, the misfigured finger appears to once again be dislocated.
The timing of the injury couldn't be worse. Blink is supposed to embark on a massive world tour in less than a month. Hopefully he'll be okay by the time tour begins on March 11, but knowing Travis he'll play regardless.
In addition to the tour, blink is also prepping a new album. Though they haven't shared any details yet about the new project, they released its lead single "Edging" in October, and it's already achieved milestones no other blink-182 single has.
Though we don't know much about the album, Tom believes its their best yet. "This is the best album we've ever made. Buckle up," he wrote on Instagram last month. "I'm personally tripping and so proud of what we have created TOGETHER. As one unified force of fun, eternal youth, and most of all- close friends."