Kylie Jenner Responds To Rumors She Dissed Selena Gomez With Hailey Bieber
By Rebekah Gonzalez
February 23, 2023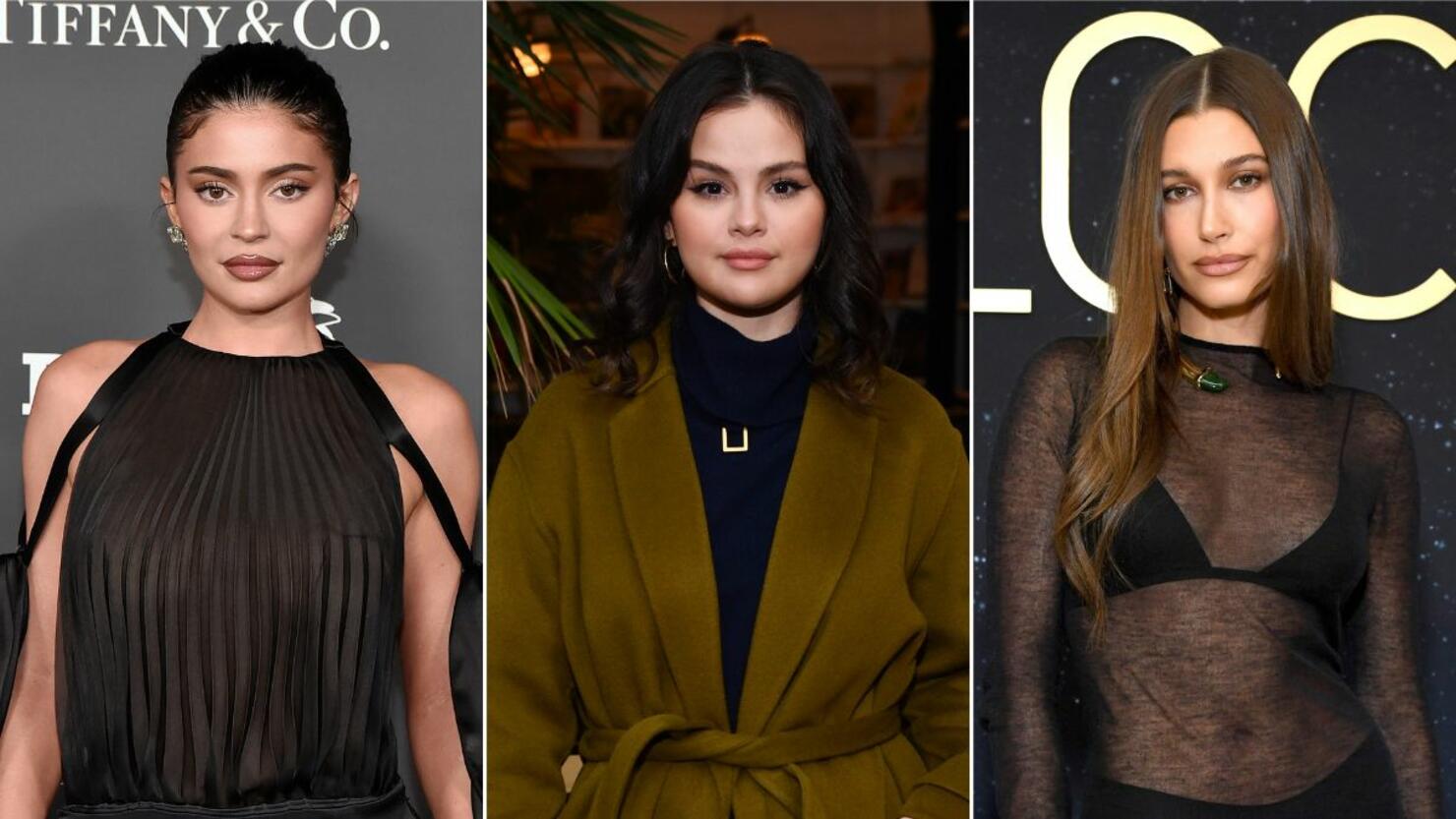 Kylie Jenner is speaking out about rumors that she and Hailey Beiber shaded Selena Gomez's eyebrows. It all started when The Kardashians star posted a screenshot of a FaceTime with Bieber that was zoomed in on their eyebrows. According to Page Six, the post came just hours after Gomez told her followers in a video that she "laminated her brows too much" and added that she wishes she "was as pretty as Bella Hadid" using the Hadid face filter.
Fans took the post to be a diss at Gomez. "Kylie and Hailey are giving high school vibes" one fan commented with another calling them "mean girls." Now Jenner is setting the record straight with a TikTok comment and called the rumors "silly."
"This is reaching. no shade towards Selena ever and I didn't see her eyebrow posts!" Jenner wrote in the comment. "U guys are making something out of nothing. This is silly." Gomez responded to the comment adding, "Agreed... It's all unnecessary. I'm a fan of Kylie!"
This isn't the first time a Kardashian has been involved in rumors about Hailey Bieber shading Selena Gomez. Last month, the model shared a video of her with Kendall Jenner and Justine Skye lip-syncing to a viral audio clip that says, "And I'm not saying she deserved it, but I'm saying God's timing is always right." According to Page Six, the since-deleted TikTok came shortly after Gomez made headlines for being body-shamed after being snapped by paparazzi in a bathing suit on a boat.