Pink Speaks Out After Fans Think She 'Shaded' Christina Aguilera
By Rebekah Gonzalez
February 27, 2023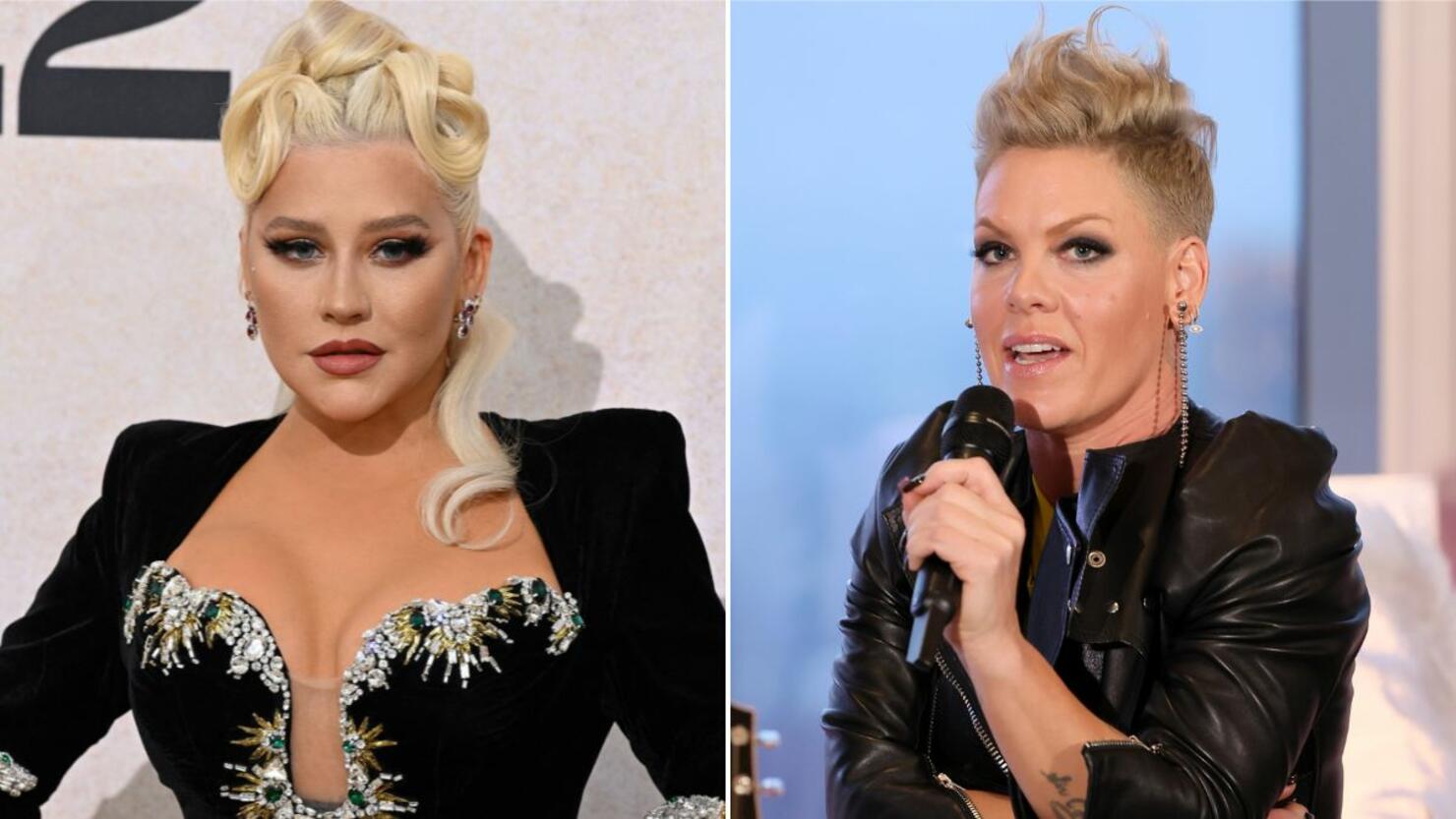 P!nk is "saddened and disappointed" about what people have focused on from a recent interview she gave about her new album TRUSTFALL. The singer took to Instagram to share a statement about her response to being accused of "shading" fellow "Lady Marmalade" singer Christina Aguilera.
In a recent interview with BuzzFeed where Pink ranked her most iconic music videos, she revealed that the "Lady Marmalade" video was her "least favorite" to make, adding that it "wasn't very fun to make" due to "some personalities" on the set. Fans noted that she left out Aguilera's name when calling the other artists on the video "nice."
After fans started talking on Twitter, Pink responded to the fabricated drama by writing, "Y'all are nuts. Xtina had s--- to do with who was on that song. If you don't know by now — I'm not 'shading' someone by telling it over and over and over what actually happened. I'm zero percent interested in your f---ing drama. If you haven't noticed — I'm a little busy selling. Also — I kissed Xtina[']s mouth," Pink added. "I don't need to kiss her ass."
Now, Pink is taking to Instagram to set the record straight about her comments. "I'm so saddened and disappointed by the narrative surrounding some of the press I've been doing around my album Trustfall," she wrote under a selfie with her son, Jameson. "While some of the responsibility lays with me and my inability to lie, and my uncanny ability to overshare — my real disappointment lies in the fact that the art can never be the focus when you're a woman."
She also apologized for her comments and directly addressed Aguilera in the caption. "I also believe in authentic apology — and owning Your Mistakes. I should say less. Every time. Say less. Something I'm working on. This was a good Reminder. To Christina — you know where we stand. Resolved. Onwards and upwards."