Bucs Departing With Another Key Player From Super Bowl Team: Report
By Jason Hall
March 2, 2023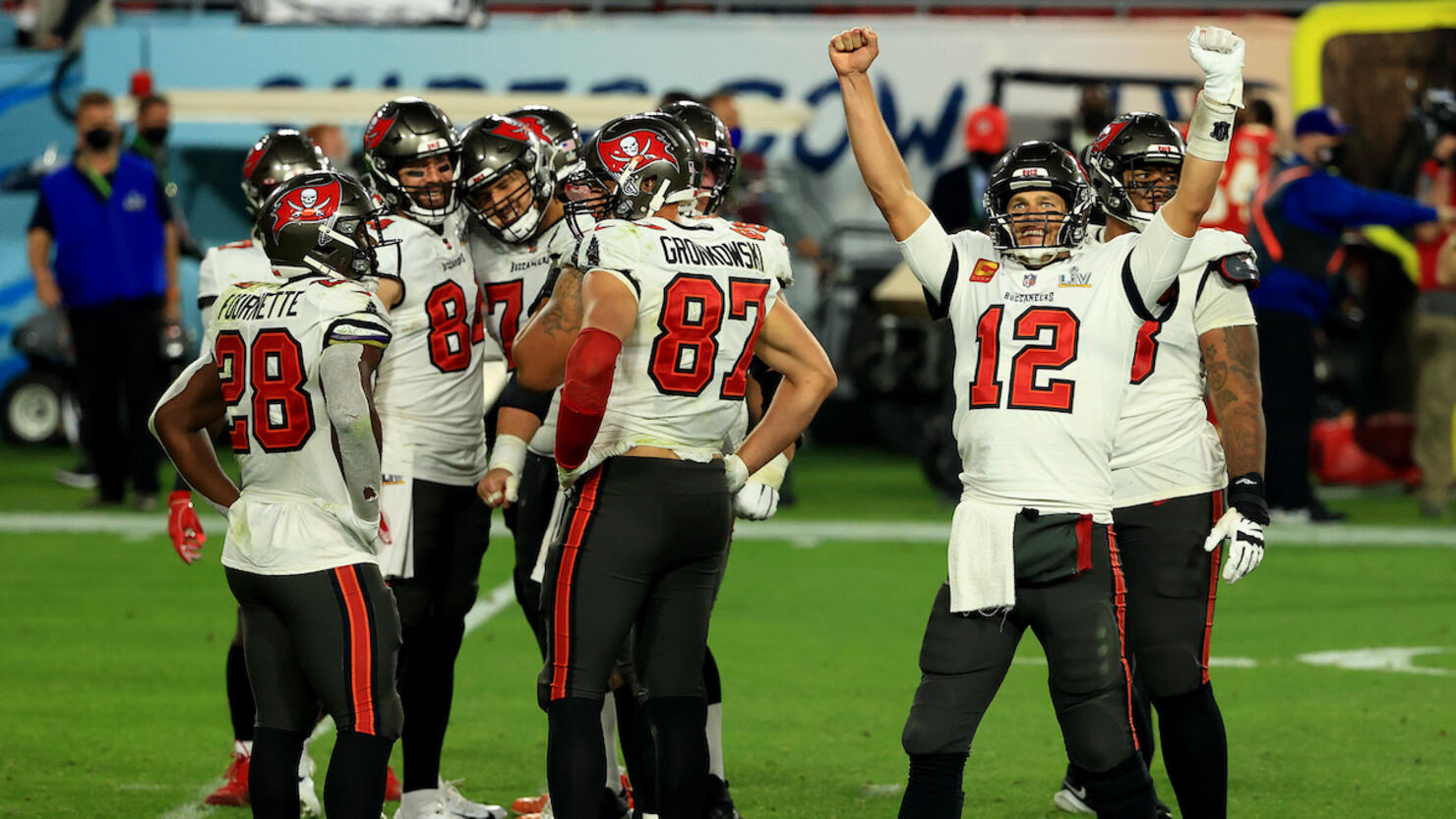 The Tampa Bay Buccaneers will reportedly be without yet another key contributor to their Super Bowl LV run.
The Bucs are expected to release tight end Cameron Brate "in the coming days," sources with knowledge of the situation told ESPN's Jeremy Fowler on Thursday (March 2). Brate, who spent the past eight seasons in Tampa Bay, "has a cap hit of around $5 million," according to Fowler.
The former Harvard standout initially signed with the Buccaneers as an undrafted free agent in 2014 and finished his rookie season with one catch for 17 yards. Brate signed to the New Orleans Saints' practice squad on September 16, 2015 before re-signing to Tampa Bay's active roster on September 22, 2015.
Brate recorded 273 receptions for 2,857 yards and 33 touchdowns during his nine seasons with the Buccaneers, which included three receptions for 26 yards in Super Bowl LV.
#Bucs are expected to release tight end Cam Brate in the coming days, per source. Brate, who played nine seasons in Tampa, has a cap hit of around $5 million. A good run with 273 catches and 33 touchdowns.

— Jeremy Fowler (@JFowlerESPN) March 2, 2023
The Buccaneers' reported decision to release Brate comes two days after reports that the team planned to release running back Leonard Fournette once the new league year begins on March 15, sources with knowledge of the situation told NFL Network's Tom Pelissero.
The #Bucs plan to release RB Leonard Fournette when the new league year begins March 15, per sources.

GM Jason Licht mentioned recently that he felt Fournette was still a three-down back in this league. "Lombardi Lenny" is still only 28 and has plenty in the tank. pic.twitter.com/KMHiGSfG9L

— Tom Pelissero (@TomPelissero) February 28, 2023
Fournette still has $2 million fully guaranteed remaining on his current contract, as well as an additional $2 million fully guaranteed as of March 19, while the decision to release him will allow the Buccaneers to spread the cap hit. The former LSU standout signed a three-year extension with Tampa Bay last offseason.
Last month, quarterback Tom Brady announced he's "retiring for good" after 23 NFL seasons in a video shared on his official social media accounts. The 45-year-old had previously announced his retirement last offseason before announcing his decision to return several weeks later.
Brady was set to become an unrestricted free agent prior to announcing his retirement earlier this month. The seven-time Super Bowl champion reportedly filed a letter to the National Football League and NFL Players Association reconfirming his retirement decision, on February 10, sources with knowledge of the situation confirmed to ESPN's Adam Schefter at the time.
Tom Brady officially filed a letter today with the NFL and NFLPA, reconfirming his Feb. 1 retirement, per sources.

This letter silences any questions about whether Brady might return and now makes him eligible for the Pro Football Hall of Fame, Class of 2028. pic.twitter.com/o8iAgbxrQS

— Adam Schefter (@AdamSchefter) February 10, 2023
Brady is set to become FOX Sports' lead NFL analyst beginning after the conclusion of his playing career, but has publicly stated that he won't start until 2024, taking the next year to spend time with his family and prepare for the job. The San Mateo native is the NFL's all-time passing leader for yards and touchdowns, as well as quarterback wins, among numerous other records.