Billie Eilish Didn't Know Her Favorite Childhood Song Was By Taylor Swift
By Dani Medina
March 4, 2023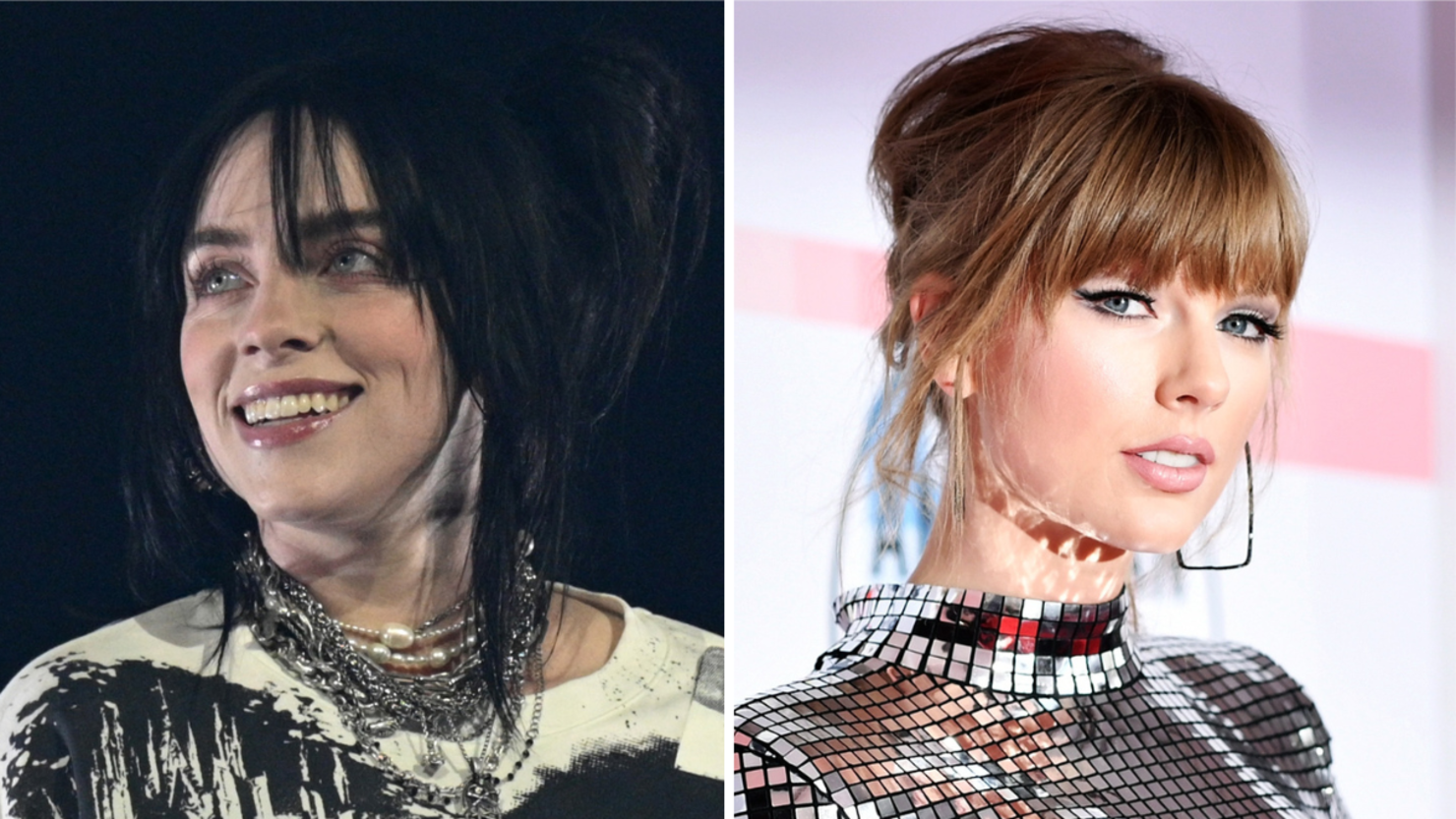 Billie Eilish may be "Getting Older," but a childhood memory is finding its way to the light!
Billie, who was a diehard Belieber, revealed on her show that she's also a Swiftie! She and her dad Patrick O'Connell made a playlist of bops from the 2000s, including Britney Spears and the Spice Girls, Teen Vogue reports. But it was one Taylor Swift song that captured her attention the most: "Picture to Burn."
"I used to love this song when I was, like, four — no, probably older than that. Probably, like, six. It's crazy," Billie said. "It's very country. When I listen to it now, I'm like, 'Wow, I totally didn't realize how country this was.' But I loved this song back then because I thought it was so bada--. I thought it was so cool and mean. I just loved it."
It wasn't until recently she found out who actually sang it. "I actually didn't know it was Taylor Swift until this year," she admitted. She also said she fully didn't grasp the meaning of the song, either. "I didn't understand at all what a 'picture to burn' meant. The only word 'burn' that I knew, that I thought that she meant, was, like, when you burn a CD," she said.
Billie and Taylor have a lot of love for each other. When Eilish won Woman of the Year at the Billboard Awards in 2019, she thanked Taylor in her acceptance speech and even said she "took care of me." Taylor returned the favor and said Billie was one of the most influential female pop artists.