Lana Del Rey Admits Regret Over Limited Role In Taylor Swift Collab
By Dani Medina
February 25, 2023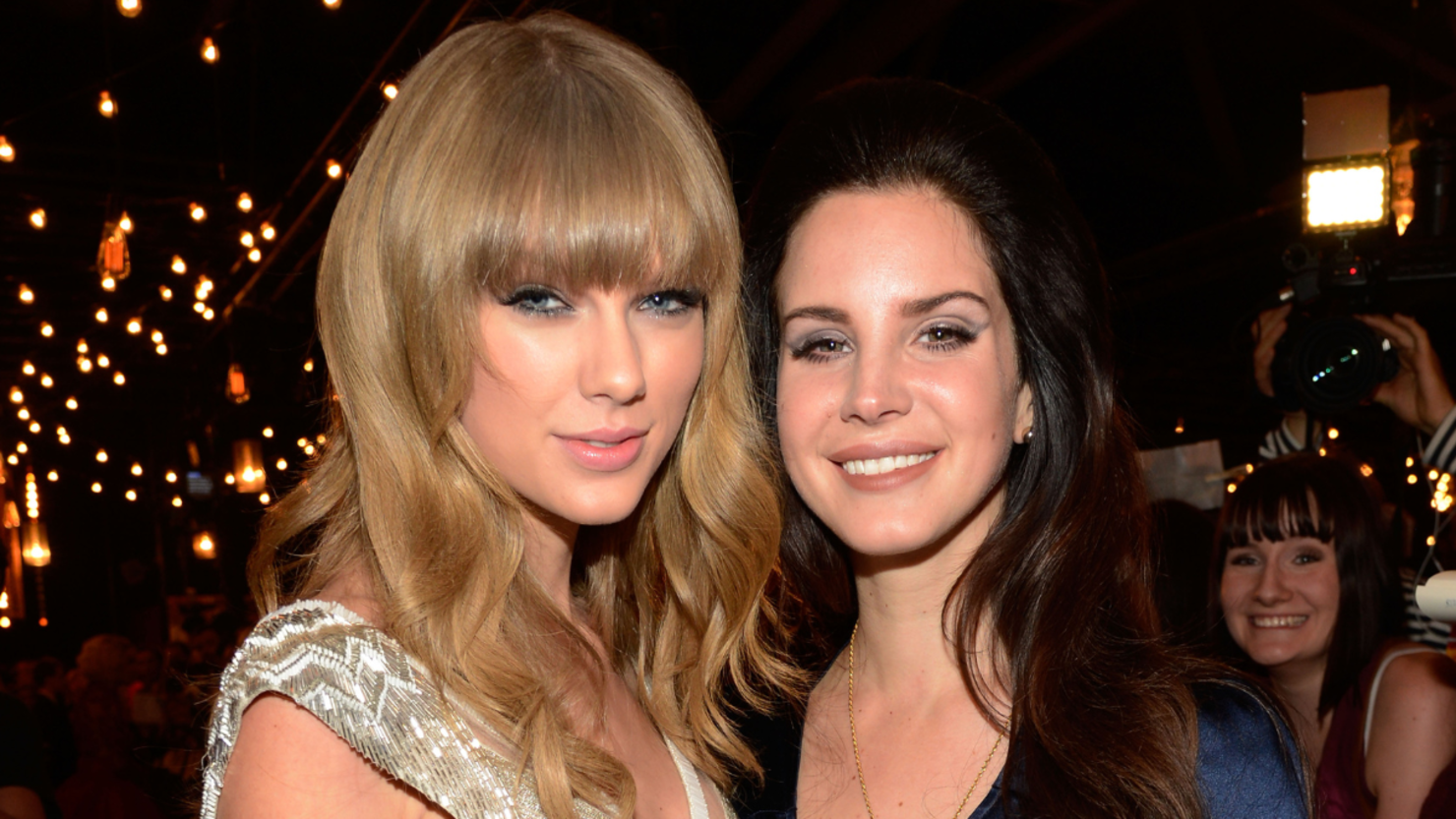 Taylor Swift tapped Lana Del Rey for a song off her latest album, Midnights. But the "Summertime Sadness" songstress opened up about the collaborative process and admitted some regret on her part when it came to her role on the track.
In a recent interview with Billboard published Friday (February 24), Lana was asked what it was like to work with Taylor on "Snow on the Beach." "Well, first of all, I had no idea I was the only feature (on that song). Had I known, I would have sung the entire second verse like she wanted. My job as a feature on a big artist's album is to make sure I help add to the production of the song, so I was more focused on the production," Del Rey recalled.
She continued, "She was very adamant that she wanted me to be on the album, and I really liked that song. I thought it was nice to be able to bridge that world, since Jack (Antonoff) and I work together and so do Jack and Taylor."
Ahead of the album's release in October, Swift took to Instagram to open up about her experience working with Del Rey. "The fact that I get to exist at the same time as her is an honor and a privilege," she said. "'Snow on the Beach' featuring Lana Del Rey is track four on Midnights and I cannot get through that sentence without grinning because I am such a massive fan of Lana Del Rey." Swift also talked about the meaning behind the track saying, "falling in love with someone at the same time as they're falling in love with you, sort of in this sort of cataclysmic, fated moment where you realize someone feels exactly the same way that you feel... at the same moment." She added that this kind of love will have you questioning if it's even real or just a dream, "Kind of like it would be if you were to see snow falling on a beach."