Lewis Capaldi Hilariously Transforms Into Niall Horan On Stage: WATCH
By Dani Medina
March 4, 2023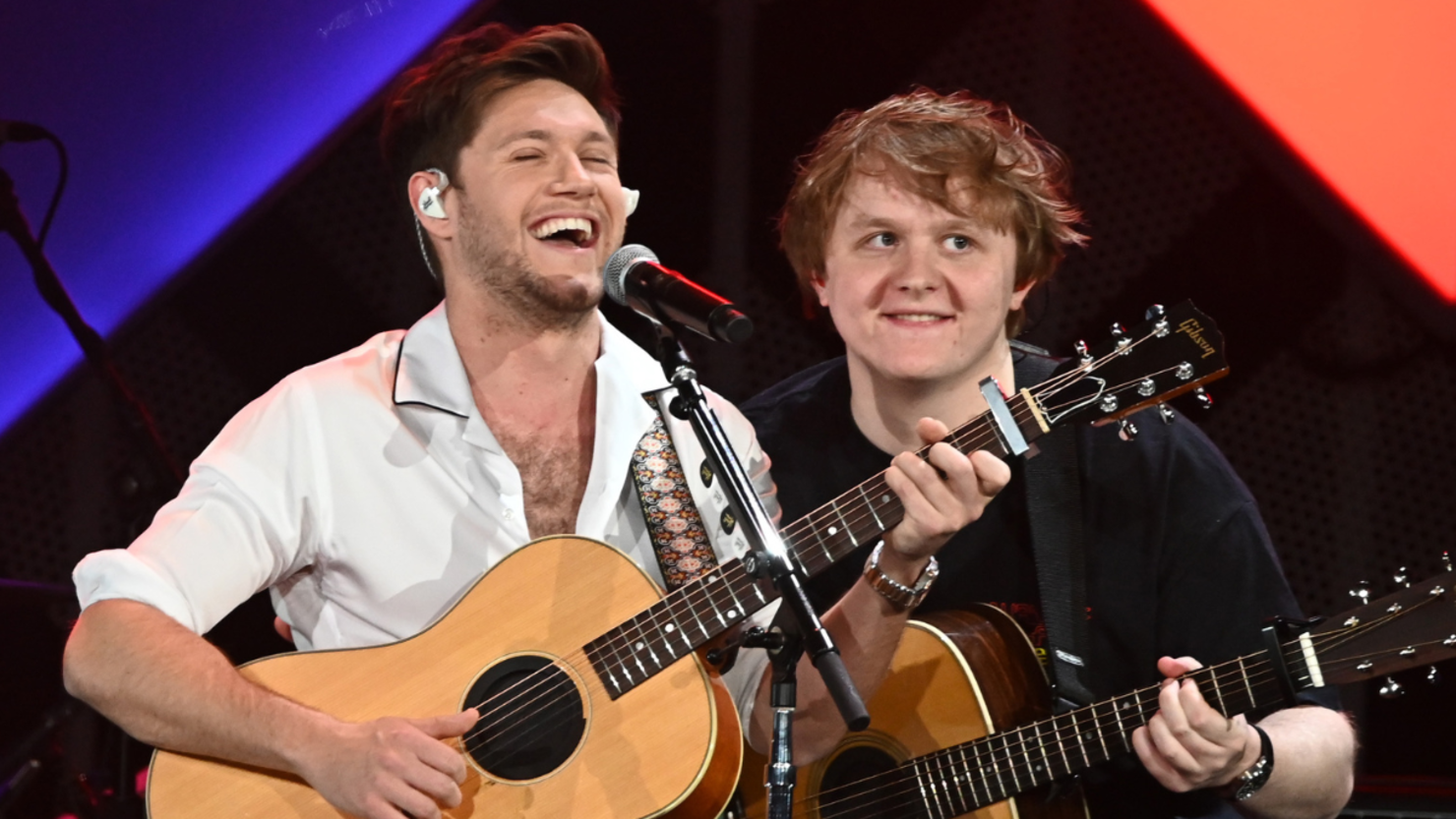 Just in case you were confused, no, Niall Horan doesn't have a Scottish twin brother. It's just Lewis Capaldi!
While on stage during one of his "Broken by Desire to Be Heavenly Sent Tour" shows this week, the "Someone You Loved" singer was handed a Niall mask by a fan in the audience, as seen in a hilarious TikTok Capaldi posted.
"It's a Niall mask!" the fan screamed. "Give me it," Lewis responded as he was handed the mask of Niall's face with holes cut out where the eyes should be. Lewis put the mask on, and was quick to make a deep yet funny joke. "Sometimes it feels like we're all hiding behind masks," he said. He even sang a part of Niall's new song "Heaven" in a "bad Irish accent," he captioned the video.
Fans in the comments were absolutely living for this epic moment in Capaldi's show.
"When you go to a Lewis concert and Niall Horan is on stage," one fan wrote.
"I feel like a Lewis Capaldi show is at least in small part a comedy show," said another.
"Niall horan more like niall capaldi," said another one.
"Will the real niall horan please stand up," another fan wrote.
Watch the "Heaven" music video below: