SZA Brings Out Phoebe Bridgers For Surprise Performance On 'SOS' Tour
By Rebekah Gonzalez
March 5, 2023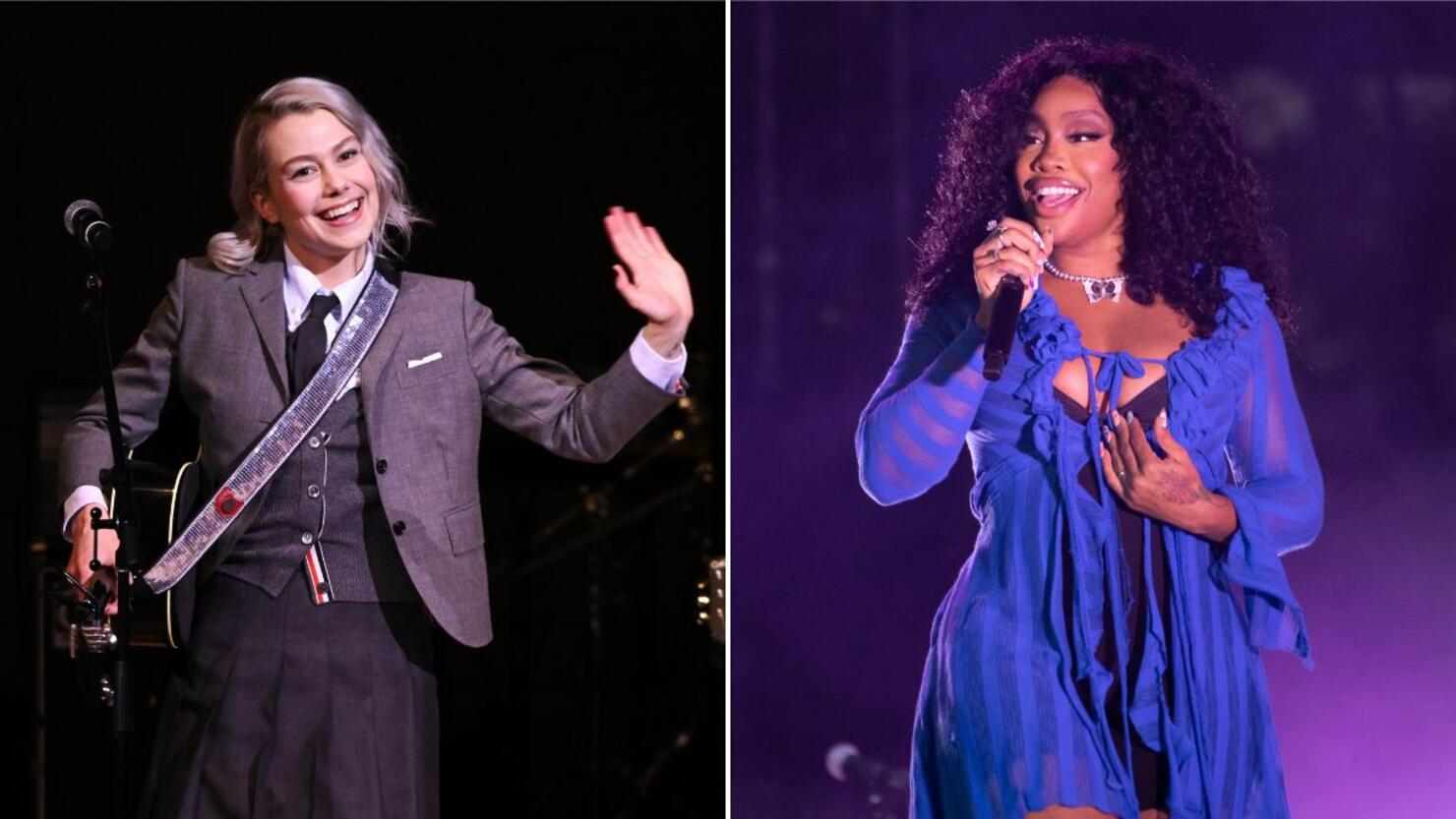 Fans at SZA's recent New York show on her SOS Tour were treated to a genre-blending surprise. During her first of two shows at the iconic Madison Square Garden on Saturday night (March 4th), the singer brought our indie darling Phoebe Bridgers for a surprise performance of their collab "Ghost In The Machine" off SZA's sophomore album SOS.
In a video shared by The Hollywood Reporter, Bridgers sings her verse from the song: "You said all of my friends are on my payroll/ You're not wrong, you're an a—hole/ Screaming at you in the Ludlow/ I was yours for free/ I don't get existential/ I just think about myself and look where that got me/ Standin' on my own in an airport bar or hotel lobby/ Waiting to feel clean/ That's so f—ing boring."
As SZA finishes up the song, Bridgers starts bowing to SZA. The singer finishes her note and quickly reciprocates before they're both kneeling on the ground. "Phoebe f—ing Bridgers," SZA screams into the mic and pulls her in for a hug. The surprise appearance marks the first time SZA and Bridgers have performed "Ghost In The Machine" live together.
Just days before SOS dropped in 2022, Bridgers revealed how the song came to be. "She just hit me up. She just sent me a DM, and then it all happened so fast," Bridgers told NME. "I wasn't really used to that in that pop world, because vinyl isn't so much of a consideration until way later. It's just like, 'Do you want to be on this record? OK, it's out next week.' It was so recent, which I really like. I like that turnaround time. Personally, I sit on stuff for so long and it takes me years to make albums. I like seeing someone else's world from that angle."