Don Toliver Brings Out Justin Bieber During Explosive Rolling Loud Set
By Tony M. Centeno
March 6, 2023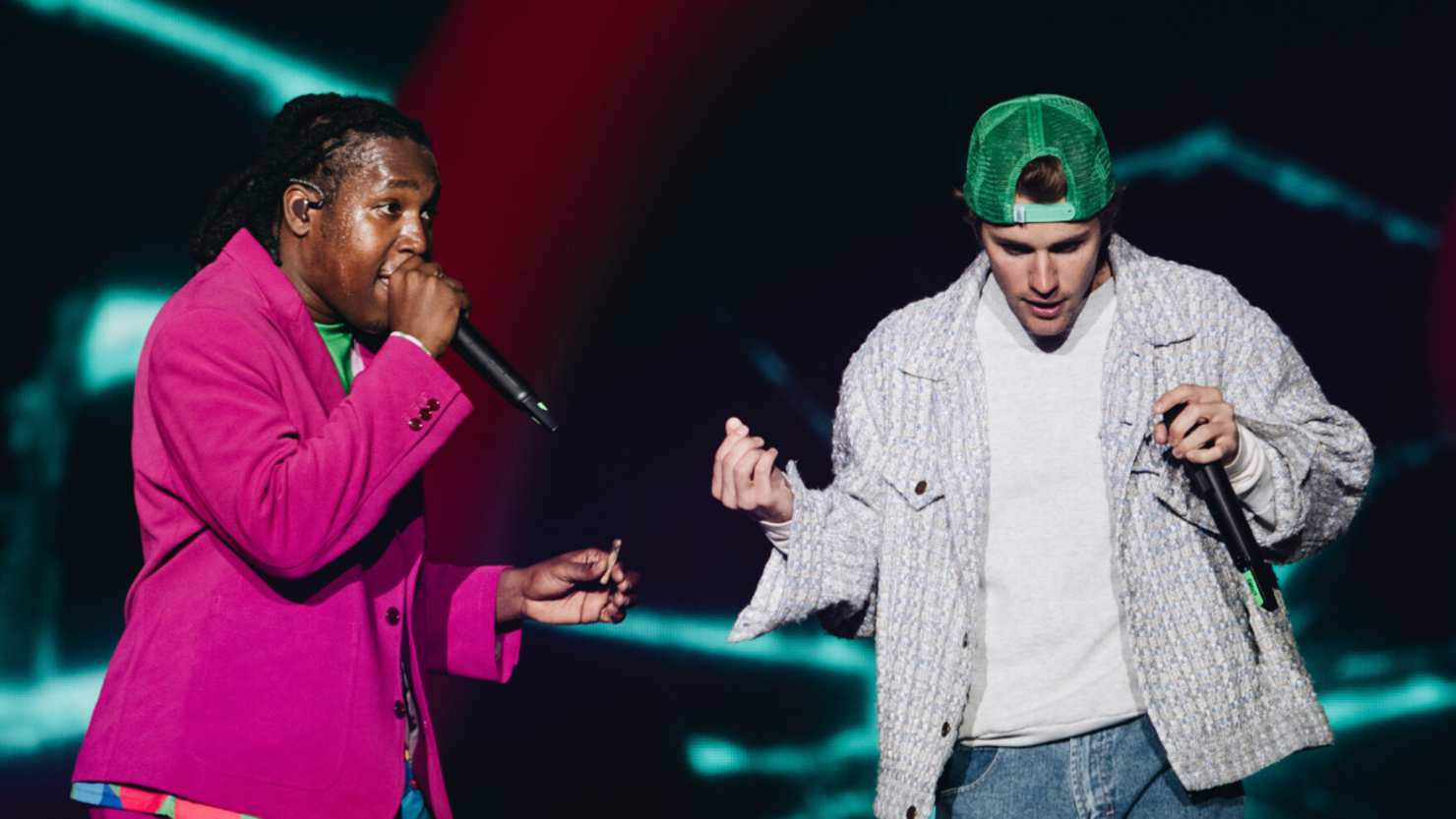 Photo: Chris Allmeid for Rolling Loud
Don Toliver took the stage at Rolling Loud California to perform a slew of new tracks from his new album, including his collaboration with Justin Bieber.

On Saturday night, March 4, the Cactus Jack rapper hit the Levis stage at Hollywood Park near SoFi Stadium in Inglewood, Calif. During his set, Toliver shocked the masses by bringing out Bugatti Biebs himself to perform their brand new collaboration "Private Landing." Fans in the crowd and those watching on the festival's livestream were in disbelief as they witnessed Bieber and Toliver performing their song for the first time during Bieber's first appearance at the high-profile rap music festival.
"Hey JB thank you bro," Toliver told Bieber on stage.

"Private Landing," which also features Future, appears as one of 16 tracks on Don Toliver's Love Sick album. The project also contains other previously released singles like "4 Me" featuring Kali Uchis, which he also performed for the first time during his Rolling Loud set, and "Leave The Club" with Lil Durk and GloRilla. Meanwhile, Bieber's appearance came as a surprise to some fans who thought he was taking a break from the stage.

Last week, fans began to receive emails informing them that Justin Bieber's World Tour had been officially cancelled. Bieber had initially postponed the dates of his tour due to his Ramsey Hunt Syndrome diagnosis last year. So far, Bieber hasn't formally addressed the cancellation. However, it's clear that he hasn't lost his touch on stage.

Check out more reactions to Bieber's surprise appearance at Rolling Loud California below.
Videos of Justin Bieber and Don Toliver performing 'Private Landing' at Rolling Loud Festival in Los Angeles,California (March 4) pic.twitter.com/7r7ClXpofK

— Justin Bieber News (@jbtraacker) March 5, 2023