Harry Styles Says He Posted Viral One Direction T-Shirt Selfie By Accident
By Dani Medina
March 7, 2023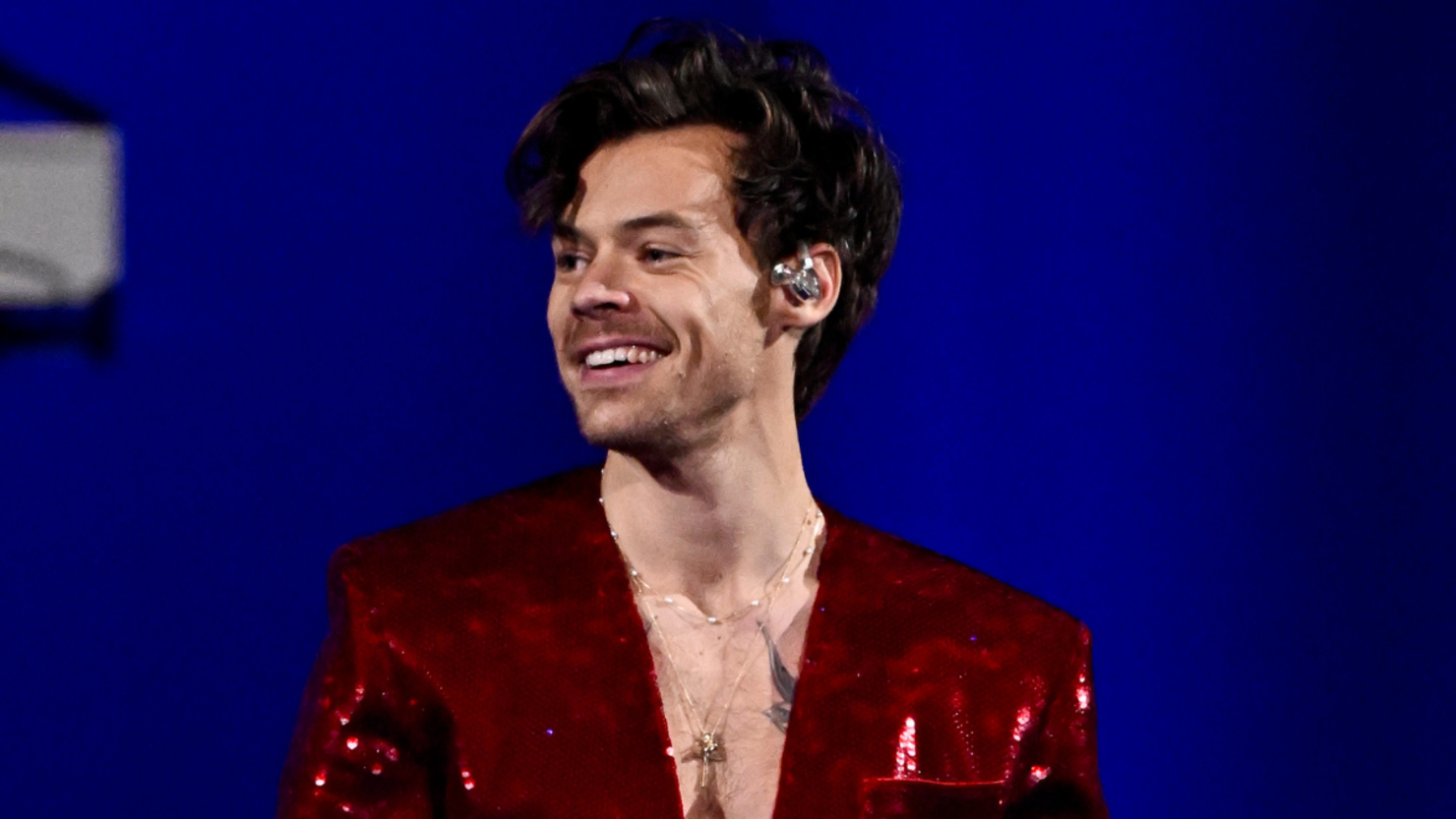 Harry Styles sent One Direction fans into a tizzy over the weekend after posting a gym selfie in a One Direction T-shirt. At his most recent concert, the "Satellite" singer revealed a tidbit about the story of the photo that broke the internet.
During the sign-reading portion of the evening at the sold-out MT Smart Stadium in Auckland, New Zealand, on Tuesday (March 7), Harry learned that a fan sold one of her cat's legs to attend the concert. While we don't know if this is true or not, Harry didn't care — and went back and forth with the fan. After asking a series of hilarious questions — "What's the person doing with the cat's leg?" — he found an opening to slyly address the 1D pic he posted and quickly deleted.
The fan said whatever the person she allegedly sold her cat's leg to is doing with it is a "secret." "It's a secret?" Harry began. "I guess some of us have secrets. Maybe, like some people, you choose to keep it to yourself. And maybe one day, you accidentally post it to your Instagram Story." The crowd, unsurprisingly, went crazy — and so did Twitter after the video of Harry's admission went viral.
"HES SO REAL FOR THIS," one fan said.
"HE DID NOT 💀," said another.
"Hearing this is life changing," another fan wrote.
Watch the video for yourself below:
"One of the strangest signs I've ever seen. Can I read it out? 'Sold our cat's leg to be here.' So many questions!" - Harry on stage at MT Smart Stadium in Auckland, New Zealand, March 7 (via @dipyouinharry) pic.twitter.com/9i3WoLJd59

— HSD Love On Tour (@hsdlot) March 7, 2023