Avril Lavigne & Tyga Never Imagined A Romance After Being Friends For Years
By Rebekah Gonzalez
March 8, 2023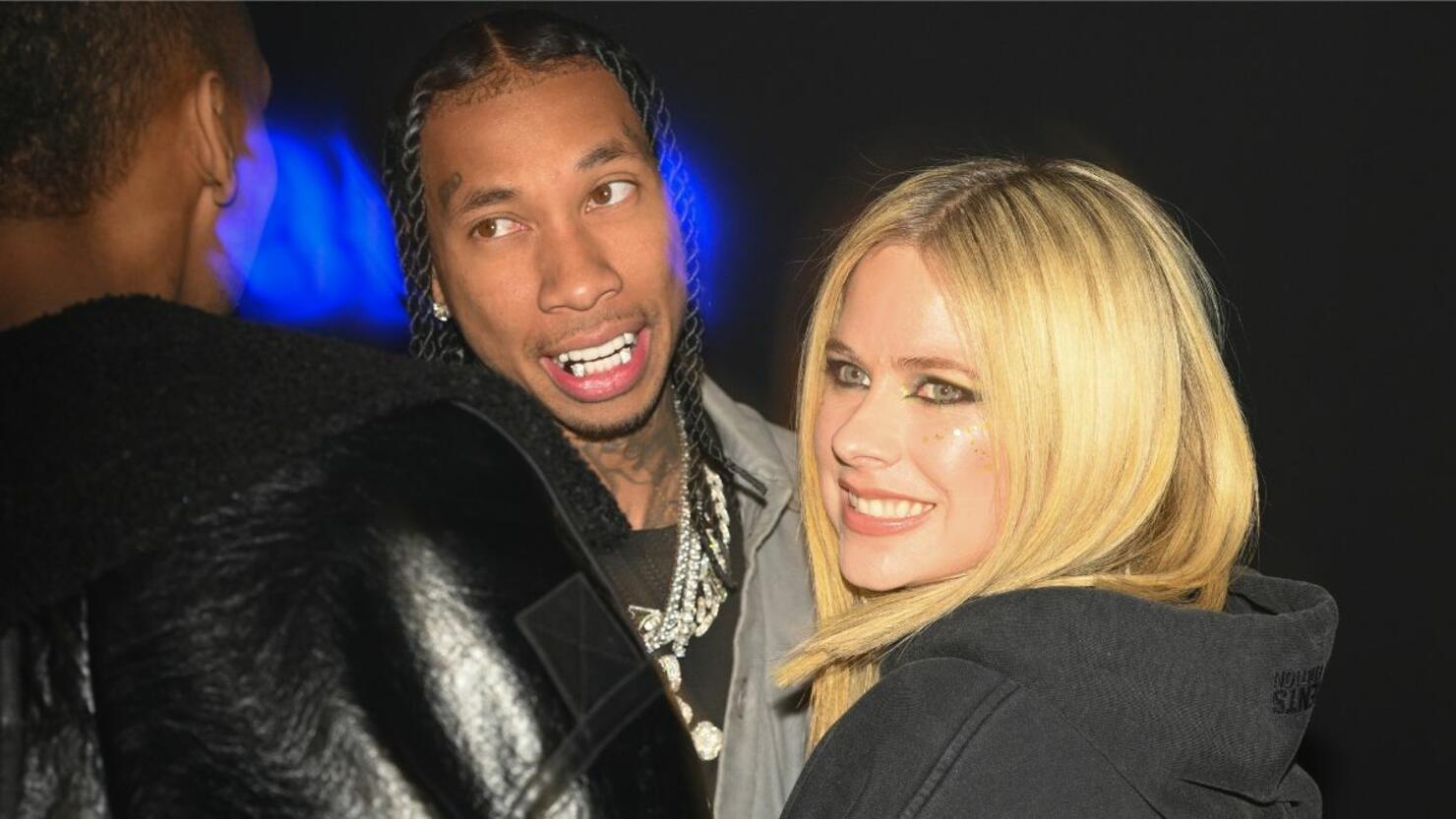 Everybody's a little shocked at the news of Avril Lavigne and Tyga's romantic relationship but it turns out, so are they! In a new report from Us Weekly, a source gave some insight into the couple's dynamic leading up to their romance. "Avril and Tyga never imagined a romance would happen and this was totally unexpected," the source revealed, adding, "They have no idea where things are going but they're enjoying spending time together. They have great chemistry."
Earlier this week, Avril and Tyga confirmed their romance after weeks of speculation with a big kiss in front of cameras at a Paris Fashion Week event. The two had been spotted several times in Los Angeles and Paris just as news broke that Avril and her fiancé Mod Sun had called off the wedding and ended their relationship.
According to the source, the "Sk8er Boi" singer and the rapper have been friends for years and were "strictly platonic up until recently." They went on to say "since they had already built a foundation of friendship, it was an organic transition to something more." The two first sparked dating rumors after they were seen hugging outside a restaurant in LA before getting into the same car together. However, the source claims that they were "genuinely friends and nothing more." Just days later, they were in Paris together attending a party thrown by Leonardo DiCaprio which came shortly before they were seen packing on the PDA on Monday, March 6th.
Mod Sun addressed the quickly developing romance and his breakup with Avril in a short statement on Instagram. "In 1 week my entire life completely changed... I just know there's a plan for it all. I'll keep my head up + always listen to my heart, even when it feels broken 💔," he said while on tour.