Kendall Jenner & Bad Bunny Spotted Kissing Amid Dating Rumors
By Rebekah Gonzalez
March 8, 2023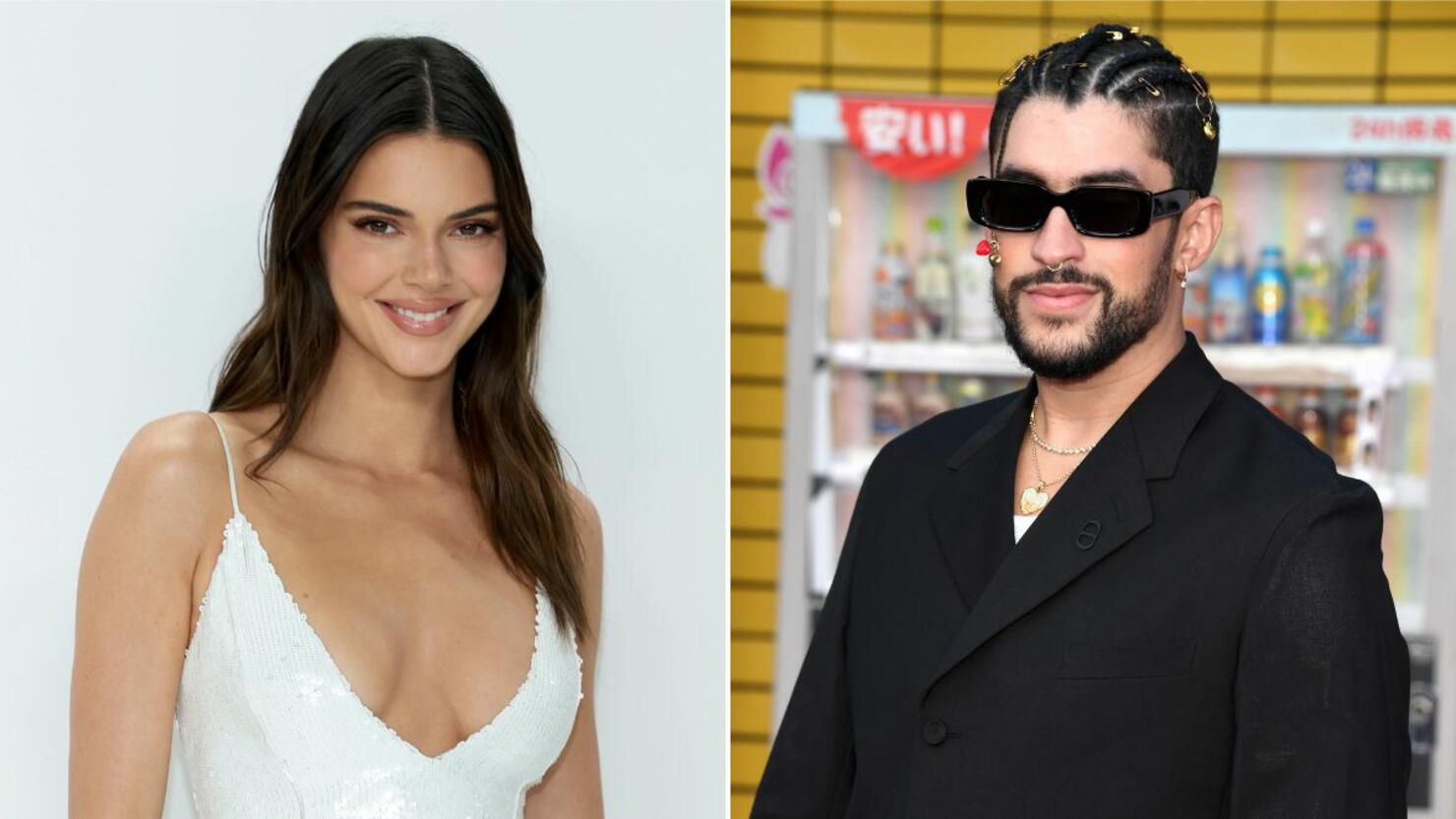 Kendall Jenner and international superstar Bad Bunny had a PDA-filled end to their recent outing with friends in LA. According to TMZ, the model and reggaetón singer went out to Sushi Park in West Hollywood Tuesday night (March 7th) with a group of friends that included Kendall's sister Kylie Jenner. In photos obtained by the outlet, Kendall and Bad Bunny can be seen hugging and presumably sharing a kiss goodbye, although the angle makes it hard to tell, before getting into their cars and leaving. TMZ reports that before the end of their date, the two weren't interacting at all.
The outing confirms recent speculation that Kendall and Bad Bunny have struck up a new romance. They were first romantically linked in February after a source reported seeing them making out at a club and were later seen making staggered entrances and exits from what seemed like a double date with Justin and Hailey Beiber, according to TMZ.
Last month, a source told People that "Kendall recently started hanging out with him" and that "they were introduced by friends. He moved to L.A. a few weeks ago and bought a house." The source continued, "She likes him and is having fun. He is different from guys that she dated in the past. He is very charming." Reps for Jenner and Bad Bunny have yet to comment on the rumors. Just before the holidays, Kendall called it quits with her on-and-off boyfriend Devin Booker.