PHOTOS: California Bay Completely Freezes Over For First Time This Century
By Logan DeLoye
March 13, 2023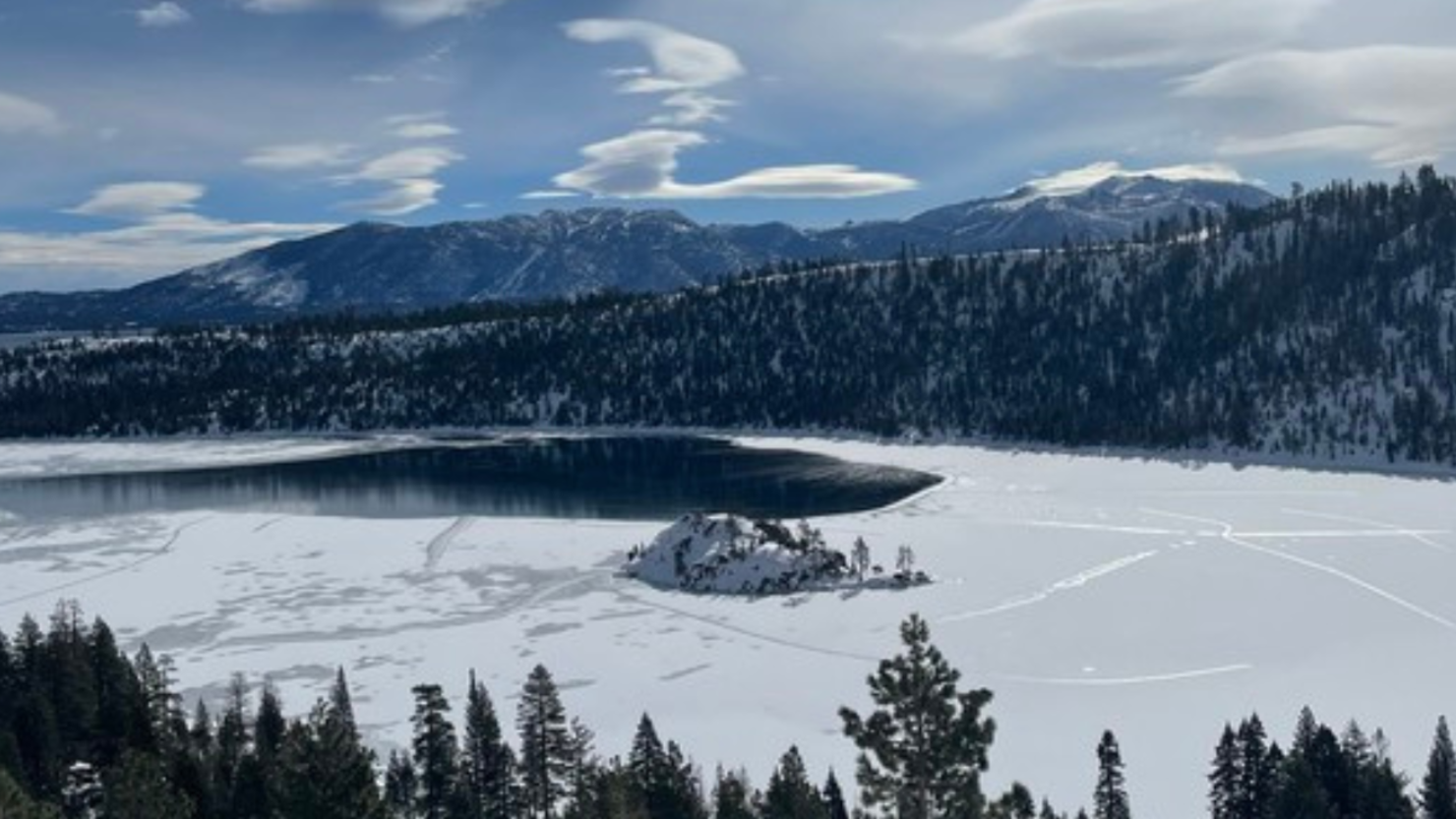 Photo: California State Parks Twitter
Tahoe's Emerald Bay completely froze over last week amid frigid conditions brought on by the atmospheric river. According to SF Gate, this is the first time that the bay has frozen over since the early 1990's. The last time that this odd event occurred was in 1993. California State Parks shared a photo of the frozen bay to Twitter that depicted a thick layer of ice with snow on top of it. Residents who have lived along the bay for years have never seen anything like this before. The photo below shows what the bay typically looks like in the Winter, versus what it looked like last week during atmospheric river weather patterns.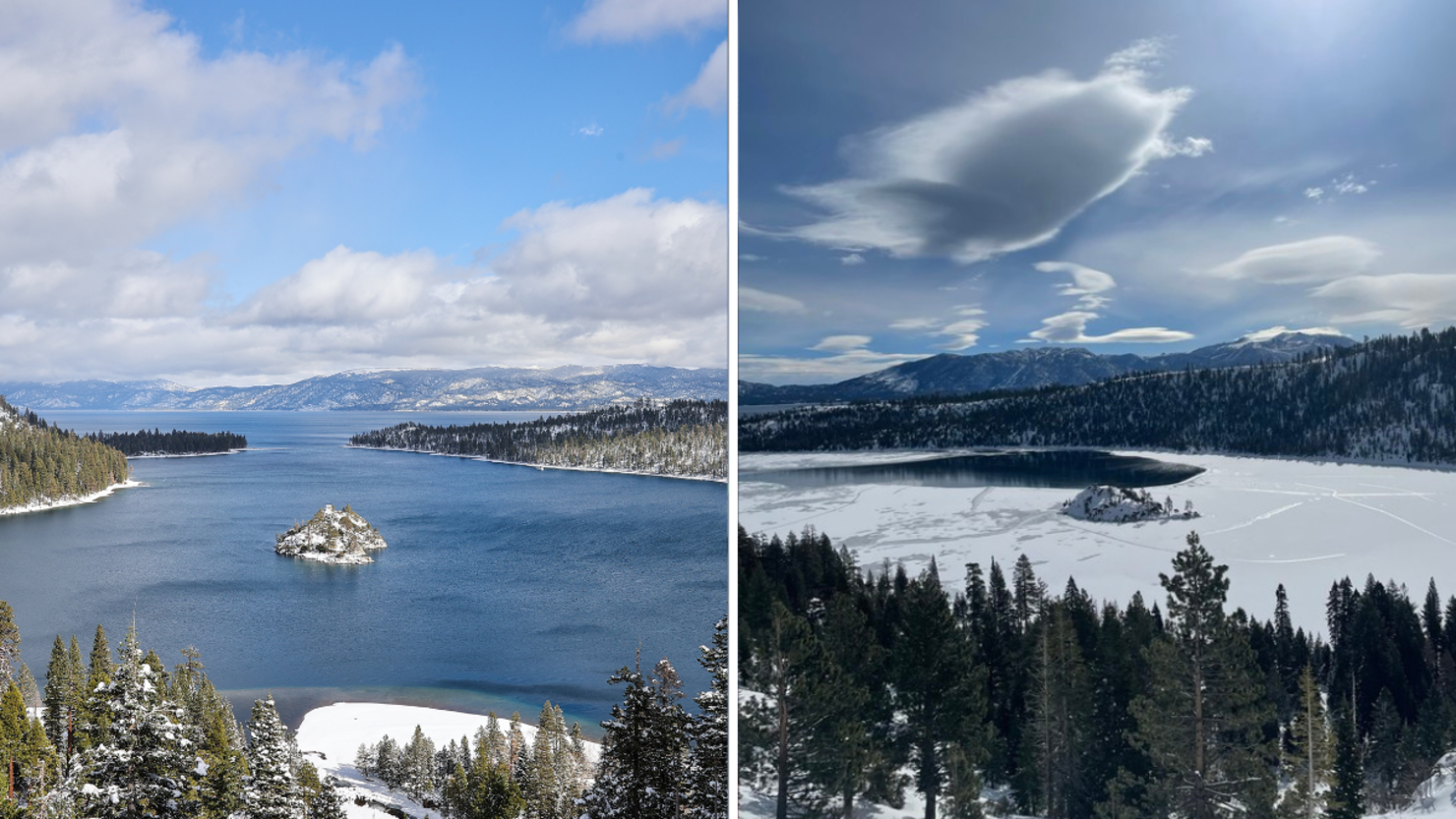 Photo: Getty Images / California State Parks
Despite cold Winter temperatures being common throughout the region, California State Parks' Interpreter, Kaytlen Jackson told SF Gate that it never freezes "completely" like this.
"It's fairly common for it to freeze to a certain extent, especially along the edges of the bay. Every year I've lived here, I've seen it freeze to some extent. It's uncommon for it to freeze completely like it is now." While it would be nearly impossible for the entirety of Lake Tahoe to freeze over, single digit temperatures that struck the region last week made it possible for the bay to be covered in six inches of ice. Despite its thickness, California State Parks urged residents to remain off of the water for their safety.