Drew Barrymore Experiences Her 'First Perimenopause Hot Flash' On TV
By Rebekah Gonzalez
March 29, 2023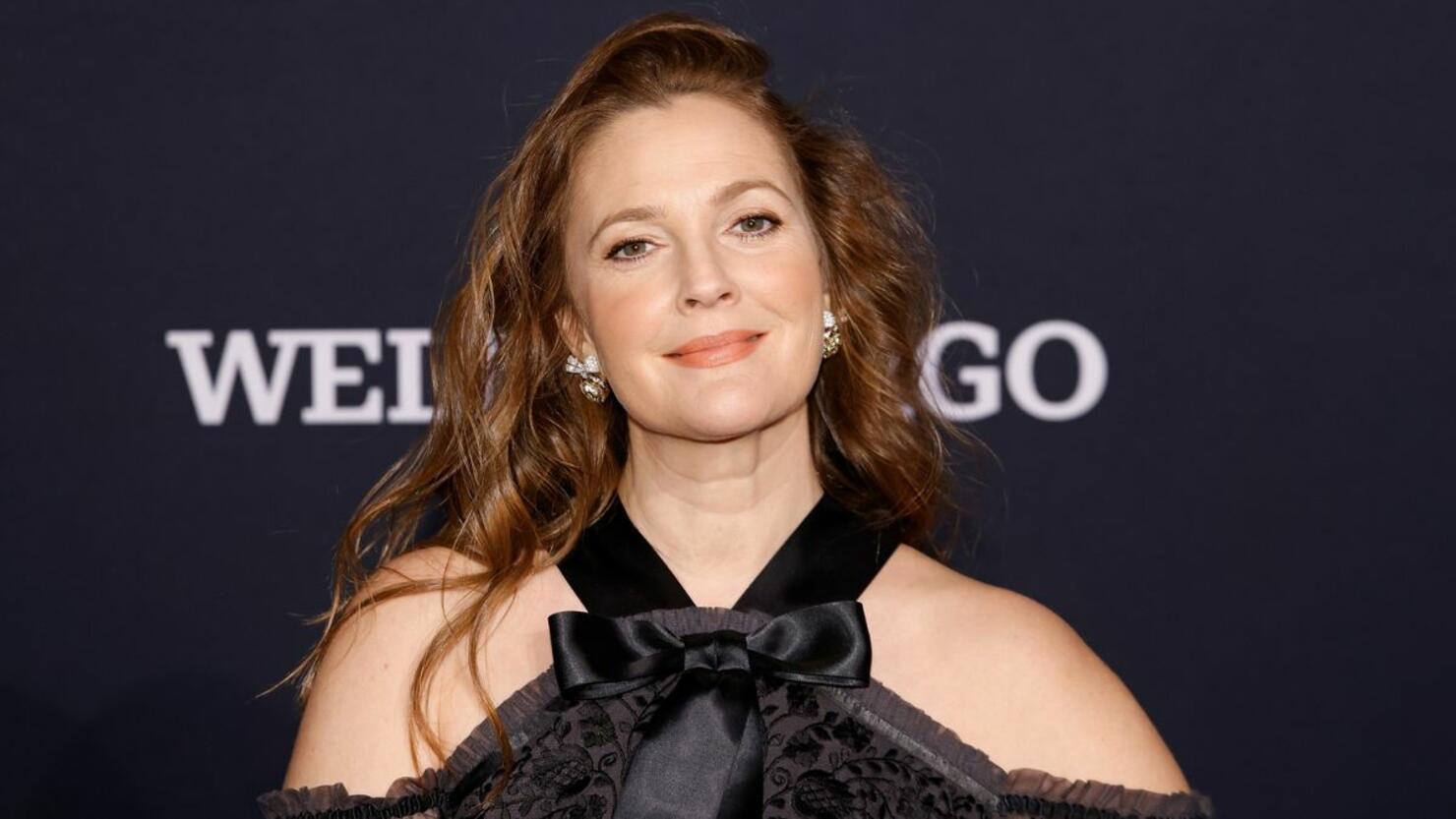 If you've ever tuned into the Drew Barrymore Show or watched her interview guests, then you know Drew Barrymore holds nothing back. While interviewing her friends Adam Sandler and Jennifer Aniston for their upcoming Netflix film Murder Mystery 2, Barrymore got real about what was going on with her body. After bringing her chair closer to her guests, Barrymore had to take off her blazer and declared, "I'm so hot. I think I'm having one of my first perimenopause (the more you know) hot flashes."
"For the first time! I think I'm having my first hot flash," she said as Aniston helped untangle her mic. "I feel so honored," the Friends alum said while making a face at the audience.
After getting a temperature check from Aniston and Sandler, they agreed Barrymore wasn't overreacting. "Maybe I'm just that excited," Barrymore suggested. "I'm so glad I have this moment documented." She also added that she recently did a panel with Oprah about menopause. "I'm gonna show her this clip," she said referring to the interview.
Barrymore later posted the clip to her Instagram and received a flood of support from other women. "This is so important & real to share. How beautiful! ❤️" one fan gushed. "When your body decides to evolve on TV. An historic moment," declared another. "Thank you for helping to normalize talking openly about perimenopause and menopause!" another fan added.
For anyone interested, you can watch Barrymore and Oprah discuss menopause with doctors on Wednesday, April 5, at 4:00 P.M. EST on Oprah Daily.