3 Men Arrested For Allegedly Assaulting 6ix9ine At Florida Gym
By Tony M. Centeno
March 31, 2023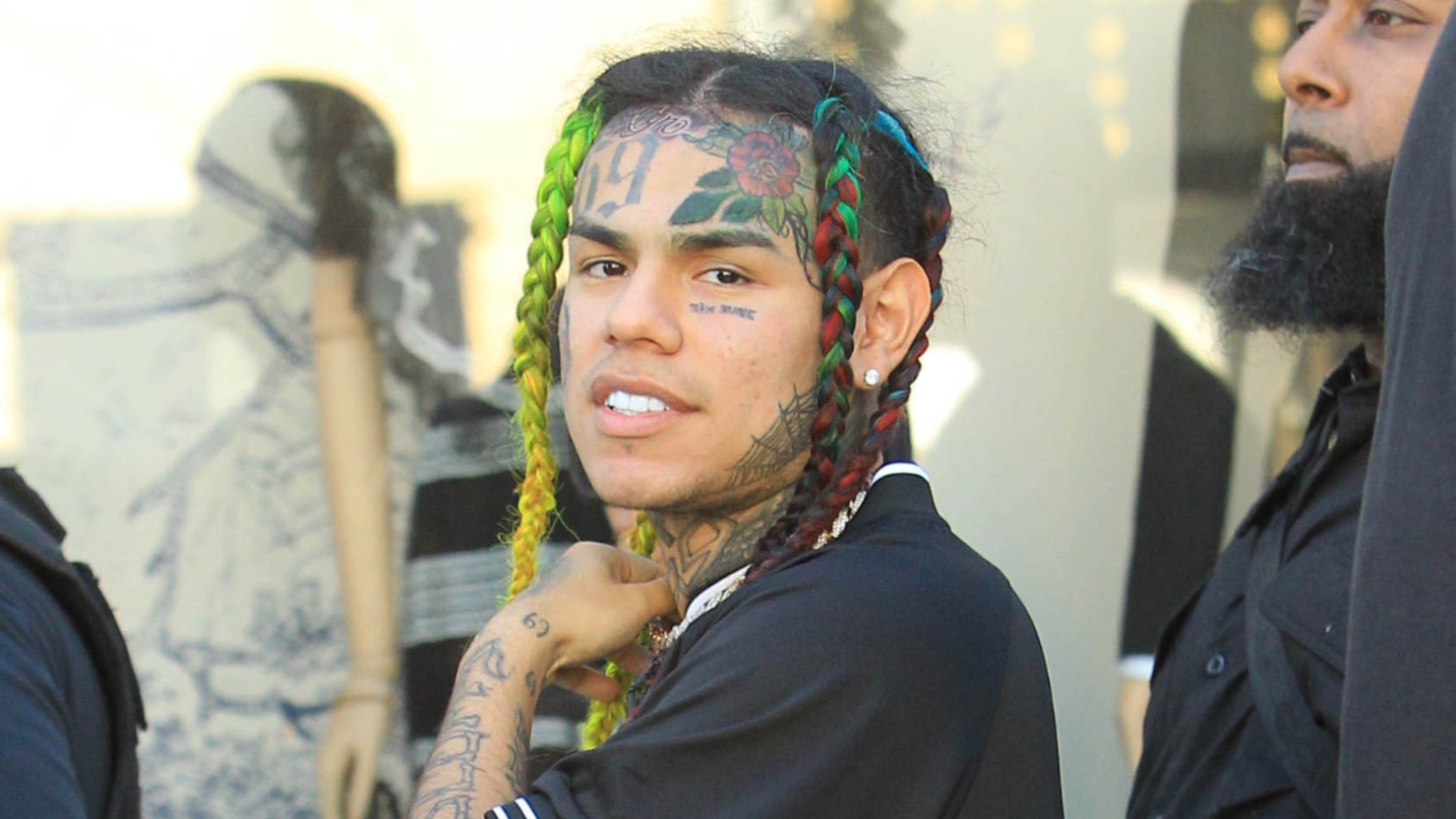 6ix9ine can breath easier knowing the dudes who violently attacked him at a Florida gym have finally been apprehended.

According to a report TMZ published on Thursday, March 30, three men, Rafael Medina, Jr., Octavious Medina and Anthony Maldonado, were all arrested in connection to the vicious incident. A rep for the Palm Beach Sheriff's Office said they were picked up for assaulting and robbing the "GINE" rapper while he was in the sauna inside the locker room of a LA Fitness. One of the men recorded the attack while the other two beat and kicked him while he was on the ground.
All three suspects were booked and processed at a county jail on Thursday night. At this time, there's still no word on whether or not the men have some kind of connection to the gang members he testified against a few years ago. 6ix9ine has been living it up without a care in the world since he was released from prison following his damning testimony. While he's gone on to release music and perform at shows, 6ix9ine has also drawn plenty of attention to himself during dramatic moments while at restaurants, nightclubs and, most recently, a baseball game.

Following the attack, 6ix9ine's lawyer claimed he was calling on more protection for his client, but the New York native said there was no need. The controversial rapper recently said he doesn't plan taking more serious measures to ensure his safety. Even one of his bodyguards recently said he wants all the smoke. We'll see if 6ix9ine moves differently now that his attackers are behind bars.